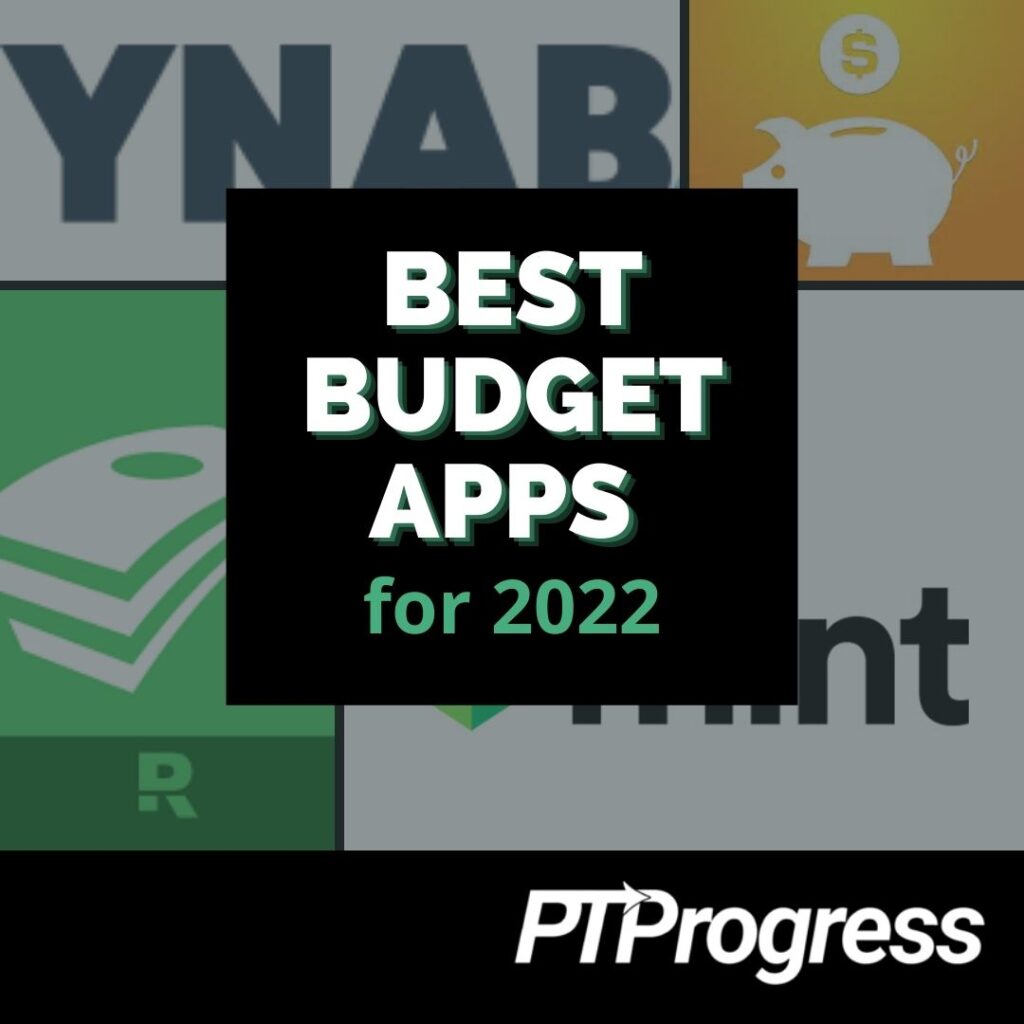 From penny-pinchers to spendthrifts, everyone could use a budget – and PTs are no exception. Whether you want comprehensive money management or a simple spreadsheet, the 4 budgeting apps listed below will help you save money and curb spending.
Budgeting for PTs
Money matters come up frequently on this blog, because financial wellbeing is just as relevant to a physical therapist as physical wellbeing. If you throw your back out, you can't do your job well – and if your finances are tanking, your career will suffer.
PTs make a decent wage, but it comes with a catch: several thousands of dollars, sometimes six figures' worth, of PT school tuition. I knew I needed a budget while I was in school, so I created this budget template to help myself – and PT students like me – avoid mounting debt.
So if you're a PT student struggling to pay tuition, or a licensed professional working overtime to stay in the black, you should consider budgeting. It's one of the best things you can do for your finances, and now with the plethora of apps and spreadsheets available online, it's never been easier.
4 Best Budgeting Apps
Budgeting can be overwhelming on its own, so don't get bogged down searching for the best budgeting apps. Below are my top picks for 2022!
Daily Budget: Best for the Minimalist
Features:
Budget calculation
Expense categorization
Saving for goals and funds
Price:
Free for standard version
Pros:
Easy to use and great for on-the-go tracking
Categorization is optional
Data can be easily backed up to the cloud
Cons:
Doesn't link to external accounts or banks
Requires manual entry
Doesn't accommodate multiple devices or partner budgeting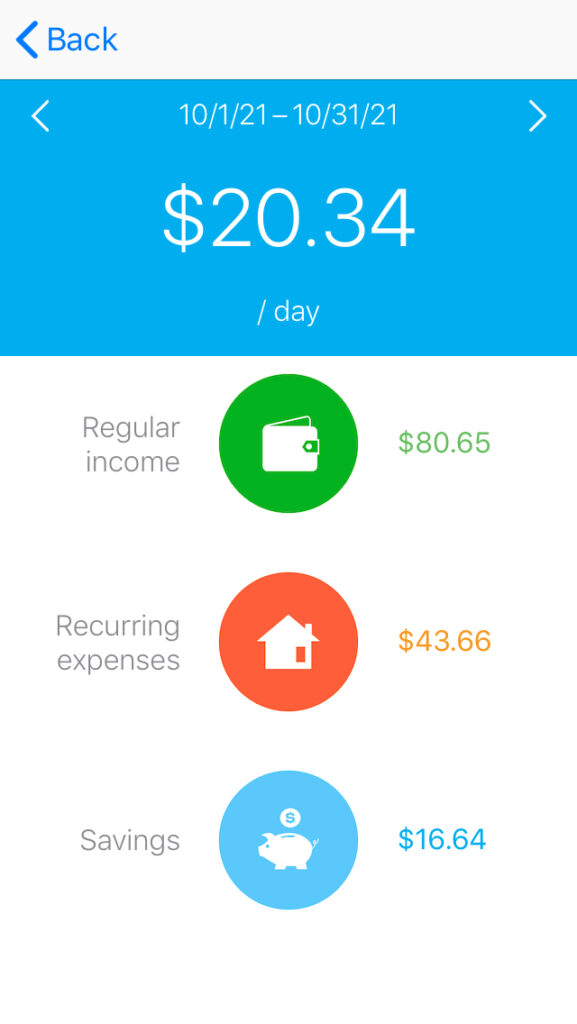 Budgeting doesn't have to be complicated. It all comes down to one principle: spend less than you make. Daily Budget calculates how much you can spend each day by deducting all your regular expenses and bills from your income.
For instance, if I make $3000 each month and budget $2100 of it for savings and bills, I'll have $900 leftover for flexible or variable spending, such as shopping, groceries, and eating out.
Instead of having me categorize and track that $900, Daily Budget simply divides it by the number of days in a month: $30. That's how much I could spend each day and be within my budget.
This concept is similar to the envelope method, where you only spend cash from an appointed envelope. If you spend less than your daily allowance ($30, in my case), the leftover money rolls over. If you overspend, you'll have a negative balance until your accruing allowances put you out of the hole.
Daily Budget is perfect for people who don't want to file every single dollar into a category or job. If you're into that kind of thing, the app does allow you to categorize your expenses, but you're not required to.
Usability
The app is astoundingly simple to use. It can accommodate a variety of income situations, whether you're paid weekly, monthly, yearly, or at random. Similarly, your fixed expenses reflect your year's expenses (including those sneaky subscriptions you forget about), and you can always adjust these amounts.
Just like other budgeting apps, DB can help you plan for savings goals or contribute to particular funds. If there's a big expense you'd like to save up for, you can set it up as a "Big expense," which, like the fixed expenses, will be deducted from your daily budget until you have saved the balance.
Price
The standard version of Daily Budget is free to use. For a one-time payment of $11.99, the PRO version offers more categories, ad removal, and tighter data security. But because neither version involves linking to a bank account, there is little personal data to risk.
EveryDollar: Best for the Autonomous Budgeter
Features:
Zero-dollar budget calculation
Customizable categorization
Savings goals and funds
Price:
Free for standard version
Pros:
Supports a basic approach to budgeting
Depicts monthly spending with charts and comparisons
Free to use (standard version) with few ads
Cons:
Doesn't link bank accounts
Requires manual entry and upkeep
One of the best-known budgeting apps, EveryDollar is the brainchild of Personal Finance guru Dave Ramsey (famous for the aforementioned envelope method).
With this app, you'll assign a spending category to every last dollar of your income, from major categories such as Health and Housing to particular categories you customize each month.
It isn't riddled with bells and whistles, but it does display monthly pie charts and spending percentages. The app will also retain records of previous months' budgets, making it easy for you to compare your spending from the previous year.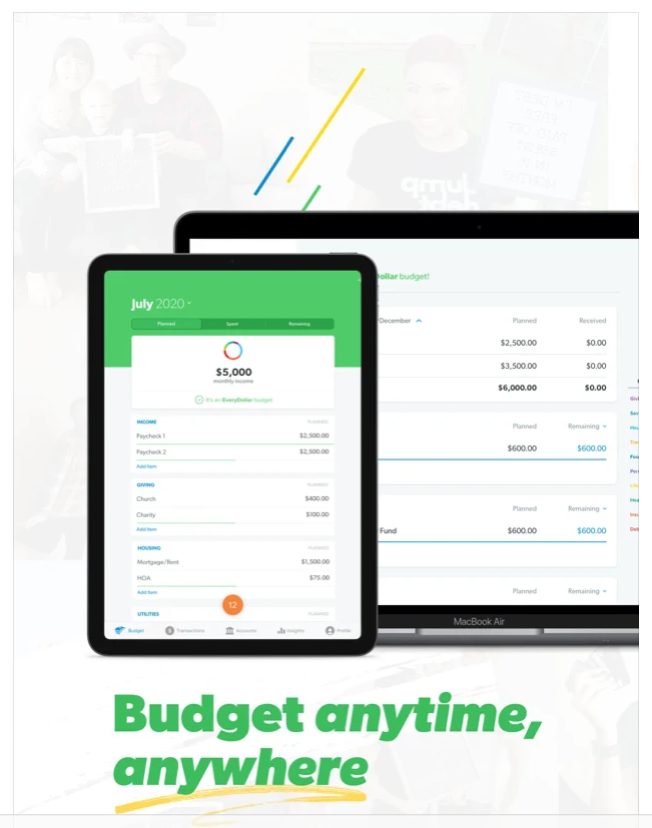 With EveryDollar, you can organize all your money, including what you put towards debt or stash away in a fund. An Emergency Fund is built in to every month's budget, which shouldn't come as a surprise if you've read anything by Dave Ramsey (such as Total Money Makeover).
Usability
You can access your EveryDollar budget on both your phone and your computer, so it's easy to share the account with another device such as a partner's phone. Setting up your categories and tracking your spending are intuitive and easy no matter the device you use.
The only drawback to using the app is getting through the persistent ads for Ramsey+, a paid upgrade. Otherwise, there are no other ads to distract you from your personal finance progress.
Price
EveryDollar is free to use, but if you want the full budgeting features of bank synchronization and Ramsey resources, you'll need to pay a (rather hefty) subscription to Ramsey+. A year's worth costs $130, while a 6-month subscription is $100 and a 3-month subscription $60.
YNAB: Best for the Budgeting Beginner
Features:
Budget calculation
Links external accounts and banks
Tracks and analyzes spending
Price:
Pros:
Educational emphasis for behavioral change
Includes access to free workshops each month
Built for multiple devices and joined accounts
Cons:
Requires a subscription
Limited to budgeting; no other finance capabilities
If you're always playing "catch-up" with your finances, YNAB can show you a new way. Instead of budgeting future money for present expenses, you'll learn how to budget present money for future expenses. You Need A Budget focuses solely on budgeting: where your money will go and what you'll have left to save and spend.
But don't let its simple premise underwhelm you; the app isn't limited to tracking transactions and assigning categories like EveryDollar is. Using four principles of lifestyle budgeting, the YNAB app guides users into creating systems and habits that move, breathe, and reflect real-life expenses. It offers a more nuanced approach than Daily Budget, with similar ease of use.
Usability
All good change requires adjustments, and it may take you a few weeks to get the hang of using YNAB. Although there are many features to explore and implement, YNAB keeps it simple for you with clear instructions and shortcuts.
One of the hardest things about sticking to a budget is keeping up with the "paperwork" – inputting every last expense into your app or spreadsheet. To expedite the process, YNAB links to your bank accounts and automatically records your transactions. And you'll enjoy reviewing the resultant spending reports, bejeweled with colorful charts and graphs.
Price
YNAB's unique approach to behavioral budgeting is profoundly effective, but these benefits come at a cost. After a free 34-day trial, you'll have to pay a subscription for YNAB, either $12 monthly or $84 yearly.
Put in perspective, this is a small price to pay for the immense return on investment you'll likely make, considering the average user saves $600 each year. If you stick with the program, those fees will pay for themselves in dollars saved.
Mint: Best Free Budgeting App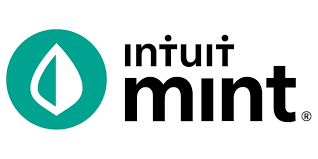 Features:

Budget calculation and categorization; links banks
Includes savings goals and offers smart coaching
Monitors investments, bill payments, and credit report
Price:
Pros:
Ultra secure and easy to use
Free with all features included
Tracks investments
Runs quarterly credit reports
Cons:
No option to join Mint accounts for partner budgeting
No way to get rid of ads
Considering it's the #1 most downloaded personal finance app, there's a good chance you already know about Mint. I've used it for my personal finances since 2008, and I can attest that Mint is popular for good reason.
A veritable all-in-one personal finance package, Mint is more than a budgeting app. Besides linking all your accounts and tracking your transactions, Mint offers some features beyond what you'd get from their competitors.
For example, Mint runs quarterly credit reports through TransUnion and will alert you to any changes in your credit score.
Many budgeting apps allow you to create financial goals, but Mint takes it a step further. By surveying your subscriptions and analyzing your spending, Mint will show you where to cut back if you're lagging behind your goals.
Many users like the "This Month" tab, which displays in one calendar page all your upcoming bills, of which you may choose to be notified.
While Mint isn't an investment app, it can also help you monitor your investments by synchronizing your IRA, 401(k) and other fund accounts. Your investment fees are part of your expenses and belong in your budget, but few budgeting apps accommodate investments like Mint does.
Usability
Despite its complexity, Mint is easy to use. If you've ever operated QuickBooks or TurboTax, you already know how user-friendly Intuit software can be.
And just like other Intuit apps, Mint features air-tight data security: multiple-factor authentication, strong encryption, and an optional 4-digit passcode. Plus, with remote access you can easily close out your account from another device, protecting your bank information in the event of a lost or stolen phone.
It may take you a few weeks to get comfortable using the app, especially if you've never budgeted before, but ultimately I think you'll find these features are worth the learning curve.
Price
Perhaps one of the greatest draws to the Mint budgeting app is its affordability. Not only is Mint free to use – yes, permanently free – there is no "free version" and "paid version." All features, from credit monitoring to bank syncing to investment tracking, are available for free.
The only catch to this nonexistent price tag is the presence of ads. In-app advertisements generate revenue for Mint and enable the app to be free. However, because there's no paid version (at least, at the time of this writing), you can't get rid of these ads, even if you're willing to pay.
Budgeting Bonus: Downloadable budget spreadsheet
Not everyone is tech-savvy, and I know plenty of PTs who prefer pen-and-paper methods. Just because these budgeting apps are widely effective doesn't mean you can't achieve similar results with a simple spreadsheet. To get started on your own budget spreadsheet, check out this free, printable budget plan from a great personal finance blog.
Ultimately, none of these tools will improve your finances on their own, and there is no true "set-it-and-forget-it" budget. It might take you several months to establish the discipline of budgeting, but your efforts will pay off in the end.