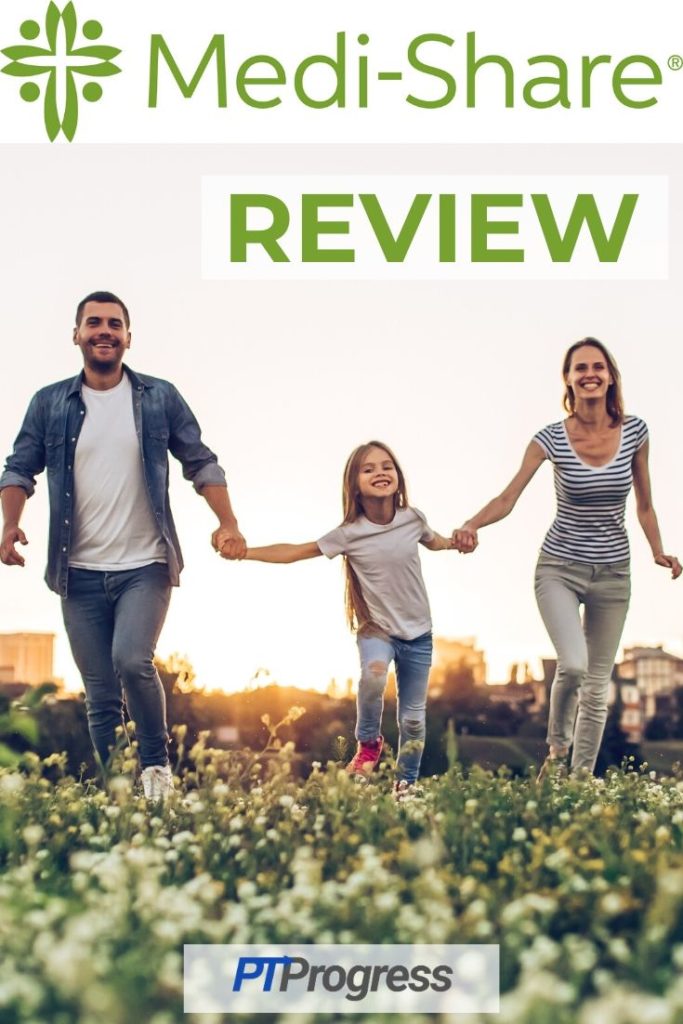 As a healthcare provider who has worked with patients who use Medishare, I wanted to share a Medishare review based on my experience and research on the company.

The rising costs of medical insurance premiums and copays is absolutely astonishing to me. It's not uncommon anymore to see copays of $60 to $80 per visit in my physical therapy clinic. Not only do patients have to pay higher copays today, they're paying extremely high monthly premiums for their health insurance plan.

So when I learned about MediShare and how their health sharing plans worked, I was intrigued.

How Does MediShare Work?
MediShare is one of the most popular healthsharing options available today.  Provided by the non-profit group Christian Care Ministry, MediShare is available to Christian members who essentially pool their money together to cover each other's health care expenses.

Basically, your monthly payments act like an insurance premium (but Medishare is not insurance). This monthly payment is based on the AHP or Annual Household Portion you choose. This is like the annual deductible you see on health insurance plans and is your max out of pocket for covered medical expenses.

The higher the AHP you choose, the lower your monthly share payments are. Once you meet your AHP for the year, you can start to submit your covered medical expenses to Medishare and they'll cover the cost with the pool of money from its members.

Sound too good to be true?

There are a few caveats to the program, which I'll highlight below.

Also, it's not right for everyone, even if you do meet the criteria they set!

Who Can Use MediShare?
Medishare is a religious ministry group that offers this healthsharing program to Christians who are looking for better options compared to current health insurance plans on the marketplace.

The entire healthsharing plan is made up of members who are Christ-followers who agree with the Statement of Faith posted on their website.  

In order to be a member of Medishare, you need to agree to live by these Biblical standards:

No use of tobacco or illegal drugs
No abuse of legal drugs
No sex outside of traditional Christian marriage
Other Important Items
Medishare is not health insurance, so it does not abide by the same rules set for insurance companies. One feature that may be hard to accept for some is the sharing of your health information.

Before acceptance into the Medishare program, you must submit your previous medical history with them. As you can expect, it's a way for them to make sure you don't have any pre-existing conditions and also helps them to put you into the correct category (standard vs health share).

How Much Does MediShare Cost?
Medishare provides a simple chart that highlights a few pricing options based on your ability to cover a higher out of pocket annual amount or need a lower monthly payment.

As you can see in the chart below, there are a few terms associated Medishare. (These figures are based on a family of 5)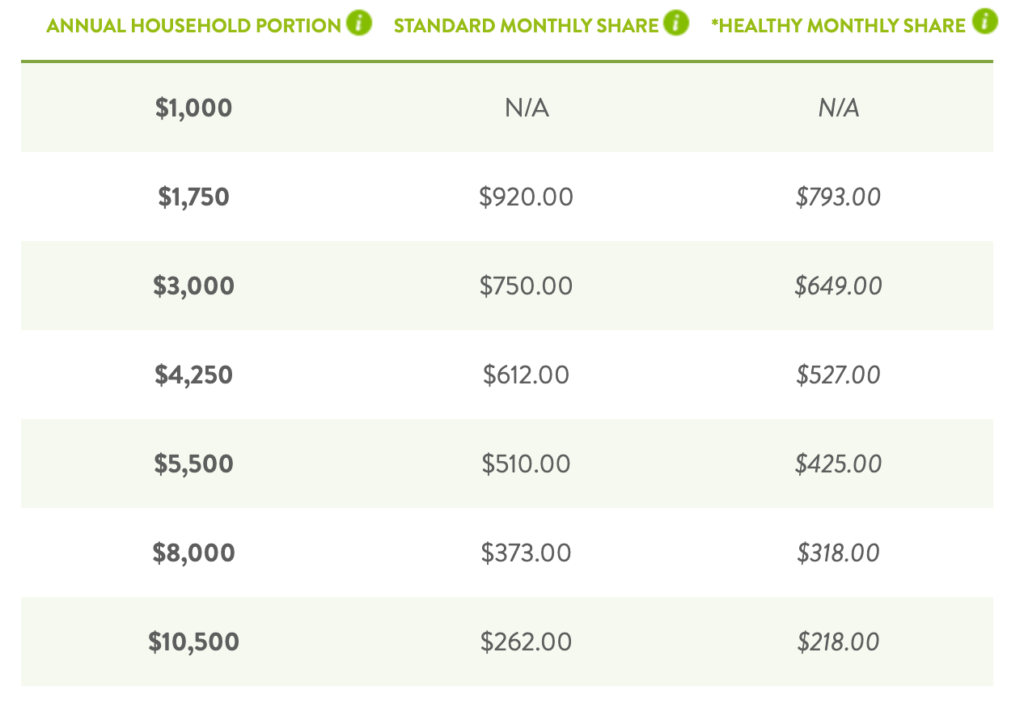 Annual Household Portion: This is very similar to how a deductible would work in a typical insurance plan. The AHP is the amount of money you will pay out of pocket before you can submit any medical expenses to be covered by the group sharing fund.

Standard Monthly Share: This is the amount of money you can expect to pay each month. This amount goes into the pool of funds that covers the medical expenses of other members. As you see there is an option for Healthy Monthly Share. You may qualify for this lower payment if you meet certain health standards.

Like traditional insurance plans, you can expect to pay higher monthly amount if you have a lower annual deductible or max out of pocket.

The same is true with the Medishare healthsharing program. Your monthly payments will be higher if you choose a smaller annual household portion.

How to Sign Up for Medishare
The team at Medishare makes it easy to apply online or over the phone.

Visit Medishare website to apply online
Call Medishare at 800-722-5623 to discuss the options available.
There is a one-time non refundable application fee of $50.
If approved, you'll need to pay a one time new-member fee of $120.
In addition to your monthly share payments, you'll need to cover a $2 admin fee along with the initial $2 one time membership fee to help cover financial expenses to manage the group funds.

Is Medishare Right For You?
Medishare is not for everyone, but they may be a great solution for someone who is looking for an alternative to high priced health insurance plans that don't meet their needs.
If you're curious about Medishare and what they have to offer, I'd encourage you to check out their FAQ page. It's very helpful and answers some very specific questions you may be asking.