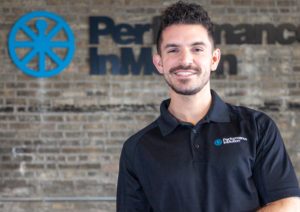 This article was written by Cam Jadali, a board-certified neurologic clinical specialist who completed a Physical Therapy neuro residency. This is a look at a day in the life of a Physical Therapy Resident. If you're interested in learning more about the Physical Therapy residency application process, check out the ACCEPTED: Physical Therapy Residency Guide.
As the specialized residency training programs continue to grow in both number and popularity, many prospective residents may be wondering "what does a physical therapy resident actually do?"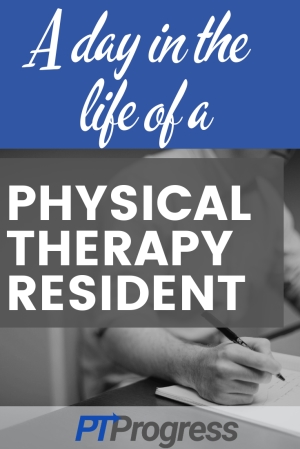 Each and every program is unique in regards to how they set up their curriculum. What's fairly standard is tha
t there will be time built into each week for clinical practice, clinical mentoring, didactic learning, and potentially teaching or research. I completed my neurologic residency program at Emory University in 2016/17.
The following is a look at a day in my life during one of the busiest times of my residency year:
Day in the Life of a Physical Therapy Resident
4:45 am: Wake up. Head to the gym. Shower and change into scrubs.
6:30 am: Drive to the commuter parking lot on Emory University's campus. Hop on the bus. Ride 20 minutes to the main hospital campus while reviewing some current literature (for a didactic online class I will discuss later on)
7:00 am: Get to Emory University Hospital ICU to chart review patients for that day. Meet with my clinical mentor in the ICU to discuss which patients would be appropriate for mentoring today.
7:30 am: Full caseload of patients on the neuro and neuro ICU floor (stroke, neuro-oncology, traumatic brain injury, severe movement disorders, neuromuscular disorders)
10:00 am: Co-treat 2 patients with my clinical mentor. Some of this is her watching me treat the patients and hopping in with feedback, some time includes her demonstrating treatment techniques, some is just spent game planning what interventions might work best as a team/reviewing literature.
12:00 pm: Lighting fast lunch/documentation, change from scrubs into shirt and tie, walk over to the DPT program for lecturing at lab assisting
1:00 pm: Lecture with one of my co-residents on Parkinson's Disease and other Movement Disorders for 2 hours. This is followed by an hour of lab practice and lab assisting with the other residents and neuro faculty from Emory.
4:00 pm: Meet with the residency director and neuro PT faculty to discuss upcoming night student practice labs and all our roles/responsibilities.
5:00 pm: Commute home and finish reviewing articles for the online lecture tonight.
7:00 pm: Log onto the online webinar platform and attend an online lecture about 'Motor Learning' via the neuro consortium class through USC. Listen to guest lecturer present, then discuss content and prerequisite readings with other residents across the country
9:00 pm: Mentally decompress, wind down for bed
Wash. Rinse. Repeat.
Not every day during my 13 months as a resident was that crazy, but that shows an example of a day during the busiest time of the year (fall semester when the residents help teach the 2nd year neuro course) where I was required to wear several different hats in the same day. Some days were 100% clinical, some days 100% teaching, but no day was exactly the same.
The nice part of this residency training program is that you could tailor your mentoring sessions however you and your mentor liked so that you could be flexible on very hectic days like this.
I hope this gave you some valuable insight into a day in the life of a resident. If you're serious about pursuing a Physical Therapy residency, I'd highly encourage you to take a look at the ACCEPTED Physical Therapy Residency Prep Guide. It gives you a behind the scenes look at how I applied to and was accepted into one of the top Neuro PT residencies in the country. It also shares my full application and residency essays to give you a leg up as you apply to physical therapy residencies this year.