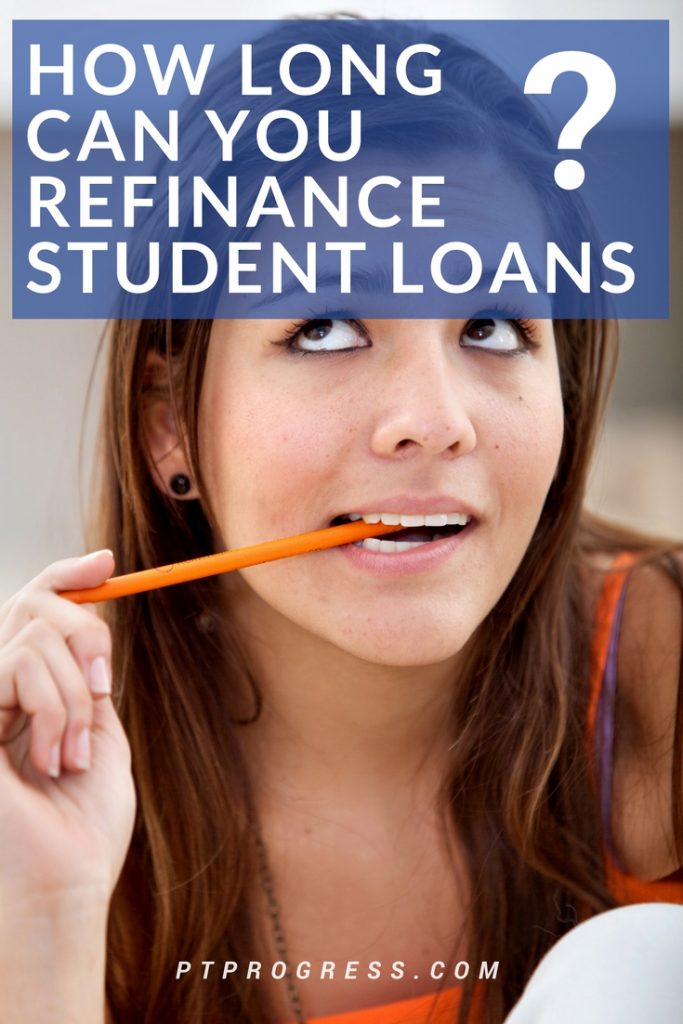 One of the most common questions from students with loans is this:
How long can you consolidate student loans?
You can consolidate a student loan and apply to extend the repayment terms from 10 to 30 years. This means you may have up to 30 years to repay your student loans. Many lenders offer an extended repayment option, allowing you to lower your student loan payment. This will result in more money paid over the life of the loan.
Every lender is different, offering 10, 15, 20, 25 and even 30 year repayment plans. Take a look at some of the most common lenders and their terms to see how long you can consolidate a student loan through their program.
Direct Student Loans Repayment Terms
If you have over $60,000 in student loans, you may be eligible to select the longest repayment term of 30 years. (see the chart below).
A Direct Consolidation Loan through the federal program My Direct Loans, allows you to consolidate (or combine) multiple federal education loans into one loan. Once you've applied to consolidate your federal loans, you will be presented with an option for repayment.
The basic repayment options include the Standard, Graduated, Extended Fixed, or Extended Graduated repayment plan. You may also apply for an income based repayment plan.
Standard Repayment Plan Terms
The Standard Repayment Plan is the basic repayment plan for federal loans. With the standard repayment plan, your monthly payments are a fixed amount of at least $50 each month made for up to 10 years.
Extended Repayment for Direct Consolidation Loans
The length of your repayment for a Direct Consolidation loan will depend on the amount of your total student loan debt, including your Federal and private student loans.
Below is a chart of the length of years you can extend your repayment for a Federal Direct Consolidation Loan.
| | | |
| --- | --- | --- |
| Debt is at least: | but less than: | Your repayment period may be up to: |
| | $7,500 | 10 years |
| $ 7,500 | $10,000 | 12 years |
| $10,000 | $20,000 | 15 years |
| $20,000 | $40,000 | 20 years |
| $40,000 | $60,000 | 25 years |
| $60,000 | no max | 30 years |
How to Lower Your Student Loan Interest Rate
The problem with paying your Federal Student Loans for 30 years is that the interest rate for the Direct Consolidation loans is absolutely horrible. On Federal Loans disbursed before July 1, 2017, the interest rate for subsidized loans is over 6%. It's absolutely crazy that the Federal Direct Consolidation program would charge so much for student loans when interest rates are so much lower in the private sector.
Before apply to pay your loans back for 30 years with a high interest rate, consider one of the student loan consolidation companies below who can provide better terms and extended repayment terms.
If you've already consolidated with a Direct Loan, you can still refinance your student loans with any of these borrowers below.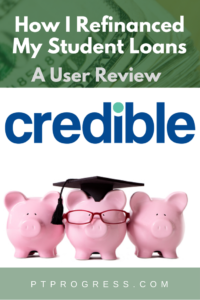 Credible offers you the ability to find lenders who will offer the lowest rate for the term you choose. If you want to see all lenders who will offer a 20 year repayment option, you can sort the results and select the lowest interest rate.
Take a look at the review we did on Credible based on our actual experience with consolidating student loans.
Through Commonbond, you can refinance your student loans and select a repayment period for 5, 7, 10, 15, 20 years. Interest rates will vary based on your credit, debt to income ratio, and financial history. Interest rates start at 2.7% and are available as a Fixed rate or Variable rate. At Commonbond, there are no application or origination fees and no prepayment penalties.
What questions do you have about student loan consolidation terms?