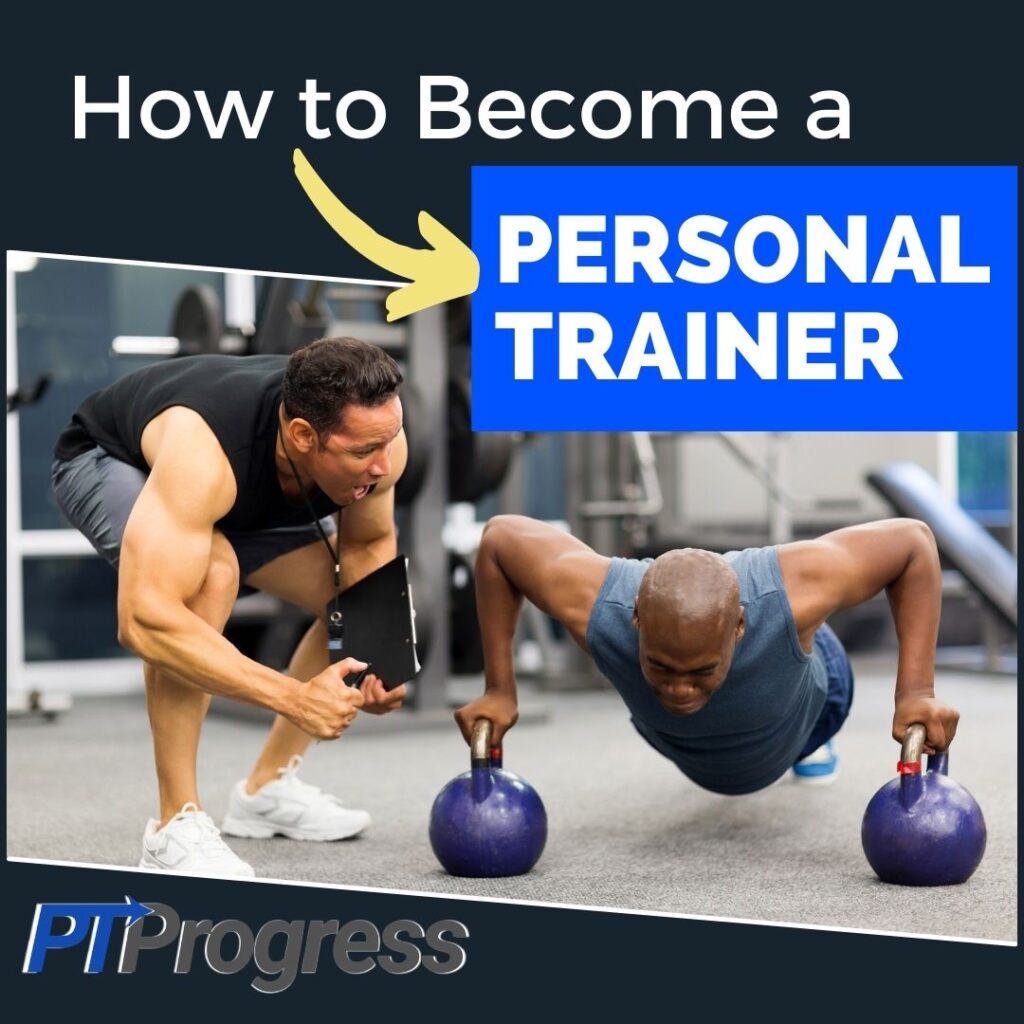 If you're passionate about fitness and have a knack for teaching, you might make a great Personal Trainer. The process for becoming a Personal Trainer is not as long or costly as many other healthcare professions, including my own in physical therapy.
In this article I'll explain the basics of personal training and how it differs from my PT practice, while also directing you to the resources you need to become a personal trainer yourself.
What exactly is Personal Training?
I'm a PT, but that's not the same thing as a Personal Trainer. The two professions of physical therapy and personal training differ in scope, salary, education, clientele and setting.
In fact, many places use the term Fitness Trainer to better distinguish the two. Or, you can refer to a trainer as a CPT (Certified Personal Trainer) if they carry that credential.
A Certified Personal Trainer helps individuals or groups of clients attain better levels of fitness, flexibility, or health by designing and coaching workouts. By contrast, a Doctor of Physical Therapy (DPT) uses exercise and other modalities to help patients rehabilitate an injury, regain motion, or relieve pain.
Both CPTs and DPTs lend their expertise by demonstrating and monitoring exercises, scaling the movements to be safe and effective for each client, and creating a long-term plan tailored to each client's goals.
So what makes personal training different from physical therapy? The side-by-side comparison is below.
Trainer vs. Physical Therapist
| | |
| --- | --- |
| Personal Training: CPT | Physical Therapy: DPT |
| Scope: Leads exercise and lifestyle changes to help patients attain better fitness and health. | Scope: Evaluates patients and leads treatments to help rehabilitate an injury or improve mobility. |
| Settings: Works in gyms, health clubs, education and government agencies, and clients' homes | Settings: Works in hospitals, outpatient clinics, nursing homes, schools, and patients' homes |
| Training: High school diploma, accredited certification, and periodic continuing education | Training: Doctorate degree in physical therapy, state-issued license, and periodic continuing education |
| Length of training: less than 1 year | Length of training: 7 years (4 for BS and 3 for DPT) |
| Cost of CPT: less than $2k total | Cost of DPT: $66k–$112 total |
| Average salary: $41k | Average salary is $91k |
Like Physical Therapists, Personal Trainers help people achieve a better quality of life through directed exercise. But a CPT trains for a fraction of the cost—in time and money—and receives less than half the amount of compensation as a Physical Therapist.
How to Become a Personal Trainer
We'll dive into the steps for becoming a Personal Trainer, but there's a preliminary decision to make that will determine some of the finer details of your journey.
Preliminary Step: Choose a Certification
Your certification is your credentials, those letters that follow your name and indicate what kind of training you received. Each certification requires its own exam and reflects the practice of its certifying agency.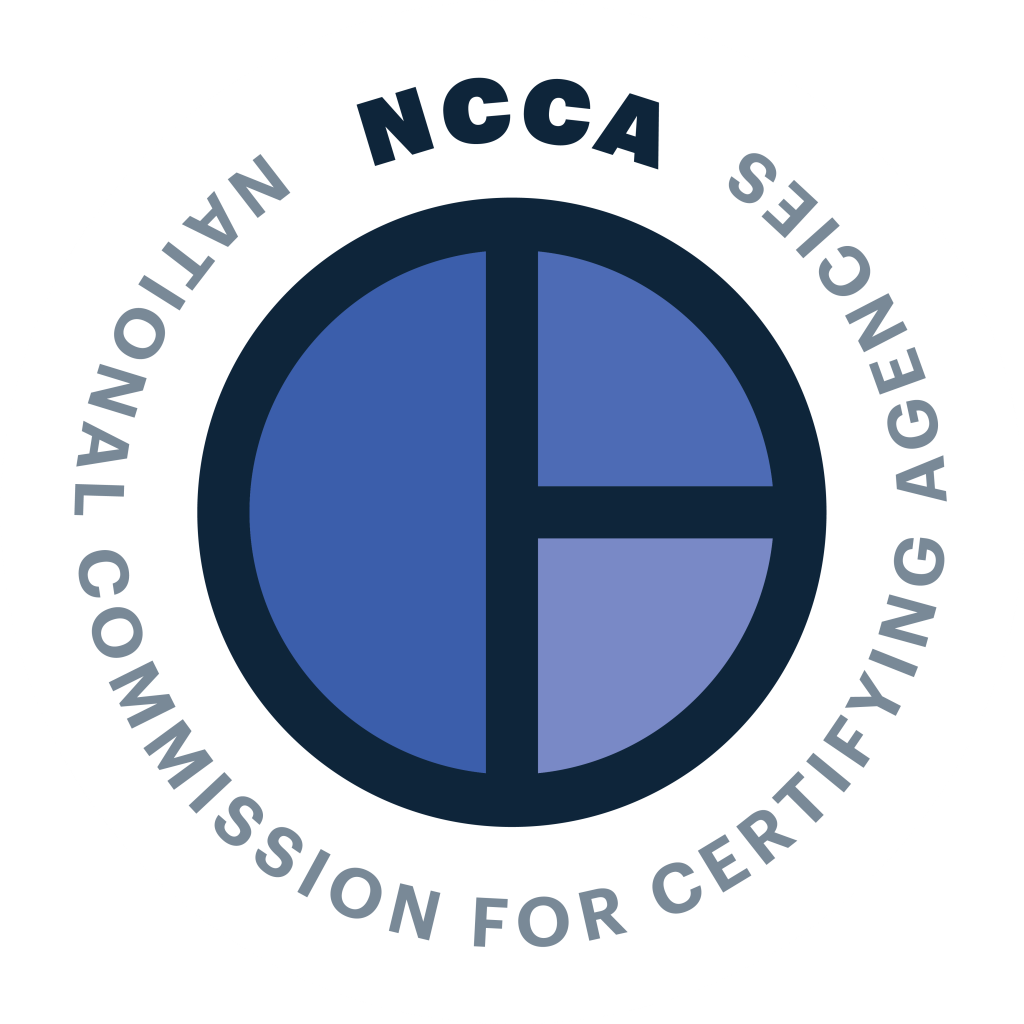 The gold standard for personal training accreditation is the NCCA, or National Commission for Certifying Agencies. There are currently at least 16 accrediting agencies providing an NCCA-approved Certification for Personal Training.
Here are the 5 most popular:
6 Steps to Become a Personal Trainer
Depending on the accreditation you pursue, you'll follow these basic steps to become a Personal Trainer.
#1. Shadow a trainer
It's optional, but shadowing is arguably the most important step on this list. It will help you determine whether a career in personal training is right for you and save you time and money if it proves otherwise.
Besides giving you a trial run, regularly shadowing personal trainers (yes, more than one!) will help you choose a certification and specialty. Plus, you'll be able to get hands-on experience from day 1—an invaluable asset when building a resume and applying for jobs.
#2. Meet your exam's prerequisites
To sit for your exam, you'll need more than the mere will to succeed. Most certification exams require you to:
Be 18 or over
Have a government-issued photo ID
Obtain a high school diploma or GED
Hold current certification in CPR/AED
Register for your exam in advance
Perhaps the prerequisite to mind the most is your CPR/AED certification. Right now it's easy to fulfill this requirement online; agencies such as ISSA or NASM offer online CPR certification for just $50.
But before you sign up for a discounted course, make sure it meets your CPT certification's standards, such as including a live skills check or a First Aid component.
#3 – Study or take a prep course (optional)
Studying for your certification exam isn't exactly optional, but purchasing a prep course for it is.
Virtually every certifying body offers an exam prep course that will help you learn all the information necessary to pass their exam. In some cases, you can review the exam content ahead of time to assure you cover all its bases.
Many prep courses are available online, with rolling admission, and entail 50–100 hours of learning over the course of weeks or months. Bundled with a CPR certification and exam registration fee, most courses cost from $200–$1400, depending on the level of support and amount of study materials you purchase.
#4. Pass your certification exam
Simple, right? Just pass the exam! Although it's much easier said than done, passing your certification exam isn't a one-shot deal. In most cases you can retake the exam for a small fee.
The price and duration of physical trainer exams range widely. But on average, the exam will take about 2 hours to complete and will cost you ~$300 if you haven't already purchased registration with your prep course.
#5. Shadow other CPTs and apply for jobs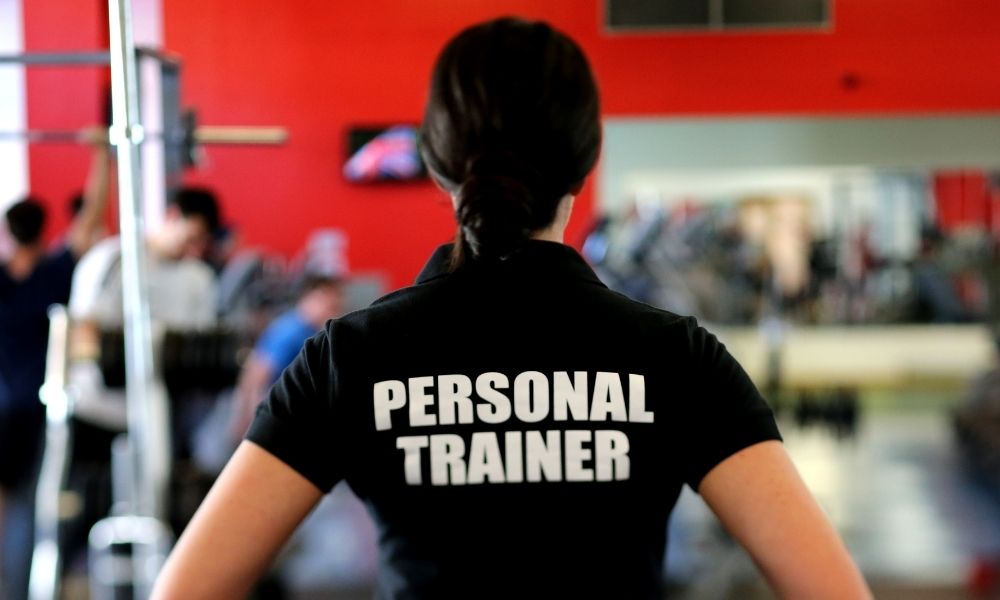 You aren't necessarily done with shadowing once you've been certified. After learning the material, acing your exam, and acquiring a new perspective on personal training, you may benefit from another round of shadowing. Some gyms and health clubs offer a Personal Trainer internship, which will allow you to regularly shadow trainers while also gaining valuable experience.
This combination of current certification and hands-on experience will lend a one-two punch to your resume and help you land the job you want.
#6. Renew certification and complete continuing education
All certifications have an expiration date. Every two or three years, as a CPT (or other Fitness Trainer) you will need to periodically renew your certification in order to continue your practice.
Requirements for renewal vary with each certifying body. Generally, you'll pay a renewal fee (from $30 to $130), complete continuing education activities or courses (from 20 to 60 hours) and renew your CPR/AED certification.
As a Physical Therapist, I also need to complete continuing education as part of my periodic license renewal. I've tried many different providers of CEUs (continuing education units), both in-person and online. Although cheap CEUs are appealing, I think it's worthwhile to find a CEU provider that offers high-quality content in a user-friendly platform at an affordable, annual price.
Many certifying bodies bundle continuing education courses with their prep course and exam registration, potentially saving you money and hassle in finding a good CEU provider.
Choosing a CPT Certification
You can find innumerable resources online for comparing and contrasting each CPT certification, but below is a summary of their key features.
| | | | | | |
| --- | --- | --- | --- | --- | --- |
| | ACE | ACSM | ISSA | NASM | NSCA |
| Best for | Specialties | Academics | General PT | Performance | Athletics |
| Prep course fee | $850–$1500 | $270 | $840–$1200 | $600–$1600 | $150–$450 |
| Exam-only fee | $500 | $350 | $500 | $600 | $435 |
| Renewal | Every 2 years | Every 3 years | Every 2 years | Every 2 years | Every 3 years |
| CEUs required | 20 hours | 45 hours | 20 hours | 20 hours | 10 hours |
| Renewal fee | $130 | $45 | $100 | $100 | $60–$90 |
CPT Career Advancement: Specialty Certifications
Besides regularly taking courses that engage your interest and expand your knowledge, you can grow your professional career by earning a specialty certification.
A specialty certification diversifies your expertise and makes you more marketable as a Personal Trainer. Plus, you may be able to fetch a higher salary if you hold credentials in more than one specialty.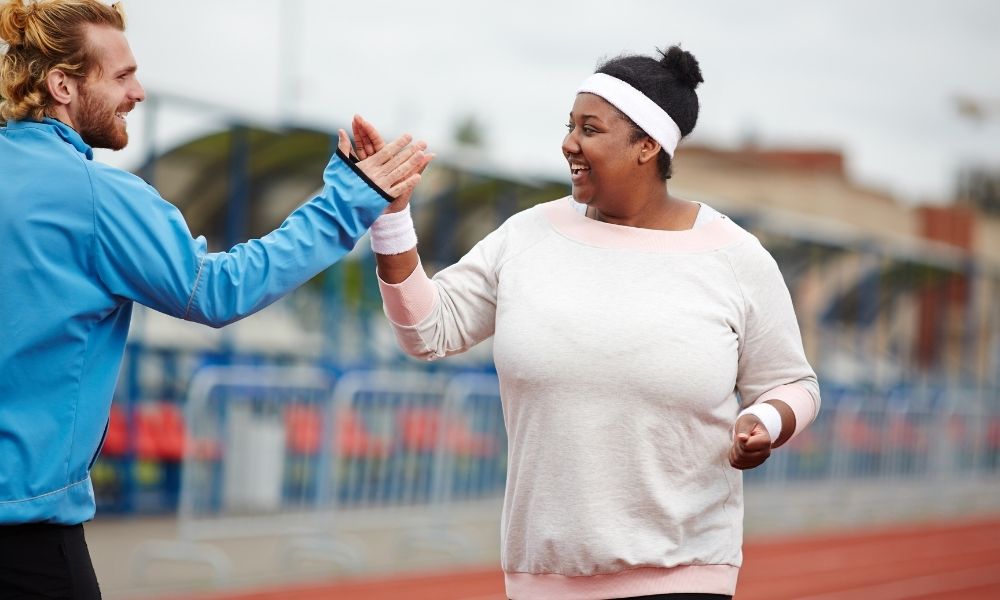 Below are just some of the many specialty certifications available:
Bodybuilding
Exercise Therapy
Youth Fitness
Senior Fitness
Behavior Change
Weight Management
Nutrition
Sports Nutrition
Stretching and Flexibility
Performance Enhancement
Or you can obtain a Fitness Instructor specialization, such as:
Yoga
Indoor Cycling
Group Exercise
Kickboxing
Powerlifting
Summary
No matter which certification you pursue, the job outlook for Personal Training is outstanding. The Bureau of Labor Statistics projects a 39% growth in Personal Training jobs by 2030.
Personal Trainers are vastly different from Physical Therapists. But what we hold in common—helping people achieve a better, healthier quality of life— provides for meaningful job satisfaction across industries.
Lastly, if you want a career in rehabilitative exercise but don't want a doctorate, consider becoming a Physical Therapist Assistant or an Athletic Trainer.