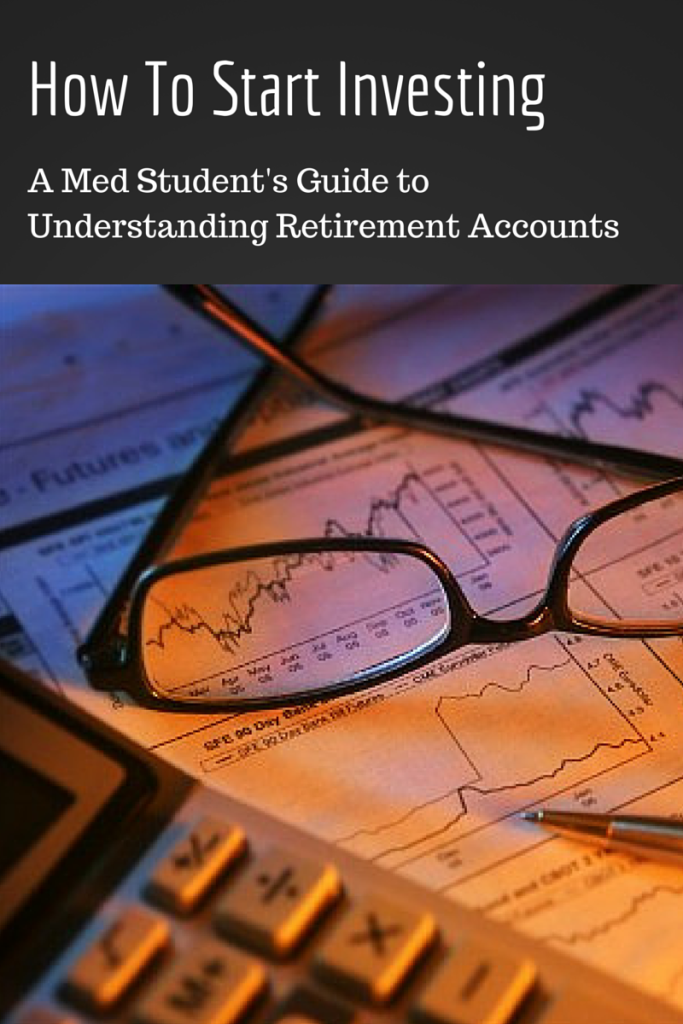 In order to understand how to start investing, it's important to know the difference between two basic types of investment accounts:
Taxable Accounts and Tax Deferred Accounts
Taxable Accounts: If you've ever opened a savings account, Certificate of Deposit (CD) at a bank, or money market account you've had a taxable account. The interest you earned on your money was taxable at the end of the year. You could put as much as you wanted into an account take it out free of government penalties (though many CDs have term lengths that lock in your money).
When it comes to investing in stocks, bonds, and other investments, one option that you have is to open a taxable account at a brokerage. The interest earned is generally taxed at your ordinary income tax rate or capped at 15% capital gains tax if you've owned the asset for longer than a year or if it's dividend income.
Tax Deferred Accounts: The basic 401(k) retirement account is an example of a tax deferred investment account. Other retirement accounts such as an IRA, 401(k), and 403(b) are considered tax deferred as well. The interest earned on these accounts aren't taxed right away, hence, the tax is deferred until it is withdrawn.
Which One Should You Choose?
Simple answer: both. How much you choose to invest in each will depend on your goals.
Starting a Retirement Account ASAP
Let's say you land a new job after graduating and they offer a 401(k) retirement account.
Should you open an account or wait until you learn more about investing and the other accounts available to you?
The answer: Open the 401(k). Please. For the love of everything that is good and wholesome.
You don't have to read the entire tax code to understand every nuance of how retirement accounts work. Starting with the basic employer 401(k) is a perfect way to start because it:
Automates your savings with each paycheck
Creates a discipline of saving
Can lead to free money if your company matches your contributions
Provides investment funds that grow your savings
Allows you to rollover to a new retirement account when you leave
It's just smart.
Here's what's not smart: putting off opening your retirement account because you don't understand it completely. The next article (retirement account explanation guide) should fix that.
The Bottom Line: The best way to start saving for retirement is to start early with a 401(k) or IRA.
Opening a Taxable Investment Account
Ok, so you've started saving for retirement (good job), but you still want to save for a few other things like:
Emergency Fund
Down payment for a new house
New car, or car repairs
A much needed vacation
You could open a savings account or stash the money in a new checking account and not earn anything. Or you can open a taxable investment account and grow your savings through investments in mutual funds and index funds.
Opening a taxable investment account through e-Trade, Scottrade, or Betterment allows you to deposit money, invest it according to your risk tolerance, and withdraw it as you need.
With any investment, there is risk that you can also lose money, so investing your grocery money for next week obviously isn't smart.
The Bottom Line: if you want to grow your savings potentially faster than your checking account, consider using an after tax investment account.
Hopefully this clears up some of the fog when it comes to what type of investment account you should be using. What are you using as a savings vehicle?