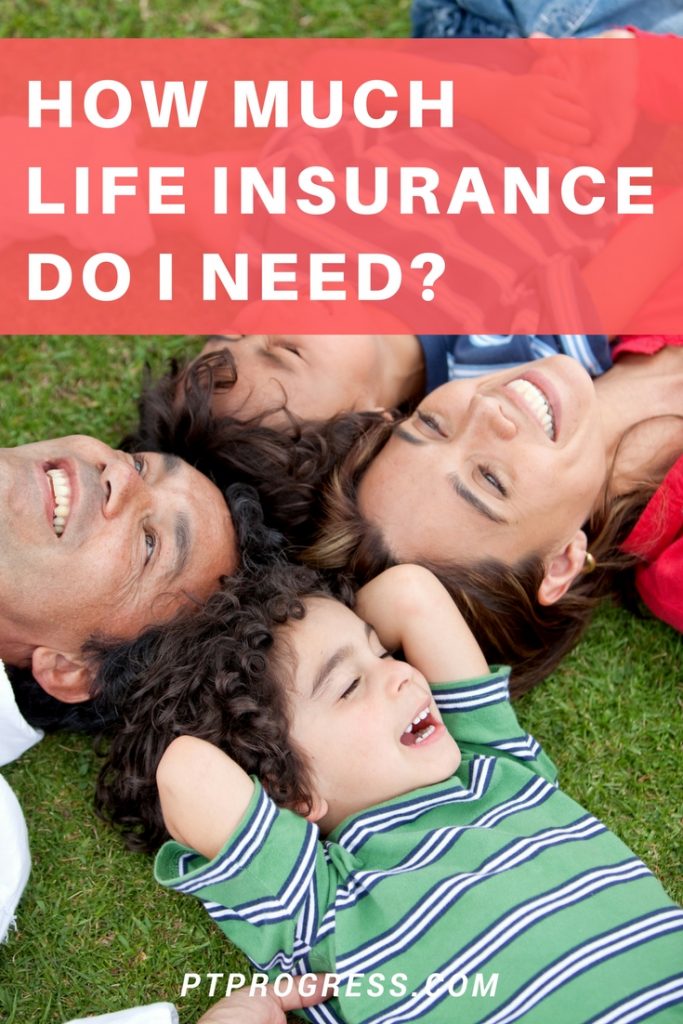 Before we even consider answering the question how much life insurance do I need, let's consider another reasonable question.
Do I even need life insurance?
If you do not have any dependents or debt, and have enough assets saved to cover your funeral expenses or outstanding liabilities, then you probably don't need life insurance.
If you have dependents, but have enough assets to cover major expenses (paying off house, college expenses, funeral, etc) and have remaining assets to support those you love, then you may not need life insurance.
For those who don't fit either of those categories, there's a good chance that you'll benefit from having life insurance. Of course, you'll probably be faced with the option to choose between term or whole life insuran
ce.
Do yourself a favor and keep your insurance simple and for its intended purpose: insurance. It shouldn't be used as an investment or a way to build up a cash value that can be withdrawn at retirement. Keep your investments and insurance products separate.
(The commissions earned on those whole or permanent life insurance policies are awfully attractive, so I'm sure you'll hear a few pitches about the 'benefits' of a permanent life insurance policy, but 99.9 times out of 100 it doesn't make sense for the average person.)
How much life insurance do I need?
The amount you'll need for life insurance will vary depending on your family's needs and your current financial situation. Some of the major factors you'll need to consider will include:
Your current income
Home Mortgage
Outstanding Debt: Private Loans: Auto, school, home
Retirement savings or pension income
If I were to die suddenly, I would want my wife to have enough to pay off the house, the car, and have enough to pay off her student loans. She is well educated and should have no problem finding work or bringing in an income, but life insurance gives me peace of mind to know that she could live comfortably without stressing about the house or student loans.
Add children to the mix and the amount of life insurance coverage would need to increase to cover the cost of their future college education.
The amount of life insurance you need will depend on your current financial situation, the age of your children, and amount of outstanding debt.
Here's a life insurance example to consider:
Paying off the mortgage: $250,000
Paying off student loans: $80,000
College projection for 2 children: $200,000*
(*$200,000 of present dollars – it would be realistic to invest these assets to attempt to keep up with the education inflation rate)
Projected Expenses: $530,000
Now this simply covered the basic needs of your family, which would certainly be a major help if you were to pass away.
Of course, it wouldn't necessarily be wise to take out exactly a $530,000 policy – you simply don't know how other variables might play into the equation. Your spouse becomes ill, a child needs major surgery, etc.
You cannot predict these types of incidents, but increasing the amount of your life insurance policy by a reasonable factor may provide a much needed cushion to guard against these unexpected situations.
After all, that's the very purpose of life insurance – to guard against the unexpected.
So what's reasonable? $750,000? $1,000,000?
I think it's worth getting a quote on a policy that is 1.5x or 2x your originally anticipated amount of expenses that you want to cover.
You might find the life insurance premiums to be completely reasonable and affordable. It's surprising to know that just because you double your coverage, doesn't mean your premiums would double. It may only go up by a few dollars each month. Having the peace of mind in knowing your family would be well established financially if something happened to you might be worth the extra $10-$15 a month in a premium for your term policy.
Life Insurance Rule of Thumb
10x your annual income – This is a very generic metric to follow, but it actually does calculate to be a reasonable amount of insurance for the average person or family.
For the average American household, the median salary is around $50,000. A multiplier of 10x this income places the life insurance estimate at $500,000. For this family, it's likely that $500,000 would pay down a mortgage and cover other living expenses very well.
The problem here is that depending on the number of children in the family, the $500,000 won't go very far to cover large educational expenses. If covering your children's college expenses is one of the items you would want to cover if you pass away, you should increase the amount of life insurance by at least $100,000 to $200,000 per child.
How do you calculate the amount of life insurance that you need to take out?