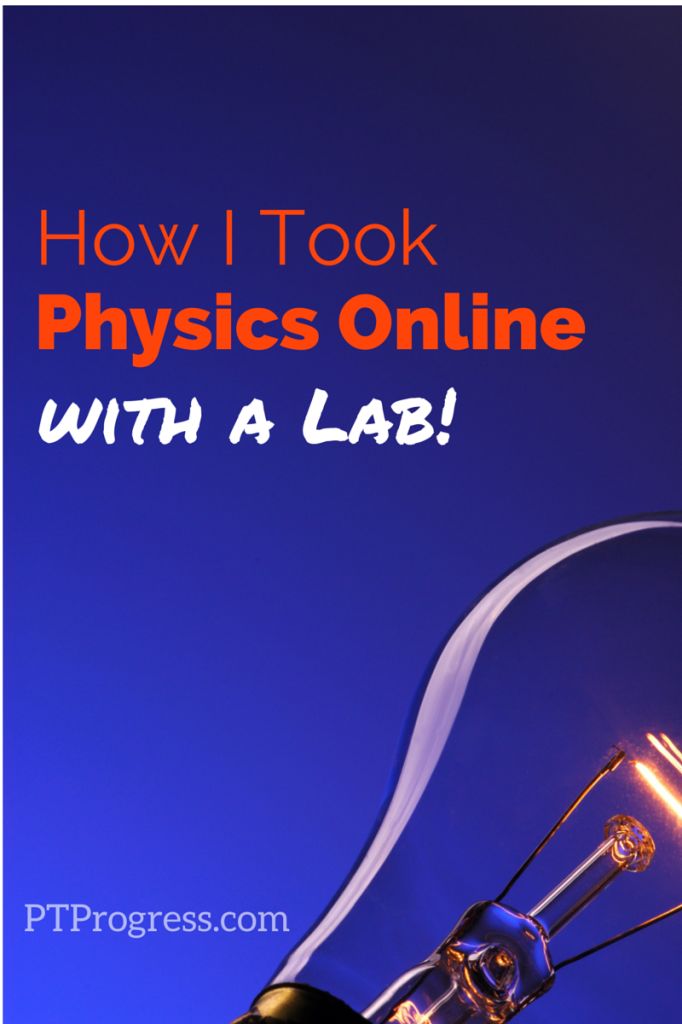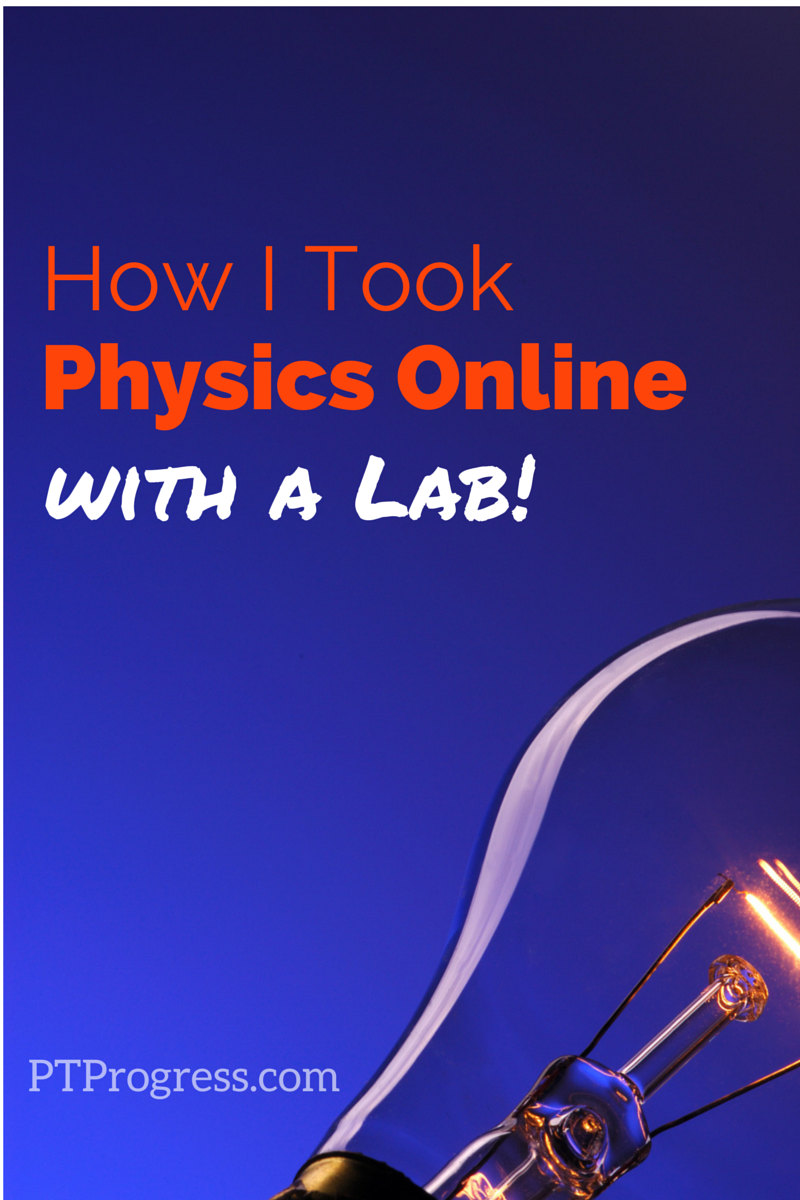 Before you begin any program in Physical Therapy, you'll need to complete a number of courses called prerequisites. The prerequisites for Physical Therapy school include Anatomy, Physiology, Physics, Chemistry, Biology, and Psychology.
When I decided to get into physical therapy, I had already completed about half of my prerequisites. I was a business major in college, and still had to do Anatomy & Physiology as well as Physics, and Biology 2. My goal was to complete these in one year…while working a full time job. It's challenging enough to fit in 20 credit hours, especially if you need those to be in the evening.
Fortunately for me, I was accepted into a program in December, so I had a couple of weeks to ask the admissions team if an online physics course in January through July would satisfy my prerequisite requirements. I send the course information to the school and they said it would be approved, so I registered for my online physics course with lab!
Taking An Online Physics Course With Lab
I had taken a few online courses in undergrad and thought that it might be possible to take an online physics course for college credit as well. After researching for a few weeks, I found a really great option at Ocean County College in New Jersey.
I know it sounds a little crazy. But I called and spoke with an admissions representative about the course and it sounded like it just might work.
Quick note: Ocean did not ask me to write this. I found the college on my own and hope that the online physics class will help someone like it helped me!
Here's How It Worked
Create an Account at Ocean County College
Register for Physics 1 with Lab
Receive confirmation and login information
Purchase textbook and lab supplies
Log in daily, comment, post assignment, complete quiz
Complete exams, and upload labs
Finish!
Ok that's the simplified version, but it really wasn't that difficult to do. Mind you, the Physics was difficult, but the online class was easy to navigate.
The course was pretty much a self directed, self-study course like you would find with any distance learning program. You needed to read the actual text to teach yourself, however, the lesson plans helped you to understand what could be tested in the weekly quizzes. The 2 exams were similar in structure to the quizzes, (all online) which helped you to focus on the types of questions to understand and solve.
How'd the Online Labs Work?
The Physics Lab consisted of an actual lab kit that had an assignment to go with it each week. Here's what was included with the lab kit to give you an idea of the topics covered in lab.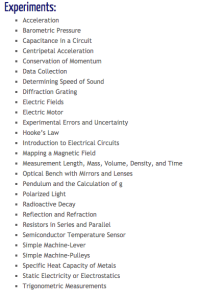 The labs were purchased through Hands on Learning, an online lab course distributor based in Colorado.
I'll be frank – online physics with lab wasn't easy. It required A LOT of reading and teaching yourself. I used a lot of Khan Academy videos on physics to supplement my learning and was able to finish Physics 1 and 2 in the Spring and Summer semesters before starting at Washington University in St. Louis.
Now, I want to reemphasize: contact your program before starting any online prerequisite. Every program that I contacted said an online course from an accredited college was just fine. But I did my research and presented all the information – which I recommend for everyone to do.
Let's Talk Dollars and Cents…
Taking an online course wasn't cheap. The physics course (8 credits) alone was over $2,000. I also had to take Biology (3 credits) which was about $1,100. My Anatomy and Physiology course (also online, with lab) was about $2,500 – not cheap! (I'll share how I took Anatomy and Physiology online with lab in another article.)
Basically, I paid for the convenience to learn Physics on my own time, and to still work full time, which paid the bills as I prepared to start PT school.
I made it happen and I know that you can if you put the work into it.
Do you have any stories about finding a way to complete the classes you needed for PT school? Share them in the comments!