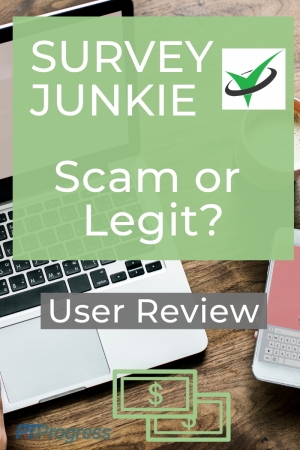 After reading a handful of
Survey Junkie
reviews, I decided to sign up and give it a try. I wrote this review because I had the same questions as you:
Is Survey Junkie legit or a scam?
How does Survey Junkie work?
How much does Survey Junkie pay?
I'll answer all of these questions below.
There are a lot of survey companies out there. A lot of them are a scam. So I approached Survey Junkie with caution and did my research on the company.
Turns out they've been around since 2005 and are a part of the larger group DISQO! formerly Blue Media Ventures in Glendale, CA. You can see the Survey Junkie BBB page below.
After reading reviews of bloggers I personally know, I was confident that Survey Junkie is legitimate and that it's worth signing up.

How Does Survey Junkie Work?
Survey Junkie connects you with big and small brands through surveys that give them valuable information on things like ads and content they produce.
This marketing research helps the companies get a better idea of how their brand messaging is coming across to customers like yourself.
By showing you relevant surveys based on your demographics, the companies get valuable insight and you get paid for taking the survey.
Survey Junkie Login
Before you can log into Survey Junkie, you need to take 60 seconds to sign up for an account. You can do this through Facebook, Google, or use an email and password.
You'll need to add a few demographic points about your age, gender, and zip code so they can give you relevant ads.
Just for signing up I received 25 points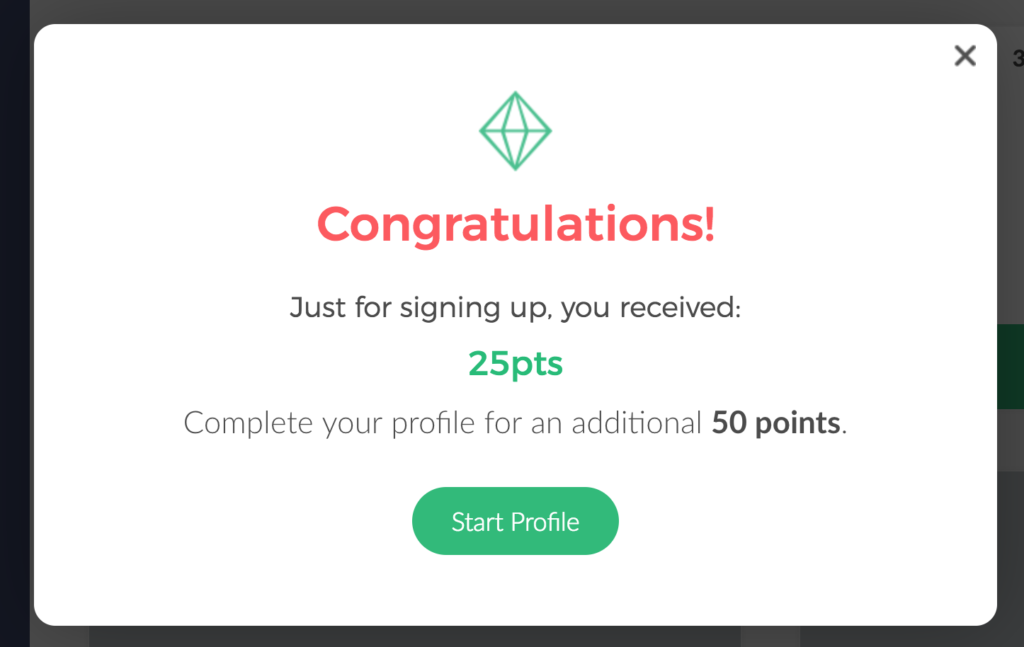 If you complete a few startup surveys to complete your profile, you'll earn an additional 50 points right away. Off to a good start!
How Many Points Do I Earn per Survey?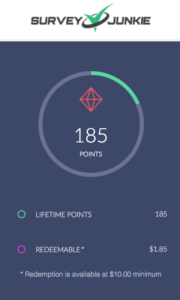 This usually depends on the length of the survey, but isn't always tied to a time frame.
With every survey, you can see the points awarded and the estimated time to complete the survey.
Sometimes you'll be awarded 40 points for an 8 minute survey. Other times you might see a 20 point survey with an 8 minute estimated complete time.
The surveys are always changing and sometimes fill up quickly! So if you see a good survey (high points vs time involved), take the survey.
I earned 185 points within 20 minutes of opening my account. Not a bad start!
Unqualified for Surveys
Sometimes you don't actually qualify for a survey.
You'll usually learn this within a few questions and Survey Junkie will pop up a notification that you don't qualify for the survey or points.
In these cases, they've given out a few free points for your time. So you can quickly move on to another survey if that happens.

Survey Junkie Reviews
Survey Junkie received a 4 star rating on Trustpilot, one of the top review sites based on actual user reviews.
There are over 8,500 Survey Junkie reviews listed – here are a few of them.
I wanted to list a range of reviews because it doesn't do you any good to simply look at the positive reviews!
---


Is Survey Junkie Legit?
Some people question whether or nor Survey Junkie is legit. I personally signed up and can tell you for a fact that Survey Junkie is not a scam. They are a legitimate survey company with over 10 million members who get paid to share their insights. You answer ads for legit companies and brands and earn points for every survey you complete. The points turn into dollars and cents which is paid out to you via PayPal or gift card rewards.
Where can I find the Survey Junkie BBB page?
Here's a snapshot of the Survey Junkie BBB page. It's listed under their former parent company name Blue Media Ventures.
How Much Does Survey Junkie Pay?
This is what everyone wants to know!
You can make anywhere from $3 to $0.25 per survey you complete.
Again, it comes down to the time it takes to complete the survey and how many you want to take.
If you're just hanging around at night on your phone, you can earn a few bucks an hour on your couch watching TV.
We're not talking high skill labor here! You're answering simple surveys.
It's super easy work for an extra few bucks a day, which may not seem like much.
But $3 to $5 day is an additional $90 to $150 a month. For some people that's a car payment or their student loan payment!
Survey Junkie doesn't guarantee that you'll make a certain dollar amount each month. It all depends on the surveys available and how many you complete.
How Does Survey Junkie Pay Out?
When you earn points with Survey Junkie, they immediately translate into a dollar value you can track on your profile.
When you reach at least 1,000 points, you can redeem it for $10 via PayPal or via gift card.
The Good:
Fast points awarded for opening your account.
Pays cash through PayPal or redeem for gift cards.
Surveys are super easy to complete.
Quickly access to surveys on your phone or computer.
Estimates are provided for points and time involved.
The Bad:
Some surveys are time consuming (20+ minutes..but higher pay!)
Surveys can become monotonous or repetitive.
Being unqualified for a survey is annoying.
Get Started With Survey Junkie
Yes, Survey Junkie is legit.
You can make money taking surveys online.
It's not a ton of money, but it's easy to do on your couch.
Opening an account is super easy and some of the surveys are kind of fun.
Look, you're not going to get rich with online surveys. But you can earn a few extra bucks filling out a survey on your time, wherever you want.
If you're looking for a flexible way to make money, check out Survey Junkie.
Sign up for Survey Junkie and start earning extra cash.