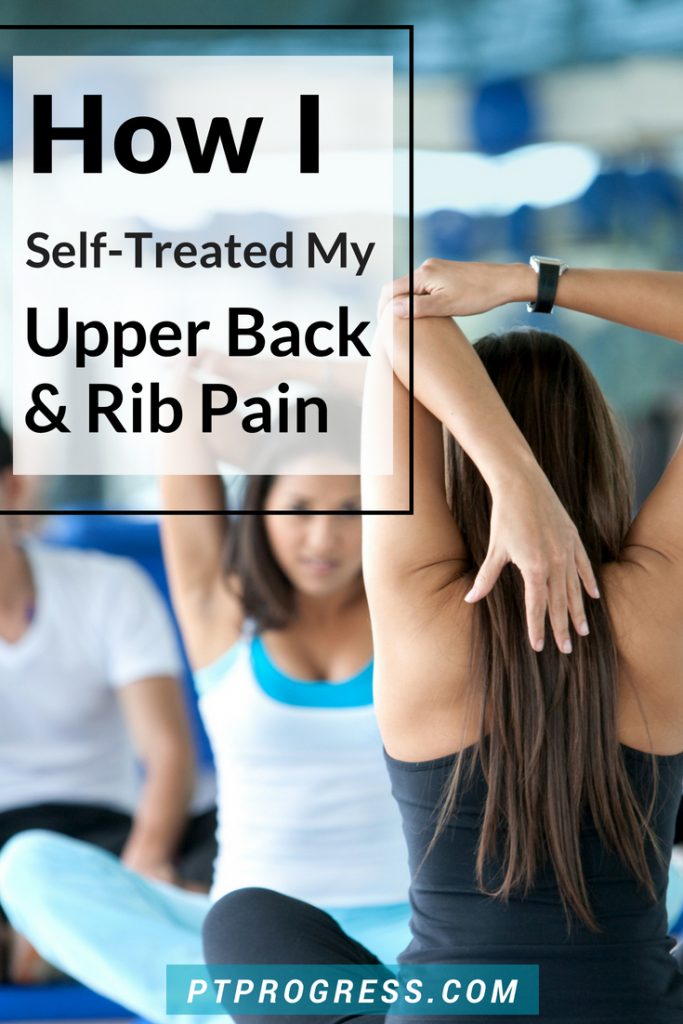 For the past two weeks I've been dealing with upper back pain as well as shoulder and rib pain. If you've ever had a pain on the back side of your ribs, you'll know how difficult it can be to move, breathe, laugh, or even lift items without sharp pain.
Now I'm a Physical Therapist and I've treated many people with upper back and shoulder pain. So my first thought was to try to identify why I having upper back and rib pain in the first place.
Causes of Upper Back Pain
Someone can experience upper back pain for a number of reasons. This article isn't designed to diagnose your upper back pain. But I wanted to share a few causes of upper back and rib pain.
To really identify why your upper back is hurting, you should schedule an appointment with a Physical Therapist or an Orthopedic Physician who would be able to diagnose the issue.
Possible Reasons for Upper Back Pain
Poor Posture
Repetitive Use
Muscle Strain after Lifting
Nerve Impingement
Slipping Rib Syndrome
Intercostal Muscle Strain
Arthritis
Compression Fracture
Herniated Disc (less common in Thoracic Spine)
Gallbladder issues (referred pain to right shoulder/back)
Weight / Age
Why did I have Upper Back Pain
Personally my upper back and shoulder pain was caused by a few reasons:
Repetitive Stress – I'm looking down 50% of my day to write notes at work. At the end of the day, my neck and upper back is tired. This repetitive stress to the upper spine and neck can strain the muscles around the shoulder and even pull on the ribs.
Lack of Focused Exercise – When I exercise, I have less upper back pain. Surprise surprise! This helped me to identify the pain as more of a mechanical or movement based issue.
Poor Posture With Working – In addition to my posture at work, I realized I had been landscaping outside quite a bit more. Digging, mulching, planting trees and pulling weeds can irritate the upper back if you have poor posture while performing this type of work.
How I Treated My Own Upper Back Pain
I'm feeling about 90% better after focusing on a few of these treatments over the past week. Postural changes and strengthening take more than just one week to master, so there's more room to improve.
Posture Changes – It seems simple, but I really made a strong effort to change my posture over the past week.
Taking multiple breaks to look up from my computer helps.
Standing and squeezing my shoulder blades back 10-20 times every few hours was part of my routine.
Slowing down outside while doing yard work so I avoided horrible lifting patterns.
Exercises and Stretches
Foam rolling with Thoracic Extension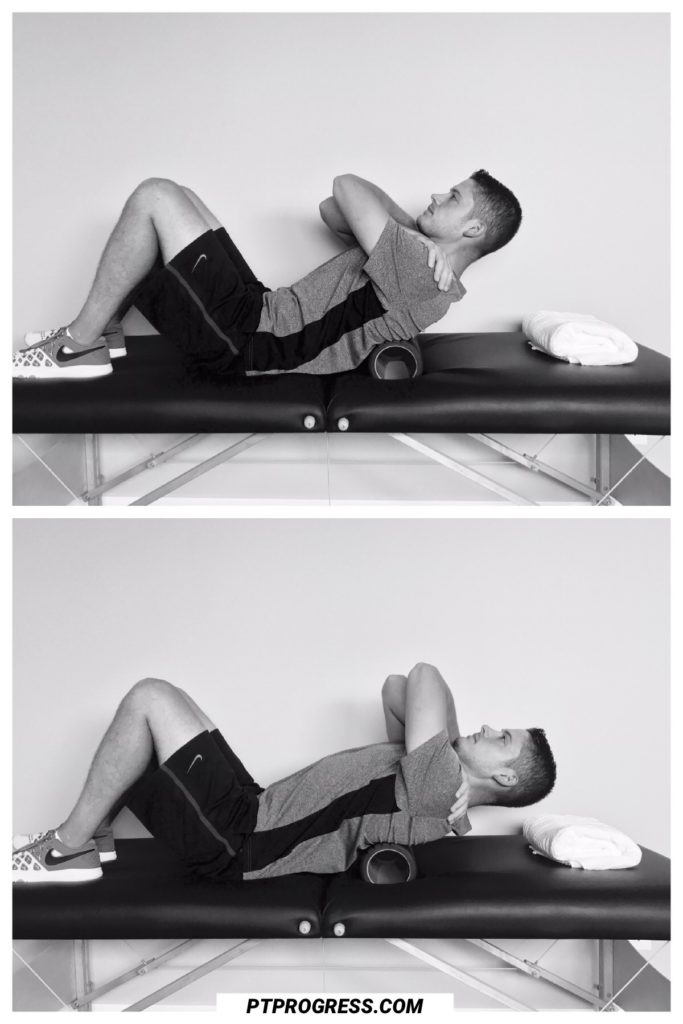 Trigger Point Release with Tennis Ball / Lacrosse Ball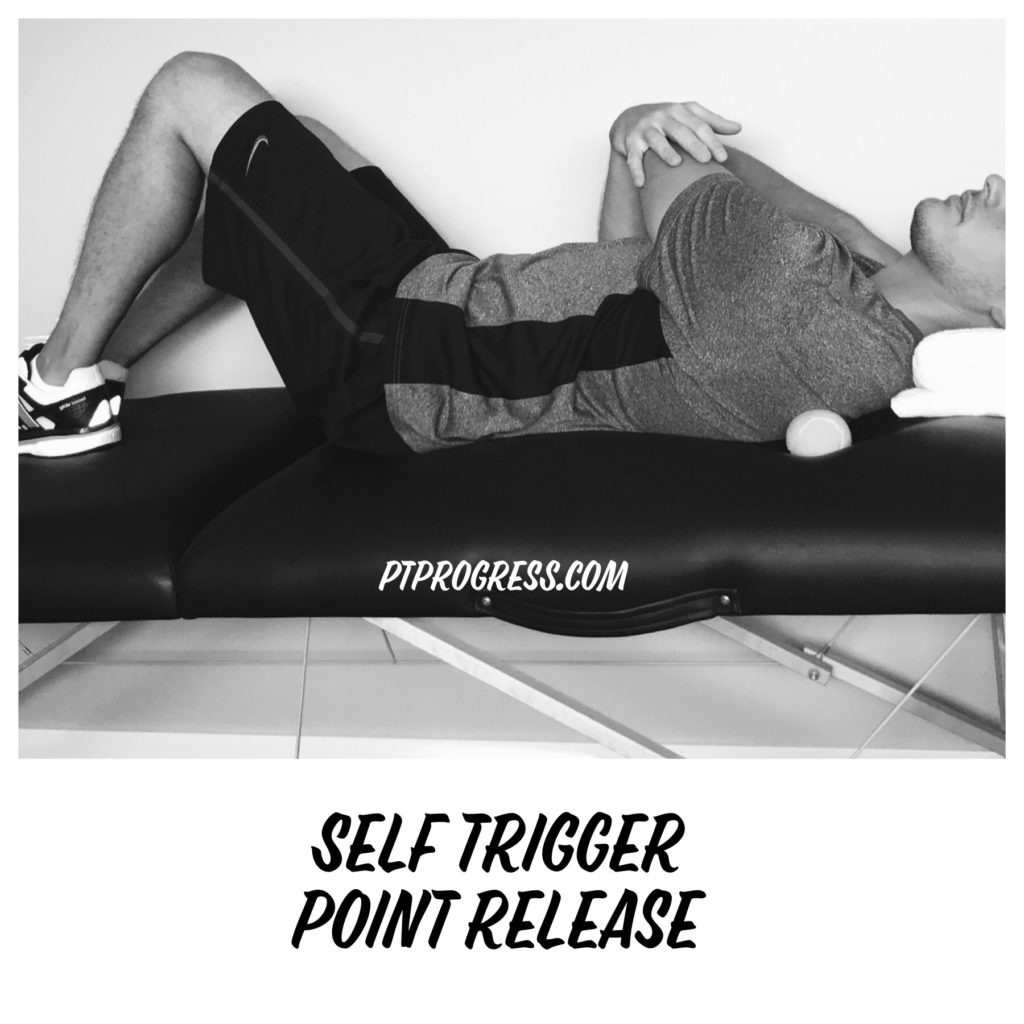 Scapular Squeezes
(No picture of this one, just squeeze your shoulder blades together like your standing up tall and putting your chest forward)
Internal / External Rotation of the Shoulder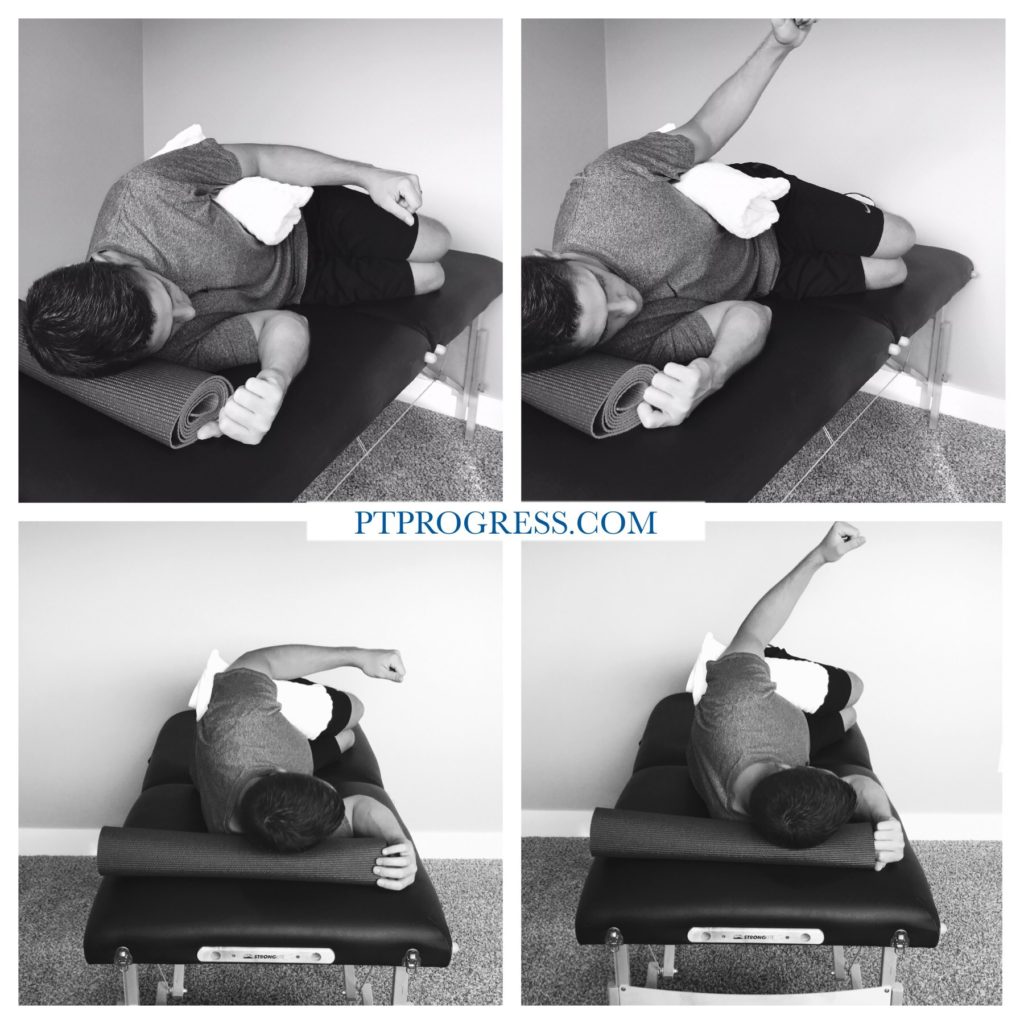 Quadruped Rocking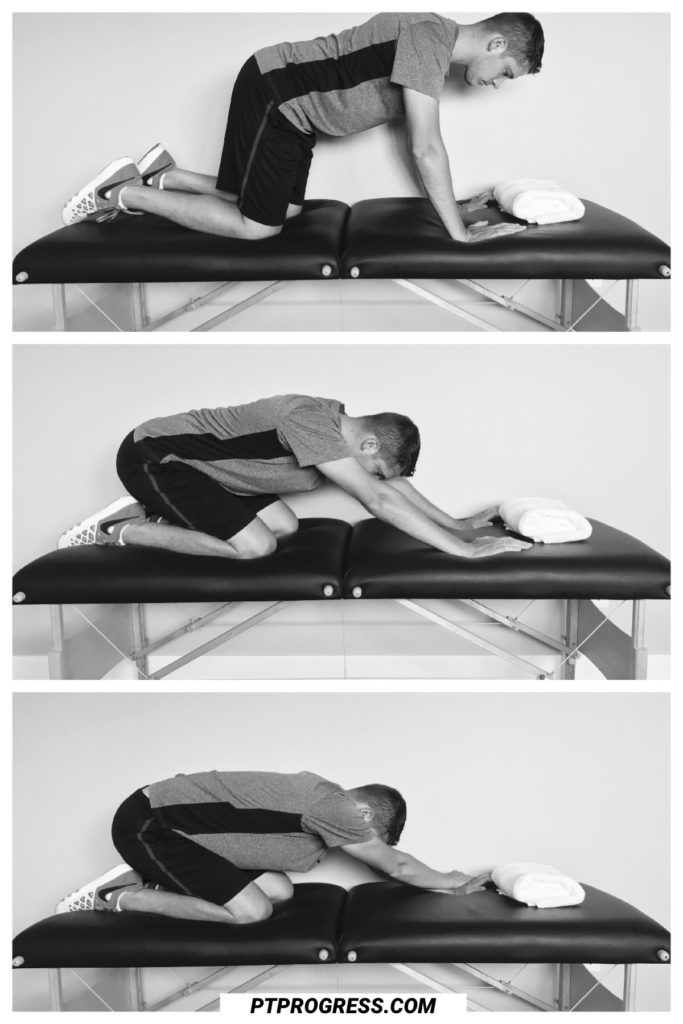 Latissimus Stretch
No picture for this – but here you can read how I stretch the latissimus muscle.
Other treatments
I'm not against taking over the counter pain meds every once in a while. But Tylenol, Aleve, and Ibuprofen didn't seem to help very much.
I did try something different, which seemed to help the pain considerably.
IcyHot Lidocaine Patch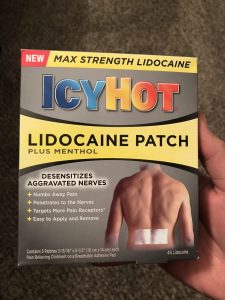 I was seriously surprised with how well the IcyHot with lidocaine patch worked for me. I was skeptical because the sharp rib pain wasn't responding at all to the other pain meds. But after an hour with the patch on, I could actually breathe without sharp pain and start to move my arm and back better.
Color me impressed. The patch seemed to actually work.
Now the patch does nothing to correct the issue – that comes with postural changes and exercises. But it helped to calm down the irritated muscles and nerves that were making me miserable.
I'll be using the patch as directed for the next week if any of the sharp, unbearable rib pain returns.
What seems to work when you have upper back or rib pain?
Always consult with your own physician or physical therapist. This article is based on my own personal experience and is not meant to diagnose or provide treatment.