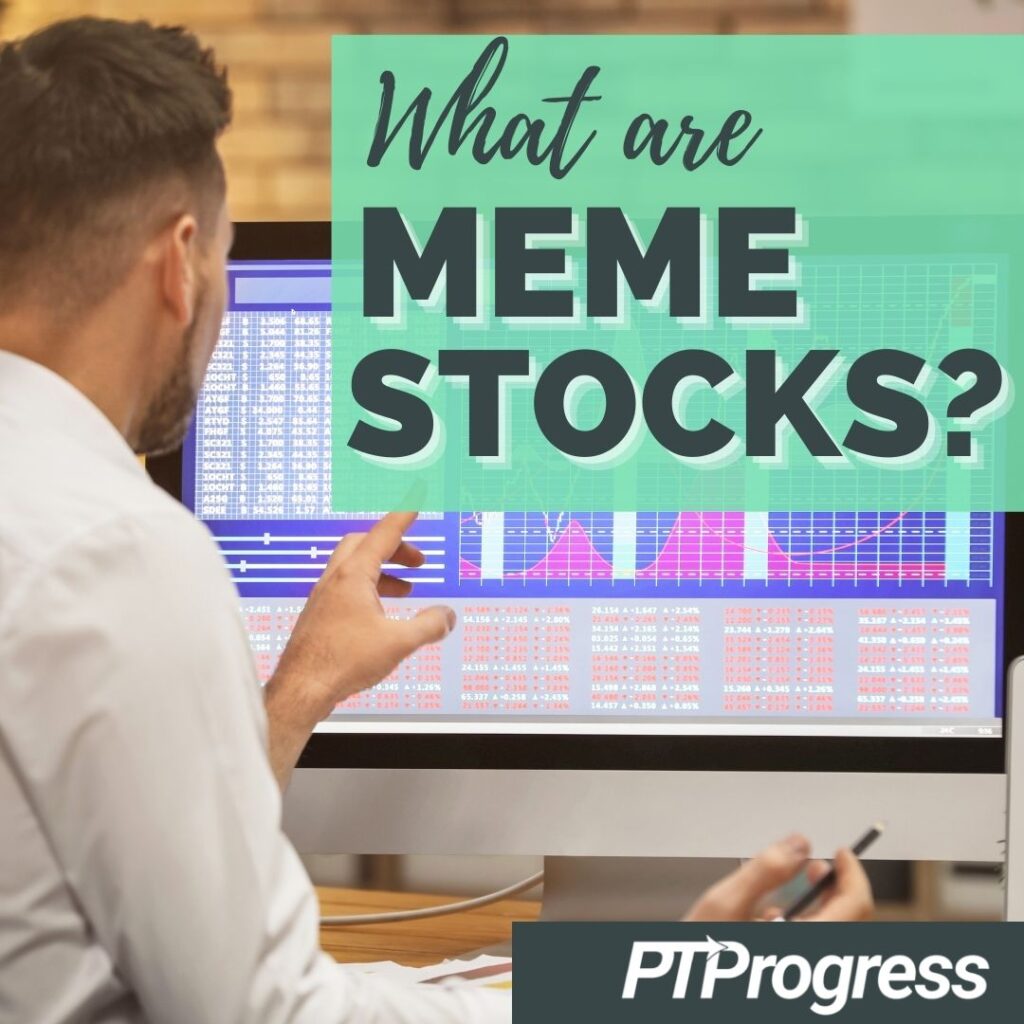 In the past year we've seen a rise in "meme stock" traders and speculation as to the next meme stock. But what exactly is a meme stock and should you invest in them at all? Let's take a look at the biggest questions surrounding the topic of meme stocks.
What is a Meme Stock?
First off, a meme stock is simply a term used to describe any stock that experiences rapid price changes due to influences on social media.
Basically a meme stock is any stock that goes viral because of social media pressure, notably hype from Reddit and Twitter.
Specifically, forums like the Wallstreet Bets group on Reddit use the platform to spread the word quickly on stocks like GameStop and AMC like we saw in early 2021.
These huge spikes in stock price aren't due to technical analysis or metrics like price to earnings ratios. Rather, the huge swings in price are driven because of the heavy trading volumes which are designed to squeeze out short sellers. This technique is called a short squeeze and is a key component behind meme stocks.
What is a Short Squeeze?
Back up, what's a short squeeze?
We saw a huge short squeeze in January 2021 with the GameStop stock (GME). Basically retail investors (the everyday person on Reddit and Twitter) went head to head with hedge funds that were shorting GameStop.
The hedge funds were betting that GameStop stock would ultimately decrease, so they 'shorted' the stock. If GameStop's price went down, the hedge funds saw profit. But if the stock price increased, the hedge funds would lose money on their bet.
And money they lost.
One hedge fund lost over 50% of their entire fund in January because they were required to purchase shares of GameStop as it rose in order to 'cover' the short positions they held. Hedge funds were forced to buy the run up, fueling the momentum even more as GameStop's price skyrocketed to the moon. The swing in price caused hedge funds to lose billions of dollars and made many millionaires out of regular investors.
AMC Meme Stock
Another meme stock, AMC, started to draw the attention of investors in January 2021 and exploded in June 2021, increasing over 2800% in just a few months.
As 2021 continues into October, the momentum behind AMC is uncertain, but it continues to hold a price nearly 1700% higher than the start of the year. The price as of October 1, 2021 is around $40 a share compared to the $2 a share at the start of the year.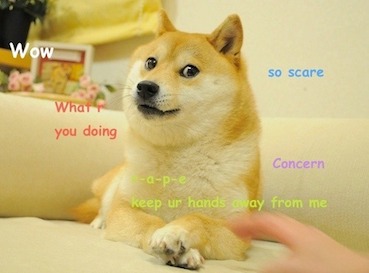 List of Meme Stocks
GameStop and AMC aren't the only securities considered in the 'meme stock' category.
Other well known companies that make the meme stock list include groups like Clover Health Investments, Robinhood, and Virgin Galactic Holdings.
Top Meme Stocks in 2021
Here's a list of the top meme stocks as of October 2021.
GameStop (GME)
AMC Entertainment Holdings Inc. (AMC)
Clover Health Investments Corporation (CLOV)
Robinhood Markets Inc. (HOOD)
Virgin Galactic Holdings Inc. (SPCE)
Bed Bath & Beyond (BBBY)
Blackberry (BB)
Nokia (NOK)
Palantir (PLTR)
Alibaba Group Holding Ltd. (BABA)
How To Buy a Meme Stock
Before you go running off to buy one of these stocks, I think it's important to answer the question first: Should I buy a meme stock?
Probably not. The fact is that most people try to jump into the meme stock game too late. The fear of missing out (FOMO) is strong with meme stocks and the potential to 2x or even 10x your money is really enticing for the average investor.
Like any speculative investment, it's important not to invest any more than you're willing to lose. If you have an extra $1,000 that you want to throw into WeBull or M1 Finance and trade meme stocks because it's fun, then fine. But if you are tempted to move half of your ROTH IRA into GameStop because it's going to the moon…that's not a smart move.
Bottom Line on Meme Stocks
Investments into meme stocks, cryptocurrencies, precious metals, and other speculative commodities are usually driven by emotion and the fear of missing out. There's nothing wrong with holding a small amount of speculative investments in your portfolio (3-5%). But realize that the nature of a meme stock is not much different than taking a bet in a casino. In both cases, you should never speculate with money that you can't afford to lose.
What are your thoughts? Are meme stocks worth your time? Would you invest in a meme stock? Let me know in the comments below.