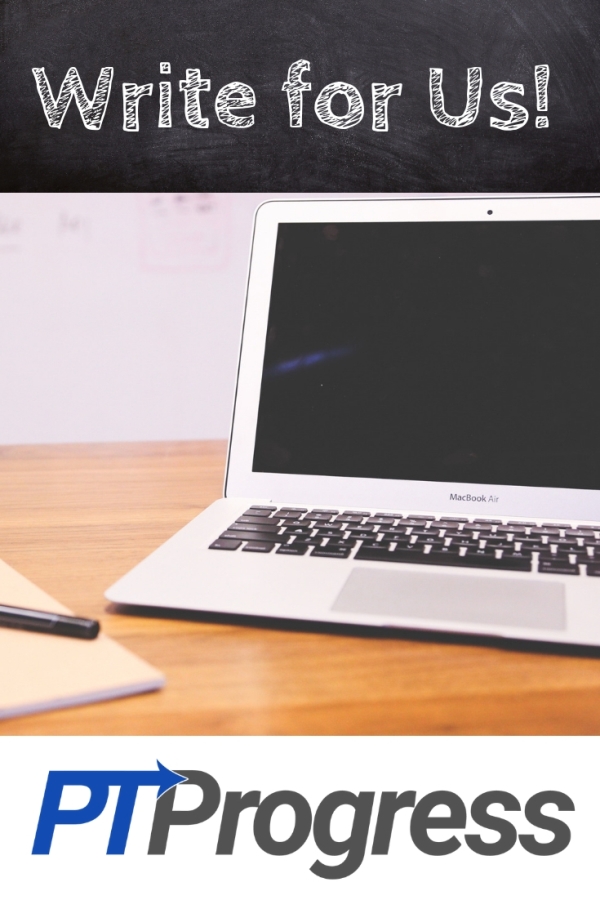 If you're interested in growing your portfolio of health related articles on a site that receives over 50,000 visitors a month, take a look at this opportunity:
PTProgress is looking for writers who have the knowledge of the healthcare industry (PTs, OTs, Nurses – and even students!) and a passion for teaching through well written articles. Some of the most sought out articles on PTProgress include topics related to: specific injury treatment ideas, career advice, clinical insights, health prevention, and even health product reviews.
Compensation: Get Paid to Write for Us
As a writer for PTProgress.com, you can expect to be paid for your well written article. All we ask is that you follow the editorial guidelines listed below.
Compensation for articles published on PTProgress is set at $60 per article. That's right – you can earn $60 for every article published on PTProgress as long as it meets the requirements listed below.
Here's How it Works
Fill out the form with your contact info and idea for an article you'd like to publish. If you don't have an article idea in mind, you can still contact us and we'll give you a few ideas on content that might resonate with you.
We'll contact you within 72 hours about your article idea and connect with you regarding the outline or draft of the article you're thinking about writing. If we do not contact you within this timeframe, your submission has been declined.
Once we receive your completed draft, our editor will review it and provide suggestions as needed.
When your article is approved, we'll publish it and pay you via PayPal!
Why Should I Write for PTProgress?
If you have an interest in writing or expanding your skillset through freelancing, this is a great opportunity!
You'll get paid!
You'll get eyes (over 50,000 readers a month)
You'll build your portfolio as a freelance writer.
What if my article isn't approved?
Sometimes an article isn't a good fit for PTProgress. We try to figure that out before you start writing. That's why it's helpful to fill out the contact form with the article idea before you start writing. As long as you meet the editorial guidelines set below, there's a high chance your article will be published on PTProgress.
Editorial Guidelines for PTProgress
Length: Articles must be 1000 – 2500 words. Our average word count per article 1200 words.
Format and Style: All articles must be clearly written in American English and should be conversational in tone. Write as though you're answering someone's questions in the clinic or composing a helpful email to a friend who is interested in learning more about a certain topic.
Visual Appeal: Breaking up the text with headings, bullet points, and short paragraphs is visually appealing. Avoid long, 5-6 sentence paragraphs. For some examples of well formatted articles, take a look at some of these posts.
Promotional Links & References: All hyperlinks must be approved by the editorial team. It's ok to include links to a supporting article or blog post, but these links cannot be sponsored or paid links. Your article will not be approved if it includes this type of link. You may use references within your article; listing the citations at the bottom in AMA style is encouraged.
Other Guidelines to Follow:
No plagiarism – Original content should be submitted and means that your article cannot be used for any other website or publication without the consent of PTProgress.
You may include this article in your portfolio of written material, but PTProgress owns the rights of publishing once compensation is made for the article.
Bio: You should include a 1-3 sentence bio with your article for author attribution.
Images: You may include recommended images for your article with your submission, however, the featured image will be designed by our internal design team.
Write For Us!
Use the contact form below to submit an article idea and to join the team of writers at PTProgress! We're looking forward to hearing from you!