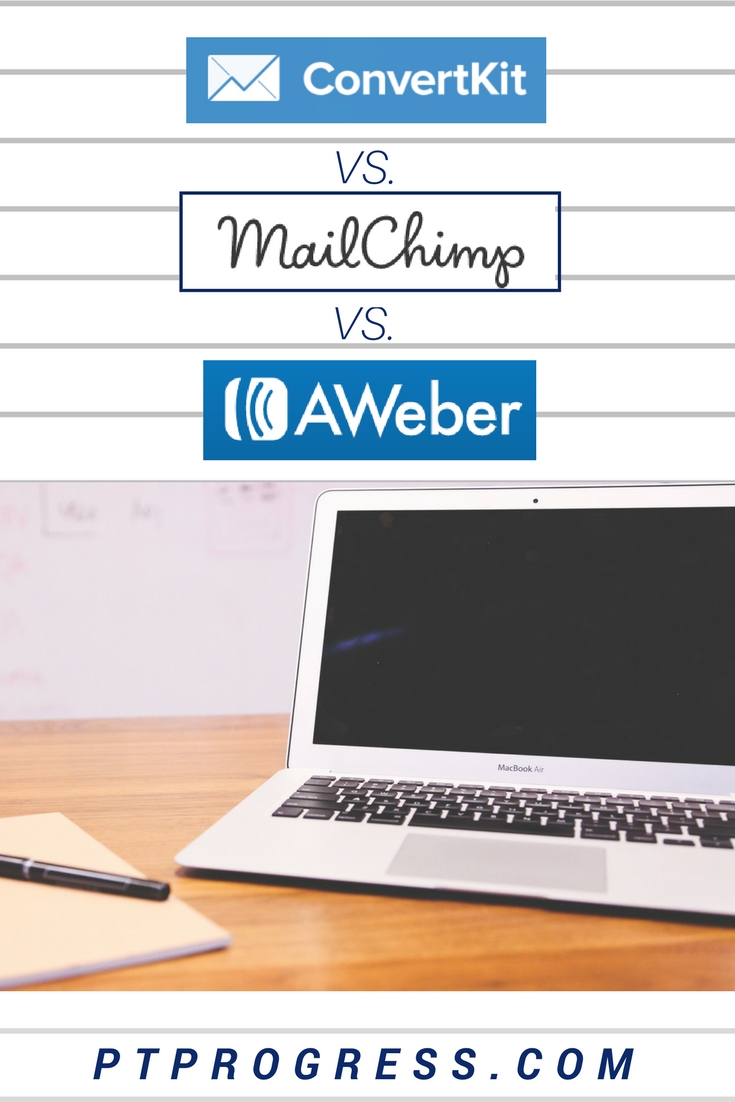 Last year I decided to ConvertKit as my primary email marketing service and I've been very happy with the decision.
If you're deciding between email marketing services, my goal with this ConvertKit review is to highlight the features I love as well as a few that could be better.
Right now,ConvertKit is offering a 14-day free trial, so you can see all the features for yourself before committing to a monthly subscription.
I'm not here to convince you that you need a email marketing service like ConvertKit , Aweber, or Mailchimp.
I trust you've already decided that you need one (or need a better one!)
So let's dive in to see how I use ConvertKit in my blogging business as well as how I've used it for a physical business (a Physical Therapy clinic).
ConvertKit Email Marketing Review: How I Use ConvertKit
1. Customized Lists + Extra Segmentation = Amazing.
Within my blog I have multiple 'customer' lists and ConvertKit makes it very easy to segment these lists and to automate email sequences to these subscribers.
I can easily create a form to segment my visitors and further categorize them with tags.
A new feature that will be super valuable is the ability to segment a user directly from the form.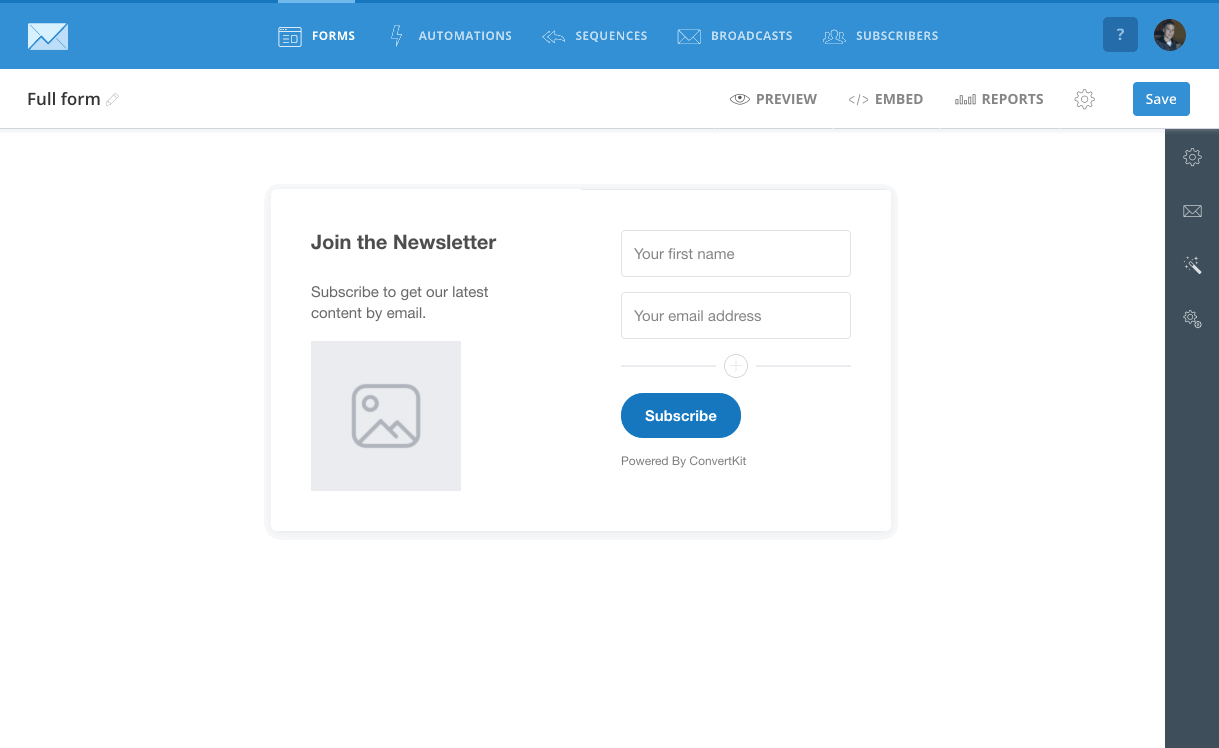 So not only can I target a specific group, I can further segment them based on a specific dropdown that I create.
For example, I provide a lot of content for Physical Therapists (PT). It would be helpful to have the same form with the same download, but to know if the person is a PT student or an actual PT.
ConvertKit made this an option, which helps reduce redundancy and also gives me the ability to send custom messages based on the specific categories within my list.
2. Simple Design and Easy Customization
One of the things I absolutely cannot stand with some email marketing platforms is the difficulty in customizing the forms.
As you can see in the GIF below, the ability to customize any aspect of the form in ConvertKit is a simple task that takes seconds to change. (Thank you ConvertKit for giving me my time back!)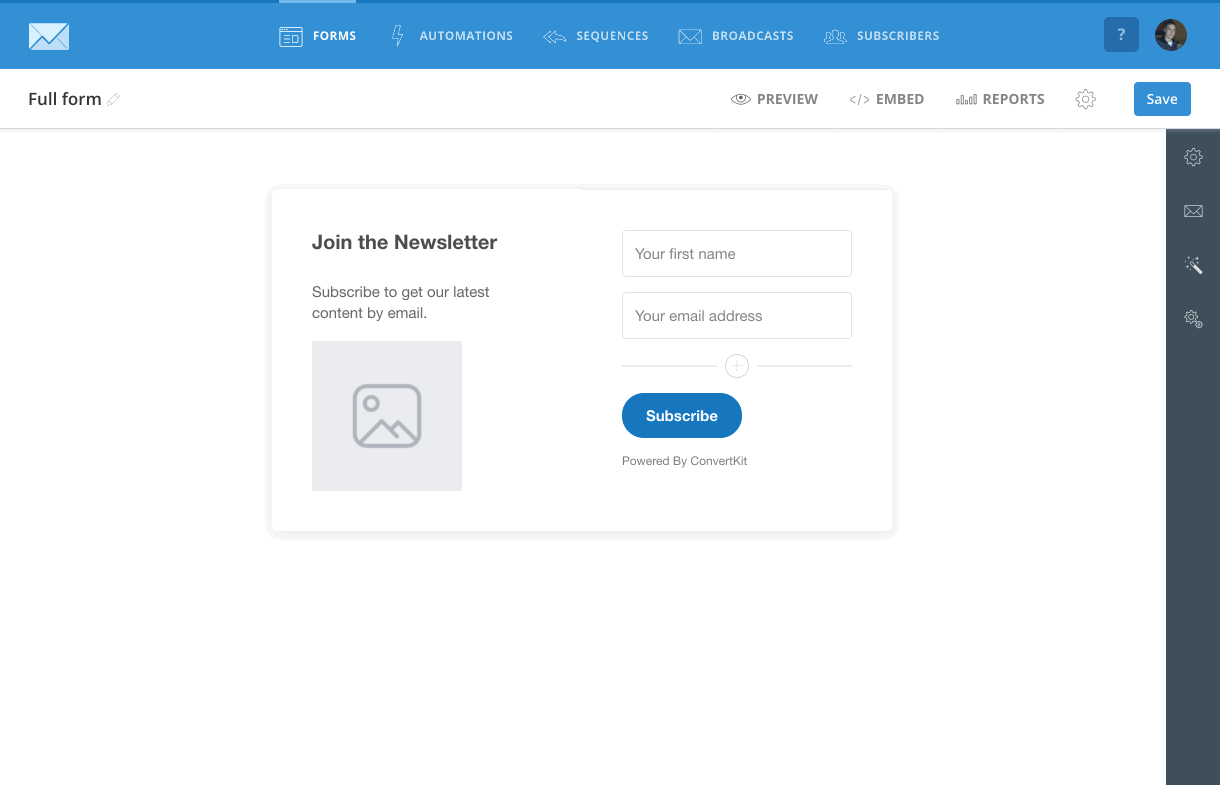 It may not seem like a big deal, but I don't want to spend extra time messing around with CSS just to change the color on the form's subscribe button.
3. Easy Reporting and Intuitive Data
If you manage the email marketing for your business, you'll understand what I mean when I talk about the painful process of generating reports that people actually understand.
That's why I really love this new feature in ConvertKit. You can pull up your business insights and filter them by specific tags or segments to highlight the growth of your list.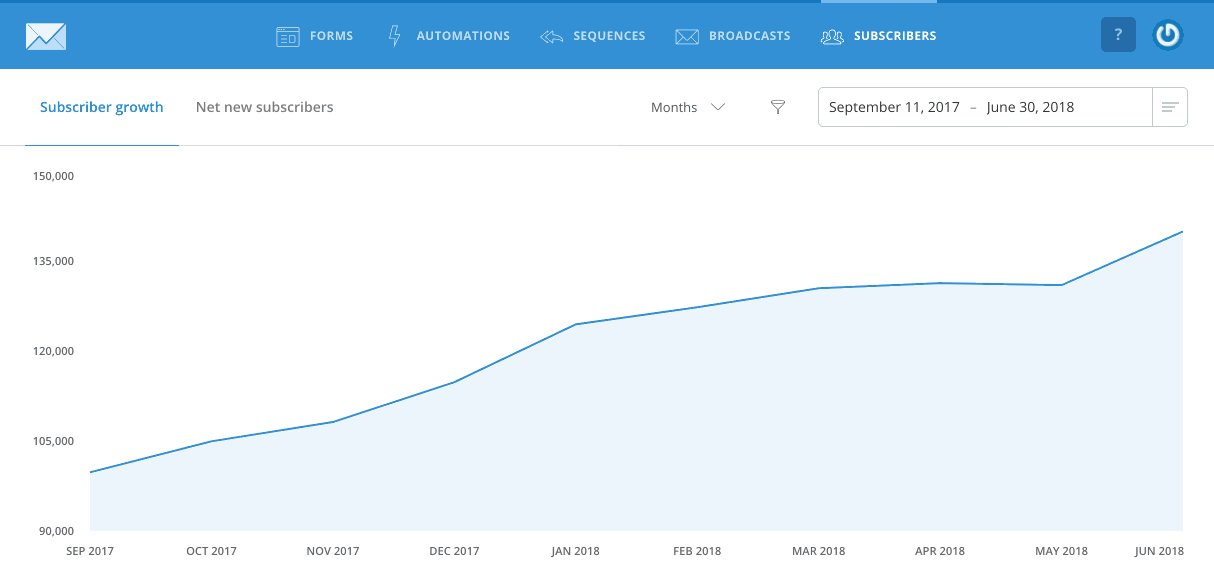 There's also a very handy feature that gives you a snapshot of your net new subscribers. This shows you how many subscribers joined and left your list on any given day.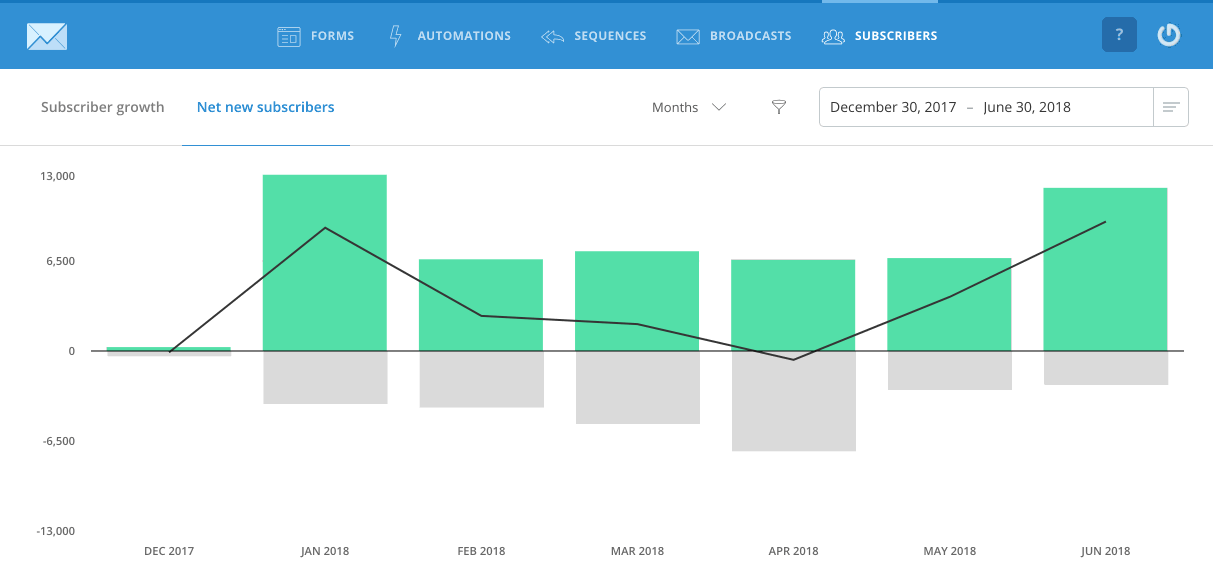 4. New Intuitive Editor is Coming
Ok, so I'm probably most excited about this feature. The old ConvertKit interface for editing your content was pretty good. There were a few kinks in terms of editing the images/videos, but it wasn't difficult to navigate.
I'm really excited about the new ConvertKit editor. From the GIF below, you can see how easy it is to customize your text, add videos, and make subtle changes that will draw a higher click through rate on your videos. (Before this change I had to literally make images with a 'play' button on them to help draw people to click on a video. Now it will all be integrated – yay!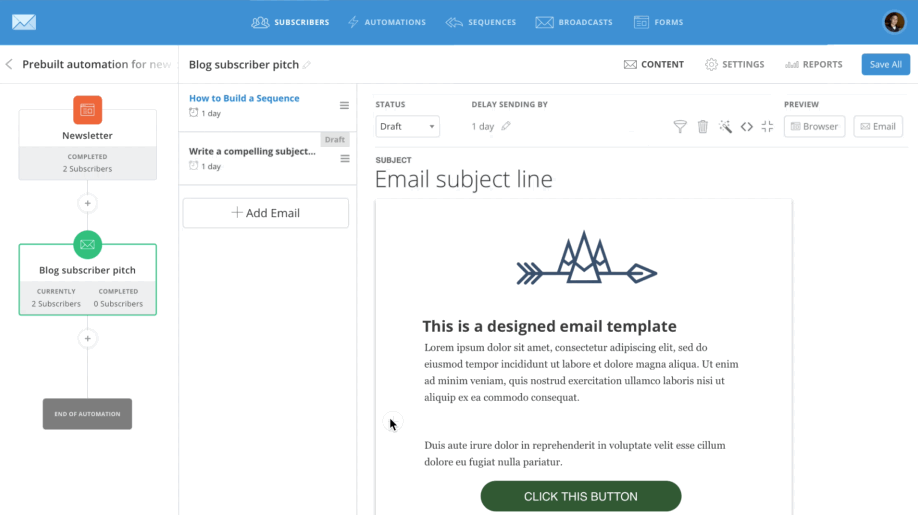 ConvertKit Review Summary:
What I Like About ConvertKit
Easy to Manage Forms, Sequences, and Automations
The Advanced Segmentation and Tagging Features
Great Customer Service
Simple to Use Interface – Really Nice for Beginners!
What I Dislike About ConvertKit
It's not cheap – Starts at $29, but it's actually pretty affordable
No free version – but there is a free 14 day trial.
No newsletter features. I personally don't like "newsletters" because….well when was the last time you read a 'newsletter.' However some people really want the option to send a newsletter designed email.
Favorite Features of ConvertKit
One of my favorite features of ConvertKit is the ability to target people who perform certain actions with an email (click a link, open or not open, click on an image/video, etc).
For example, if you have a large list of subscribers and want to segment them into different categories, you can send an email to the list and ask them to click on a link that best describes them. ConvertKit automatically segments these subscribers into new pathways that you can use to send specific material based on your business model.
*** With the new forms, I can now segment these customers as soon as they join my list!
Let's think about how a Physical Therapy clinic might use ConvertKit:
The PT clinic offers a valuable download on their website for people who suffer from back pain.
A visitor 'opts-in' for the low back pain guide and is placed on the PT Clinic's email list.
A short series of emails can be sent to the potential patient, leading them to take action: click to call for a consult with the Physical Therapist.
Your clinic can segment the list based on action items taken. Maybe targeting those who click on links, but never click 'contact us'. Further emails can be sent based on this type of targeting.
When the client schedules an evaluation at the clinic, they can be segmented into a separate 'active patient' tag where an entirely new sequence of emails may begin.
For new customers / therapy patients, I've recommended setting up a few automated emails as shown below:
Welcome Email (Thank you and what to expect from us)
How to maximize your Physical Therapy Experience (goal to reduce no show / cancel rate)
Educate about other services we provide (not just back pain)
Tools and resources I recommend for Home
Do you know anyone who needs PT? (Don't be afraid to ask for a referral)
Decide and Get Started
Whether your business is 100% online or 100% in-person (like a PT clinic), you should be communicating with your clients in a structured way.
Having automations through ConvertKit makes it simple to direct potential customers into targeted segments that ultimately lead them to become a paying customer.
I really like the simplicity of ConvertKit and recommend it for my clients who manage their own brick and mortar business.
If you have a business or see the value in collecting emails (which I hope you do!), you should check out ConvertKit . There's a free 14-day trial, so if you absolutely hate it, you can cancel it.
ConvertKit Coupon or Discounts?
As of now, the only ConvertKit coupon is the 14 day free trial. At $29 a month to start, it basically a $14 coupon. Historically there weren't ConvertKit coupons and currently I have not seen any ConvertKit discounts or coupons. If I hear of any, I'll be sure to update this review!
What are you looking for in an email marketing service?