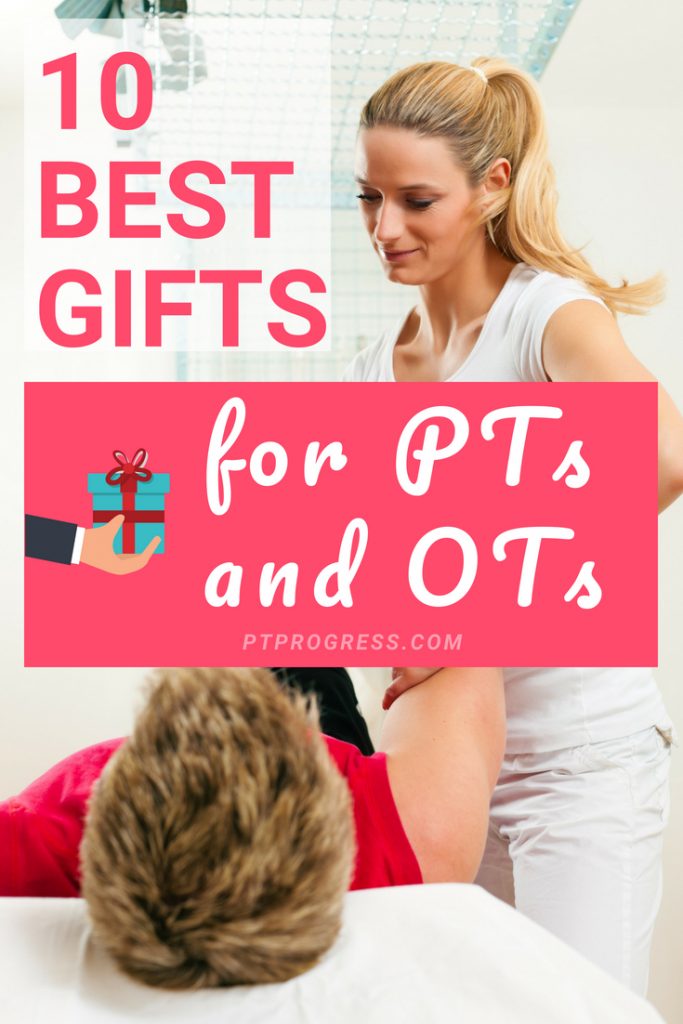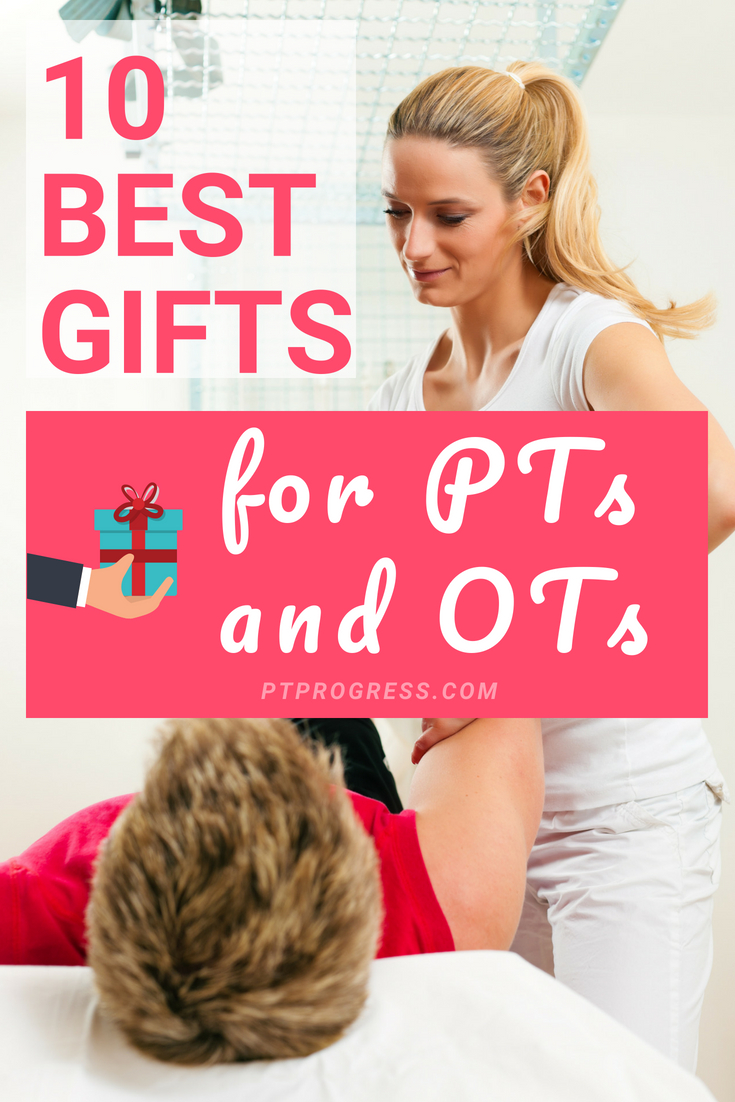 You're about to complete therapy and you are wondering what are the most appropriate gifts for therapists. What are the best gifts for Physical Therapists? How about selecting a good Occupational Therapy gift?
Your PT or OT appreciates knowing that you care enough to think about giving them a gift. While providing a physical gift isn't necessary, it may be something that you really want to do for your therapist.
Thank You Gifts for Therapists
If you want to give a thank you gift to your PT or OT, consider these Physical Therapy and Occupational Therapy gift ideas.
1. Write out a thank you card.
Simply receiving a thank you card can go a long way in showing your appreciation for the care you received from your PT pr OT.

2. Write your doctor a thank you card.
One of the best compliments you can give your therapist is to tell your physician how much you enjoyed the care you received from them. A quick note to your doctor will mean a lot to your therapist.
3. Write a positive review on Google or Facebook
Providing an honest review that highlights the great care you received can be a fantastic gift.
4. Refer a friend or family member.
Let you PT or OT know that you want to refer your friends and family to them and be sure to ask for a few cards. This will mean a lot to your therapist as it shows them how much you appreciated the care you received.

Physical & Occupational Therapy Gifts Under $20
If you really want to bring a physical gift, consider these smaller, but meaningful items. Just know that some therapists may not be comfortable receiving gifts as they don't want it to somehow influence your treatment (as though it might elicit preferential treatment). If you decide to provide a physical gift, it would be best to provide them with the gift on your last appointment day.
(I didn't include this t-shirt in the list, but thought I'd add a picture here. Most shirts are a little cheesy, but this one was kind of funny.)

5. Bring coffee or breakfast.
6. Have a sandwich delivered for lunch.
7. Bring a small arrangement of flowers or succulents.
8. Bring in a fun snack for the entire clinic (store bought veggie or fruit trays are always nice)
9. Bring in a gift for their pets (if they have one).
10. Small gift card ($20 or less) to Starbucks or Amazon.
What Not to Give To Your Therapist
1. Money – Cold hard cash.
While it may not be illegal to extend a monetary gift to your therapist, it may put your PT or OT in an awkward situation.
2. Alcohol
In some clinics, alcohol may not be allowed on site, so this might not be the one of best gifts for therapists to receive.
3. Family Heirlooms
Your may have the best intention when giving your therapist a personal item or family heirloom, but it may not be the best gift for your therapist. Keep family heirlooms in the family in order to avoid a potentially awkward situation for you and the therapist who may not feel comfortable accepting such a gift.
Christmas Gifts for Physical Therapists
If someone in your family is a Physical Therapist and you're looking for a Christmas gift idea, look no further! Here are some of the best Christmas gifts for Physical Therapists, as recommended by a PT 😉
Your therapist is most likely an active person, so a nice pair of headphones will be a great gift that's under $30!

Many PTs work in a home health setting, driving 50 to 100+ miles a day. Giving an audiobook or a subscription to Audible will make that drive so much easier.

If your therapist enjoys golf, you can bet they'll enjoy a box of high quality golf balls. Throw a sleeve of golf balls in their stocking this year and maybe a few lessons if their golf game is anything like mine…

This is a must have for the PT who is sporting around an Apple Watch. You'll be a hit and your PT will love having an extra charger in the clinic, car or at home.

Ok, one more thing for the Apple Watch. A nice leather strap is a great add on feature that will dress up any watch and won't break the bank. Some straps are just $10 to $15, a great price for a very nice stocking stuffer!

Does your PT like coffee? What about water, do they drink water? 🙂 The Yeti tumbler will run about $30, but another great mug is the RTIC tumbler, which is just under $20. Take your pick – both are great gifts that will your PT will love.

The echo is one of those gifts that are great to get even if you already have a smart speaker. It's actually really nice to get a second smart speaker that you can put into another room, which makes the Echo a great gift that fits in your budget since it's just under $50.

Hard to go wrong with coffee or chocolate. If you go this route, make sure it's packaged and shareable (avoid a giant slab of chocolate or novelty giant chocolate bar). A festive box like this will do:

9. Massage Gift Certificate
Being a PT can be a stressful and tiring job. It's not uncommon to wake up sore and to experience our own aches and pains from performing treatments for our own patients. A gift certificate to receive a massage is one of the ultimate thank you gifts and an excellent holiday gift for a physical therapist!
Buying a gift for a traveling PT? As someone who loves to travel, I enjoy a great travel bag that is both functional and stylish. A bag like this should go over very well as a gift this year.


Do you have any recommendations for Physical or Occupational Therapy gift ideas?