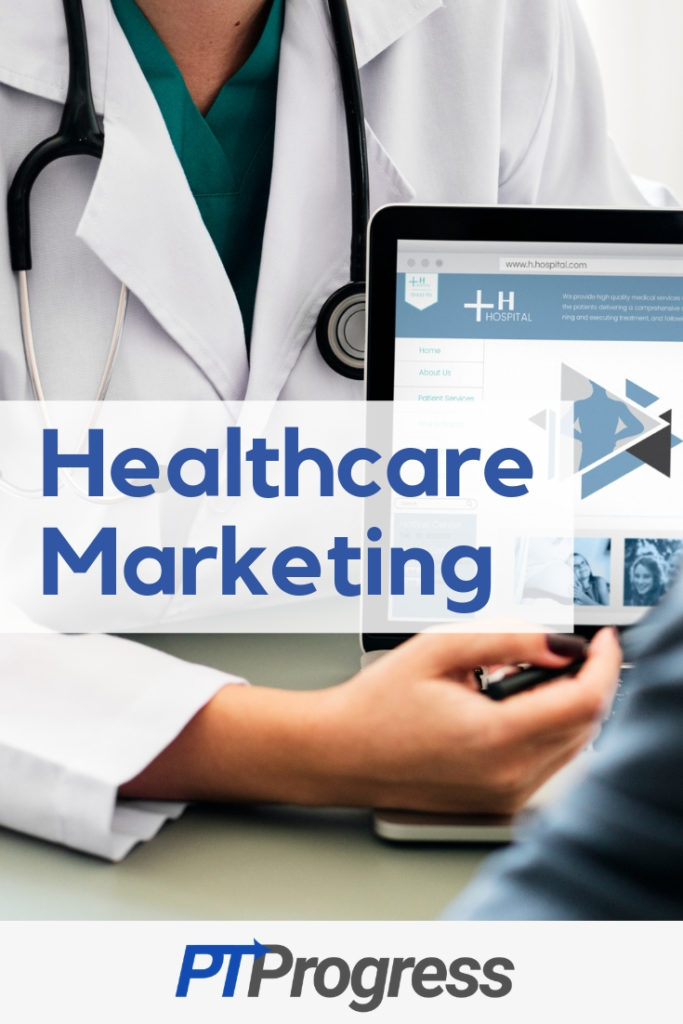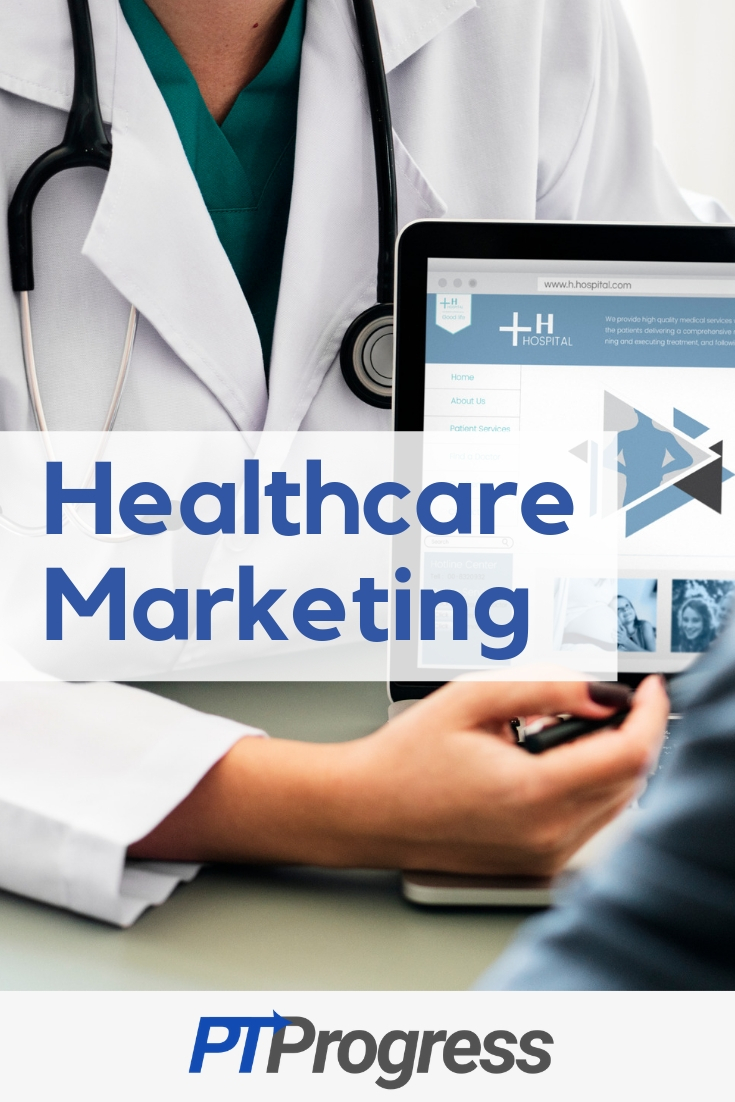 People won't remember exactly what you did in the clinic nearly as much as how you made them feel about being there. How you connected with them. How you listened to them and challenged them. This is the very basis of healthcare marketing.
A good Physical Therapist, for example, doesn't rely on cookie cutter exercises for every person who walks into the clinic.
So why are we trying to do the same cookie cutter marketing tactics over and over for our own clinics?
Healthcare marketing isn't about creating a new brand campaign or creating new flyers for the clinic.
It's about serving our patients and learning how our interaction with them is the strongest marketing message we can send.
It's time to stop saying "I'm not good at marketing"
Everyone from the front desk staff to the clinicians on the ground level is acting as the marketing and sales representative for your clinic every day.
Once you realize you don't need to focus on making another flyer, brochure, or creating another newsletter, you can focus on doing what matters.
It's time we look at healthcare marketing in a new way.
Healthcare Marketing Defined
Healthcare marketing starts and ends with serving the patient.
Once someone learns about us and likes the idea of what we can do for them, we get the opportunity to serve them by earning their trust.
How do our patients or clients trust us?
Trust us with their time, energy, attention.
Weaknesses, vulnerabilities, shortcomings
They trust our ability to help them reach their goals.
Notice I didn't say they trusted us because of our signage, color scheme, or the ads you're running online.
They'll trust you because of your empathy and your attitude of service.
When we approach every interaction with a mindset of empathy and service, we do more marketing than 100 google ads could ever do.
Before you spend any more time or energy trying to design 'marketing strategies' I want to challenge you to list out the ways your clients trust you.
When you approach your strategy from here, you can start to empathize with them and begin to meet their needs with an attitude of service.
What Does The Patient Need?
For some that need is a feeling of belonging, being listened to, peace of mind, less fear, less pain.
For example, people don't want Physical Therapy. They want the way it will make them feel. To feel empowered, valued, listened to, confident, stable, and strong.
These desires will be different for everyone – and that's the point.
Healthcare marketing is rooted in our ability to understand what drives the needs of our customers. Until we start thinking this way, we'll simply continue dishing out cookie cutter ads and promotions and pretend we're marketing like an expert.
But before we can figure out those needs, we need to define our target.
Who's your target market?
Let's think about how a Physical Therapist might answer this question.
If you haven't identified your true customer, you might be tempted to default to the answer: "well everyone is" or "we can treat anyone who walks into our clinic."
Here's the problem: if we don't know exactly who we're reaching, how can we expect to know what solutions we need to bring to meet our customer's needs and wants?
How do we expect to change them or their situation?
Who exactly are we reaching?
Everything to Everyone
Who are we fooling? You can't expect to be everything to everyone, so stop trying to. Don't lose your focus to serve others by chasing a fad or seeking out the latest marketing strategies. Stop chasing instagram followers, YouTube subscribers, or facebook fans.
Start with a story worth telling among a small group of individuals who make up your smallest viable market.
Because you realize that you can't change everyone.
You can't serve everyone.
But you can ask "Who is this for?" and then serve them an undying persistence and empathy that matches the story you want others to know.
Your patients are already creating a story about you.
About your clinic.
About your services.
About your front desk.
About your therapists.
It doesn't matter what you say you do – it matters what others say about what you do. The span of your reach and your impact can be seen within the stories that form about the service you provide.
Your Smallest Viable Market
It's not about reaching out to everyone. It's about reaching the people who have the needs you can meet. The right people. Your smallest viable market as Seth Godin says.
We have to identify the smallest viable market. This isn't just your customer. These are your raving fans. The ones who will share their story with friends, family, and neighbors.
You can only delight or serve so many people a day. If you're a PT, Dentist, Chiropractor, or Family Physician, you only have so many appointment slots available in your day.
Your goal is not to get your product or service into the hands of the masses.
Identify what your target customers believe in, what they want, and make a promise that your product or service will help them reach those goals.
That's it. It starts with identifying the group of people who you want to serve, learning what their needs are, and delivering on a promise that is focused on helping them reach their goals.
Avoid the temptation to fill your day with people who don't have the needs that you can meet.
Stop defending what you're already doing by repackaging your message to meet your need instead of your customer's needs.
Identifying Your Target Customer
Finding the right clients or customers starts by identifying what they need, value, or want. It's really not about you.
You don't start with the idea that "we are Physical Therapists and provide rehab services to everyone and anyone, anywhere."
We start with our target client in mind.
For example, my ideal client is a busy executive who is tired of the nagging hip or back pain she's having but doesn't have the time to go to Physical Therapy.
She wants accountability, convenience, and results so she can return to her exercise routine that includes running and weight training 3x a week.
In a sea of brick and mortar clinics, my services stand out because they're right for her. My work as a mobile Physical Therapist means that I can meet her needs for convenience while providing accountability through skilled training sessions wherever she is.
The competition doesn't matter because she's not interested in the status quo of driving 20 minutes to a standard clinic.
That's why it's so important that we first identify the audience we want to serve. Then we learn what's important to them. And finally, build something for that audience or adapt your services to their needs.
So stand for something. Plant your flag. Identify your customer:
The older adult who is active but has balance issues
Busy professionals who are recovering after joint replacements
Pregnant mothers who are suffering from back pain
Musicians or Dancers who are having trouble performing at their highest level
Once we've identified the target customer, we can learn how to serve them. This is how you build a connection. This is the new definition of healthcare marketing.