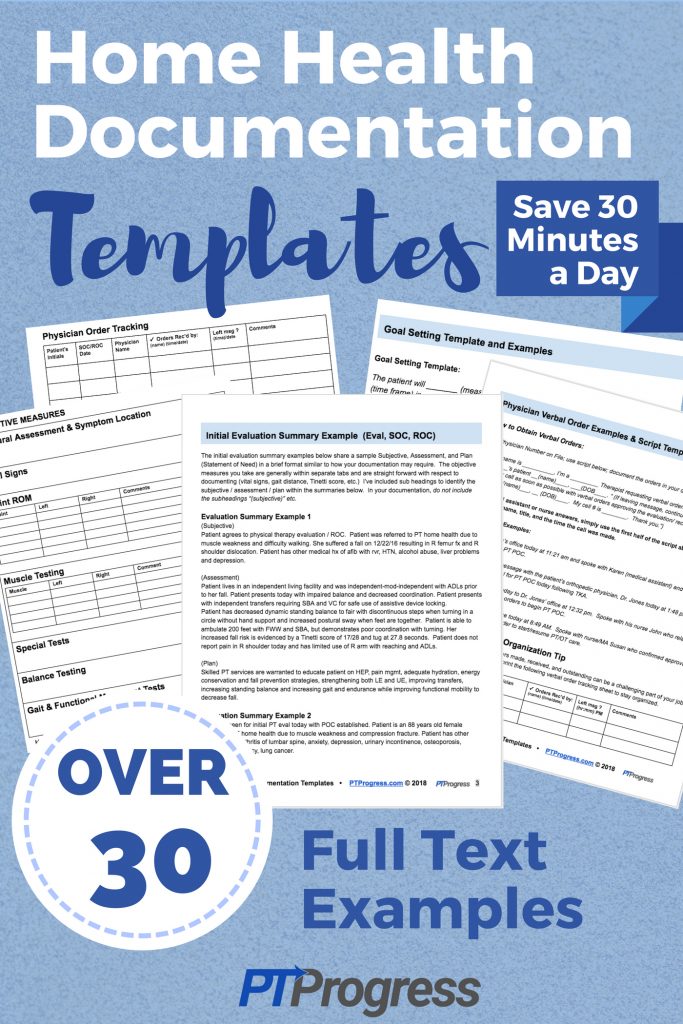 When I started working as a home health Physical Therapist, I looked everywhere for home health documentation examples.
I entered the world of home health from an outpatient clinic, so finding efficient ways to document in the home health setting was difficult at first.
When I figured out the basic outline of a good home health eval, daily note progress note and discharge, I decreased my documentation time by 50%.
It saved me at least an hour each day, which is a big deal when you're paid per visit.
I streamlined my notes similar to how a physician would use a 'dot phrase' or auto text for standard procedures and notes. My templates would include distinct areas that allowed for specific details on the patient but prompted me for the key points that I might not have thought to write about.

Download the Home Health Documentation Templates
If you're a new home health therapist, this guide will save you time and headache as you can actually spend more time focusing on the patient's needs and treatment.
If you are a veteran home health therapist, this guide can give you fresh ideas on ways to efficiently document your treatments.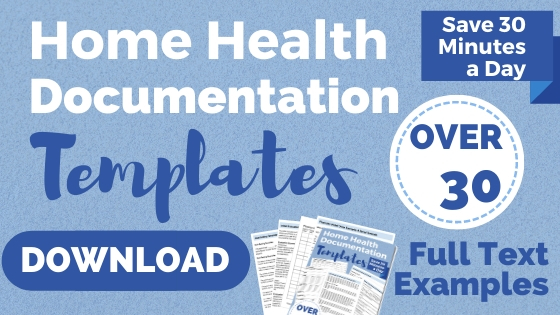 Initial Evaluation Summary Example

Physician Verbal Order Examples and Script Template

Objective Measurement Handout

Daily Note Assessment & Documentation of Treatment

Progress Note Statements on Goals

Discharge Summary Examples

Goal Setting Template and Examples
The goal setting examples are enough to save you at least 5 minutes per patient. With 6 patients a day, that saves you 30 minutes each day.
What is your time worth in the evening? Personally, I would have paid over $100 to someone for their documentation templates if it would save me over 3 hours a week in documentation headaches! 🙂
Start your home health career off right with the first and only documentation guide available online. Written by a therapist, for therapists.