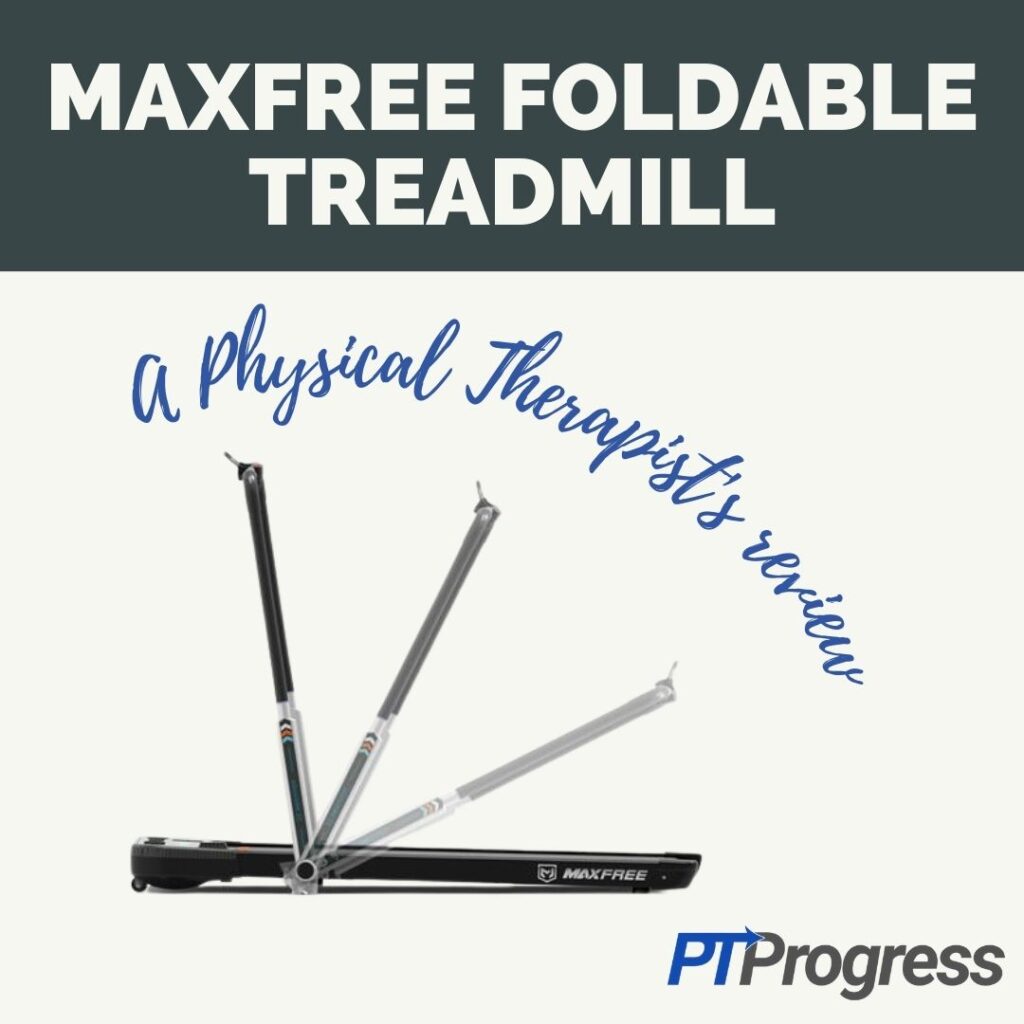 If you've got the standing desk lifestyle going but want to incorporate more movement into your workday, check out this review of the Maxfree foldable treadmill. Compact enough to fit under your desk yet capable of walking and running speeds, this treadmill makes an active lifestyle an affordable lifestyle.
Avoiding the Sedentary Lifestyle
You've probably heard that sitting is the new smoking. Though it's relaxing and sometimes unavoidable, sitting too long can adversely affect your metabolic health.
We sit for many daily activities: commuting by car, eating meals, watching tv or reading a book. But if you work at a computer, you might find yourself sitting all day, every day. A lifestyle of sedentary activities is really the "new smoking," and a flexible work setup can help you kick the habit.
From Sitting to Standing to Walking
Standing desks have become tremendously popular in recent years, with good reason. Varying your working posture throughout the day (from sitting to standing, for instance) will increase your energy, improve your posture, and promote better overall health.
But you can take these benefits a literal step further by incorporating some movement to your workday. You might not be able to leave your screen to go for a walk, but with an under-desk treadmill, you can stroll your way through meetings or boost your creativity with a quick jog. Working at a desk needn't disqualify you from getting in 10,000 steps each day.
With standing desks so ubiquitous, it's easy to set up a workstation that incorporates both postural flexibility and light cardio.
What's not so easy is finding a good quality setup that doesn't break the bank.
Introducing: The MaxFree Treadmill
A little bit ago, Maxfree sent me one of their treadmills to review (but they did not pay me to review it!). Everything I've written here is based on my honest and professional opinion as a physical therapist.

This treadmill retails on Amazon for just over $300, but you can get it for $279 with my $30 coupon.
But besides the cheap price, I have plenty to say about this treadmill. First I'll cover the features and setup before discussing some pros and cons. By the end of this post, you'll have my full review from a physical therapist's perspective.
No products found.
My Video Review of the Max Free Treadmill
Maxfree Treadmill Features and Overview
Size
The Maxfree treadmill is 54.8" long, 26.6" wide and 4" tall when completely folded.
With these dimensions, the unit is designed to fit discreetly under your bed or in a closet. That's great news if you'd rather not permanently sacrifice office space to accommodate a piece of exercise equipment.
So whether it's a couch or a cubby, as long as you have 4" of clearance, the treadmill will fit with no issue. That's better than the 5-6 inch clearance I've seen on other standing desk treadmills.
The width of the walking space is 17", which is wider than comparable units and sufficient for walking or running. The deck length is 40" long, enough to comfortably accommodate the average stride length of people 5ft–6'6ft tall.
Collapsible
Most treadmills include a railing or ledge from which to control speeds. On the Maxfree treadmill, you can adjust the settings using the buttons on the control bar. However, this bar is collapsible so that you can easily tuck the treadmill under your desk or fold it up for storage.
With the treadmill collapsed, you'll adjust the speed using a remote or the buttons on the side of the machine.
Portability
You can easily roll and maneuver the treadmill thanks to two front wheels. Weighing just 60 pounds, this treadmill is lighter than most, but you may still need help carrying it up or down the stairs to reach your office.
Power and Settings
Powered by a 2.25 horsepower quiet motor, the Maxfree treadmill is capable of speeds from 0.6 mph to 6 mph. You can quickly adjust from 3mph to 6mph using the presets on the control bar.
Another feature I liked is the handy phone holder, which includes a bluetooth connection so that you can play music through the integrated speaker.
Setup and Use
Setup is really easy out of the box. Just make sure you turn on the power switch at the top and flip the safety switch in the correct position. If you need an emergency stop, hit the stop button, and the magnetic safety switch will quickly turn off the machine.
The desk I use has a crossbar at the base, which would ordinarily limit how far under the desk I could place a treadmill. But because of its minimal design, the Maxfree treadmill fits perfectly underneath, allowing me to access my laptop without straining or reaching.
At 6 feet tall, I usually set my standing desk to 42" high. The treadmill added just 4" to my height, an easy adjustment for my desk. In fact, I can use the treadmill with the arm fully extended or collapsed. But I prefer to collapse the arm and use the remote to control the treadmill.
For a taller person like myself, I was initially concerned about my stride length. But with a 40" long deck, I had no problem staying on this machine. If you're over 6'6" tall, you may run into an issue with your stride length, depending on how you use the treadmill. But overall, I think the design works great for people who are 5' tall up to 6'6" tall.
Pros and Cons of the Maxfree Treadmill
Like any treadmill, this unit has both pros and cons. We'll start with the pros.
Maxfree Treadmill: Pros
1. Compact
Not only does this unit have a small footprint to fit tight spaces, but it stows away nicely under any bed or couch with 4" of clearance.
2. Easy to use
Another positive feature of the MaxFree treadmill is how easy it is to use. Whether you use it as a standalone treadmill or a standing desk treadmill, you'll find it easy to control and comfortable to walk on.
3. Cheap
Finally, the price is absolutely a positive feature of this treadmill. The coupon brings the cost down to just $279, so you can have a great standing desk treadmill setup at a very reasonable price. For those of us who work behind a computer all day but want to burn a few hundred calories (without burning through a budget!), this is a great option.
Maxfree Treadmill: Cons
Now for some cons, or things I'd change about the unit.
1. Awkward to move
Despite its portability, the unit was missing some handle cutouts. That would have made it much easier to grab and move. As it is, I found that lifting it by the belt was the easiest – though ultimately not the best – way to move the treadmill.
2. Flimsy handles
The handle latches on the side are a bit flimsy, and these connect to the control arm. Unlike other treadmills, you can't lean on these handles as you walk; they're definitely not designed to hold much weight. They're easy to operate when unlocking and folding, especially compared to other small treadmills. But they're not weight-bearing.
3. No incline
Although the treadmill is great for walking or jogging, it doesn't have an incline feature, so you can only walk on a level surface. I think an incline feature would make a nice addition, although it would certainly increase the price.
My opinion as a PT
As a physical therapist, I've used many treadmills in different clinics and I have to say, I really like how simple and to-the-point the Maxfree treadmill is. The dimensions are practical and the build quality is first-rate, especially considering this unit is one-tenth the price of a professional grade treadmill.
If you want to become more active but don't want to spend thousands of dollars on a treadmill, this is the machine you're looking for. With the Maxfree treadmill, you can make your current standing desk a treadmill standing desk and get your cardio in throughout the day – for less than $300.
I would absolutely recommend this treadmill for any patient of mine who wants a standing desk + treadmill setup. From my experience, the Maxfree treadmill is the perfect compliment to the Flexispot standing desk I've been using this past year. You can read my full review of the Flexispot desk here!
No products found.
Let me know what questions you have about this treadmill. Are you considering one like this? Let me know what features are important for you!