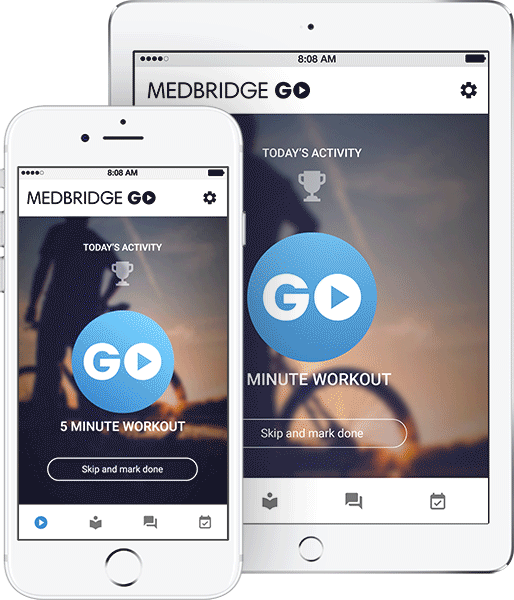 As a Physical Therapist who has used the MedBridge Go App as well as other home exercise programs, a few priorities come to mind.
A GREAT Home Exercise Program must have:
Clean Pictures/Images: Must be clear, professional, and easy to see
Great Descriptions: Simple instructions and easy to modify
Highly Shareable: It needs to be easy to print, email, or access through an access code.
Quick to Design & Edit: I don't want to take 10 minutes to create a custom HEP.
I've used other home exercise programs in the past, but the one that tops all of them is the MedBridge Go home exercise program app.
MedBridge Go App
The MedBridge GO home exercise program is accessible when you purchase the premium version of MedBridge. Basically, if you need CEUs and decide to pay for MedBridge Premium, you get access to MedBridge GO HEP. The premium version of MedBridge is $425 normally but it's been discounted to $275 when you use the $150 MedBridge Promo Code "PTProgress."
MedBridge Go Access Code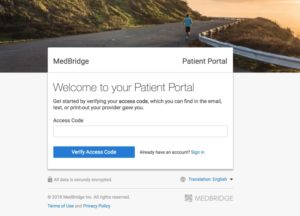 When you create a HEP for someone, you generate a unique access code that gives the patient direct access to their exercises without the need to create an account or log into anything.
The MedBridge Go Access Code page is really simple – there's only one box to enter the access code!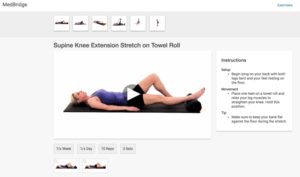 Once you've entered the access code, the exercises will appear on the page. I really like the clean layout with the videos embedded directly to the single page. The images and videos are clear, easy to see and have good instructions on how to perform each exercise.
You can also print out the program from this page. You do not have the ability to change the size of the printed images from the patient view, but you can change the layout from your therapist portal.

Patient Experience with App
I personally downloaded the patient app and plugged in an access code to see how it would appear to my patients. It's really impressive! It not only tells you the expected time of the exercise program, it guides you through each exercise with a timer and video performance of each exercise on the screen.
Once you're finished, your exercises are logged into an activity tab within your app and tracked so you and the therapist can see your progress.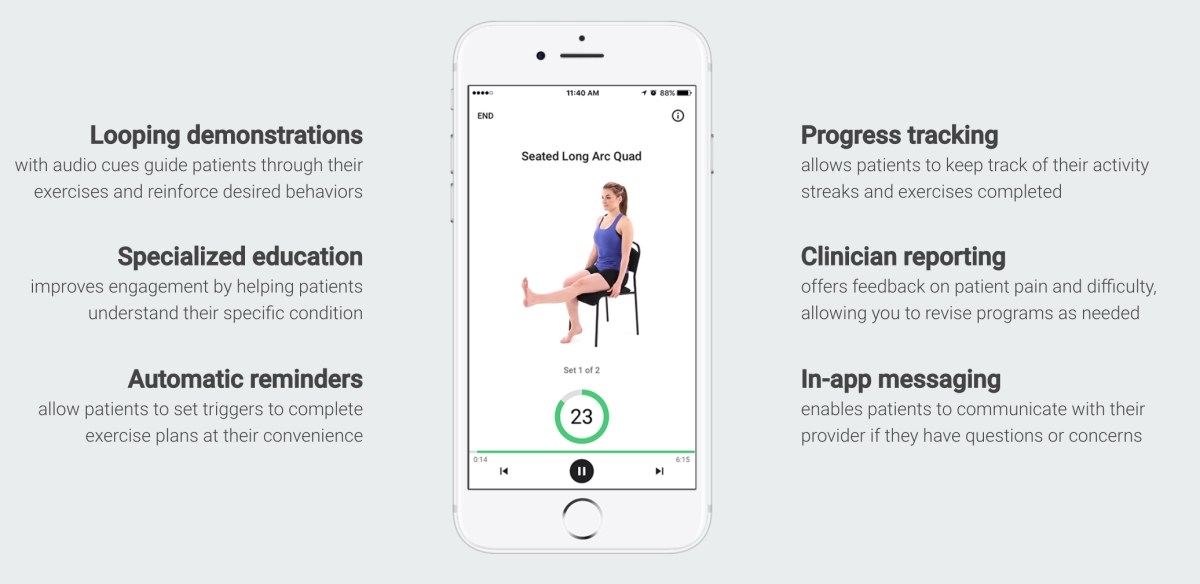 Other Features of the MedBridge Go patient app:
Ability to add additional access codes for multiple HEP
Reminders and notifications for inactivity or motivation to continue streak
Customization of the playing audio as well as time between sets
Automatic or Manual log feature to track exercises performed
If you're on the fence about MedBridge, the home exercise program is one of the added benefits that makes it even more worth it. Not only will you save time by creating and using exercise templates within the app, your patients will have improved compliance when they can track their exercises simply with the MedBridge Go App.
I definitely recommend this HEP to everyone and hope you found this review to be helpful!