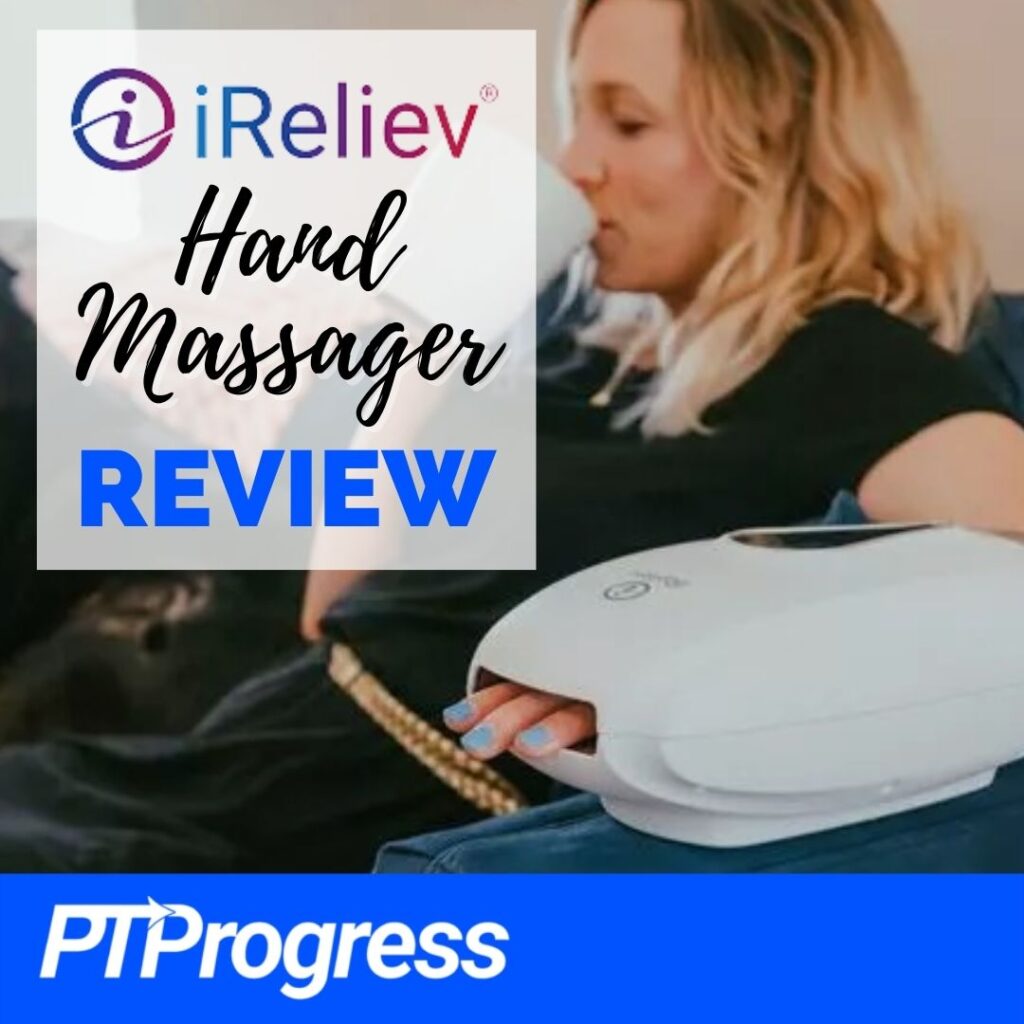 Your hands work hard every day, but when was the last time they got a massage? With the iReliev hand massager, you can soothe tired hand muscles effortlessly and affordably, right at home. Keep reading for my review of this handy tool!
Your Hard-working Hand Muscles
We use our hands for everything, whether it's building, cooking, writing, playing music or even performing surgery. With such wide demands on dexterity, it's no wonder hand muscles get tired!
Over 30 muscles work together to move your hands and articulate your fingers in multiple, careful directions. While most of the 30 muscles live in your forearm, a (literal!) handful of muscles lie between your fingers and at the base of your thumb.
These small muscles may seem tiny, but they play a big role in both dexterity and grip strength. Your intrinsic hand muscles help you spread your fingers apart and then bring them back together. They also allow you to touch your thumb to your other fingers and make an "OK" sign.
When your hands need a break
But your mighty hand muscles aren't invincible. They can get overworked and inflamed and even become susceptible to arthritic pain. Common with age, arthritis in the fingers and hands makes it difficult to grip and hold simple items such as cups and utensils.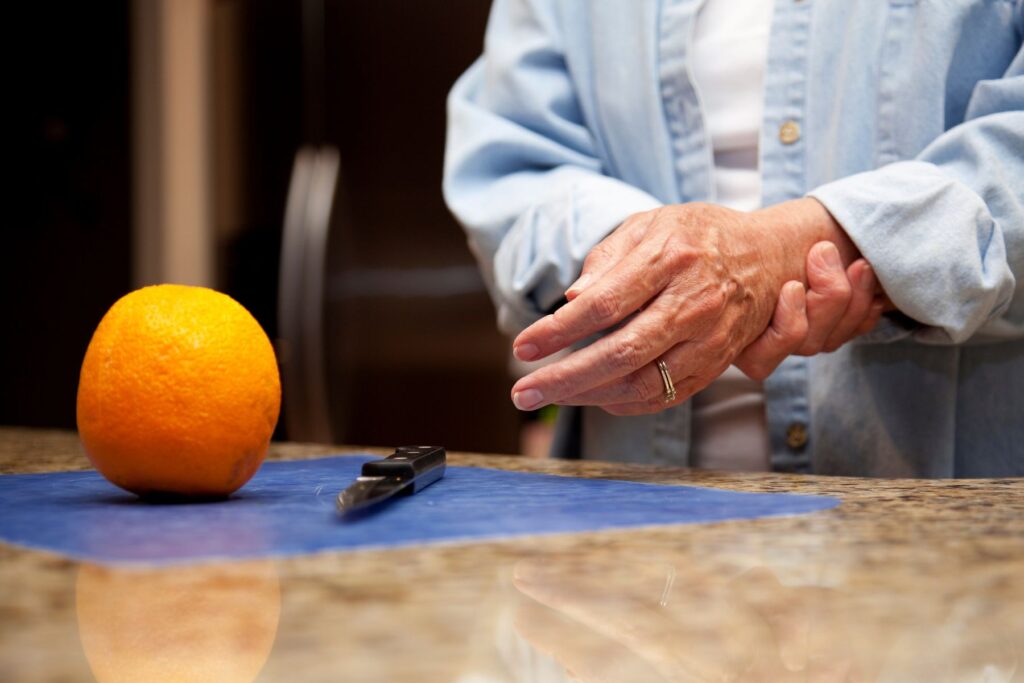 As a physical therapist, I've helped many people find relief from arthritis pain in their fingers and hands. Besides daily stretches and exercises, targeted massage can provide significant relief to sore hand muscles. By using compression techniques, a massage can help draw fluid away from the fingers, hands, and wrists, reducing painful swelling and inflammation.
What's more, hand massage can help decrease pain, improve dexterity, and relieve symptoms associated with carpal tunnel syndrome or neuropathy.
But not everyone can afford to see a massage therapist regularly. And while DIY massage is easy and free, it can tire out the hand you use to implement the massage. There's no sense in straining the muscles of one hand as you try to relax the other!
To give both your hands a true break, consider using a hand massager at home. Not long ago I tried the iReliev hand massager, and it's become a staple in my at-home physical therapy tools!
Experts in pain management, iReliev sells numerous electrotherapy devices for massage and muscle recovery. Like all their products, their hand massager is FDA-cleared and backed by a 2-year warranty.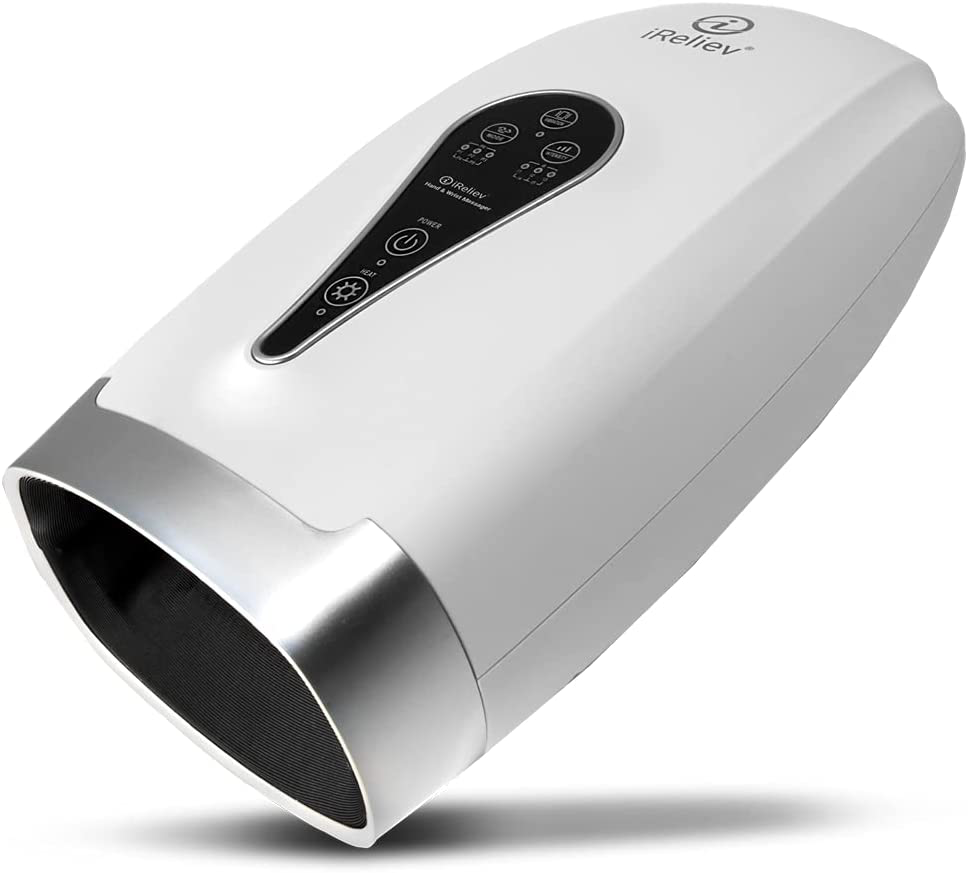 Here's an overview of what the iReliev Hand Massager has to offer:
iReliev Hand Massager Overview
Has 6 intensity levels and 6 massage modes
Includes a heat setting and vibration setting
Automatically shuts off after 15 minutes
Lithium-ion battery lasts 4.5 hours on a single charge
Includes USB-C charger, travel bag and instruction manual
iReliev Hand Massager Features
Compact Design
When it comes to at-home massagers, the iReliev hand massager is relatively small and compact. It'll perch inconspicuously on the armrest of your couch or recliner while giving your hand a veritable day at the spa.
Because the massager runs on a battery, you don't need to be tethered to a wall outlet as you massage your hand. You can seamlessly carry the unit with you when you get up and move to a different part of the house. Generally, though, I keep mine in the living room and use it while watching TV, and it's become a fixture of true at-home relaxation.
Massage Components
Inside the massager, is a soft, Lyra-lined chamber filled with airbags, which inflate and deflate to provide a compression massage. These airbags take the place of kneading balls or shiatsu-style rollers, which are common in other massagers but can be too intense for the small muscles in your hands.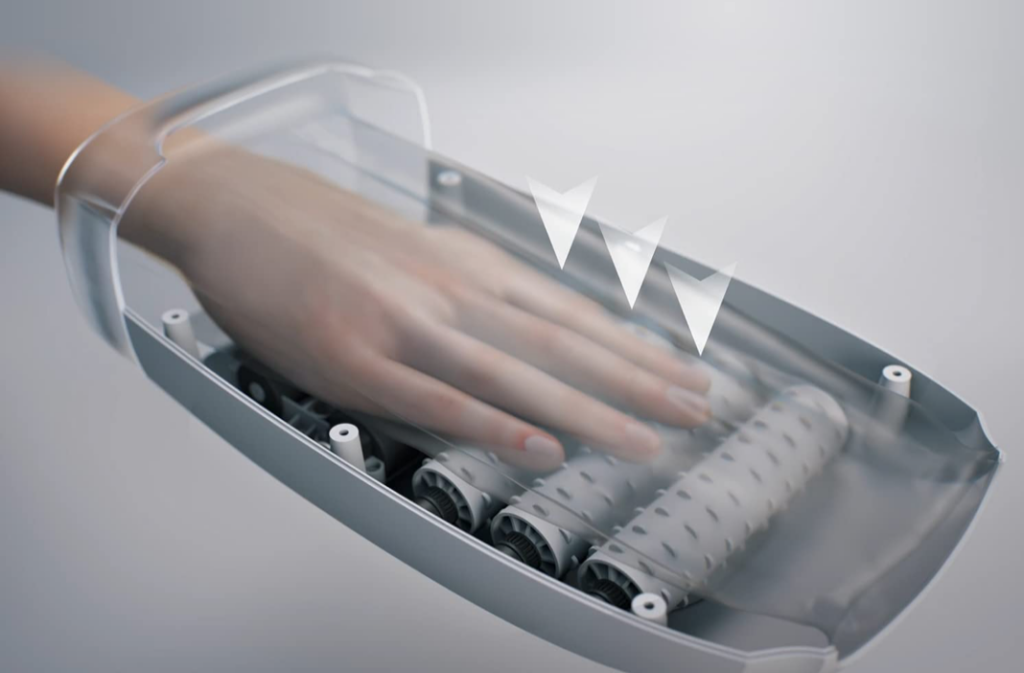 But what the airbags do have are tiny knobs that provide "acupressure" treatment. Different from acupuncture, which involves needles, acupressure applies intense, targeted pressure on strategic points of the body to help relieve pain.
Other Settings
The unit also has a vibration mode and a heat mode that can be turned on and off depending on your preference while it. You can customize your massage even further by toggling through 6 different intensity levels throughout your massage. Personally, I like using the hand massager on program 2, intensity level 3.
Battery Life
Unlike cheap massagers from the store, the iReliev is rechargeable, so you don't have to keep track of AA batteries. Charging is easy because the unit comes with its own USB-C charger, fitting right in at your desk or in your car. Best of all, the lithium-ion battery takes just 5–6 hours to fully charge, so it'll be ready once you put your work down.
iReliev Hand Massager Really Helped My Thumb Pain
Here's a video review I put together that discusses how I used this hand and wrist massager when I injured my thumbs.
How to use iReliev Hand Massager
Using the iReliev hand massager is pretty intuitive. Simply place your hand inside the unit so your palm enfolds the round airbag. Next, press the "Mode" button once to initiate the first program. Push it again to start the second program and continue to press the button to cycle through all 6 modes.
You can adjust the intensity in a similar way. The cycle begins at level 1 intensity, but by pressing the "Intensity" button you can adjust to all 6 levels, up or down, throughout the duration of your massage.
Remember to stay relaxed in your hand and wrist when the massager is running. The massage shouldn't be so intense that your fingers turn purple or you start to feel excessive pain in your hands. If that happens, lower the intensity, change the mode or turn the machine off altogether.
Otherwise, the automatic shutoff kicks in after 15 minutes of use, marking the perfect opportunity to switch hands!
Overall Thoughts
When I first saw a hand massager like this, my initial impression was that it looked like a gimmick. But after experiencing hand and thumb pain, I decided to give it a try and was surprised by the results! The compression massage was sufficiently intense, and I felt noticeable relief within just 15 minutes.
Personally, I use the iReliev hand massager to relax the muscles of my hand and wrist after working in the yard, gripping tools or using small equipment. If you experience pain in your wrists after working outside or typing all day, or if you have persistent arthritis in your hands or thumbs, I think you'll love the iReliev hand massager! It's a helpful tool that's fun to use, easy to store, and effective at relieving sore hand muscles.