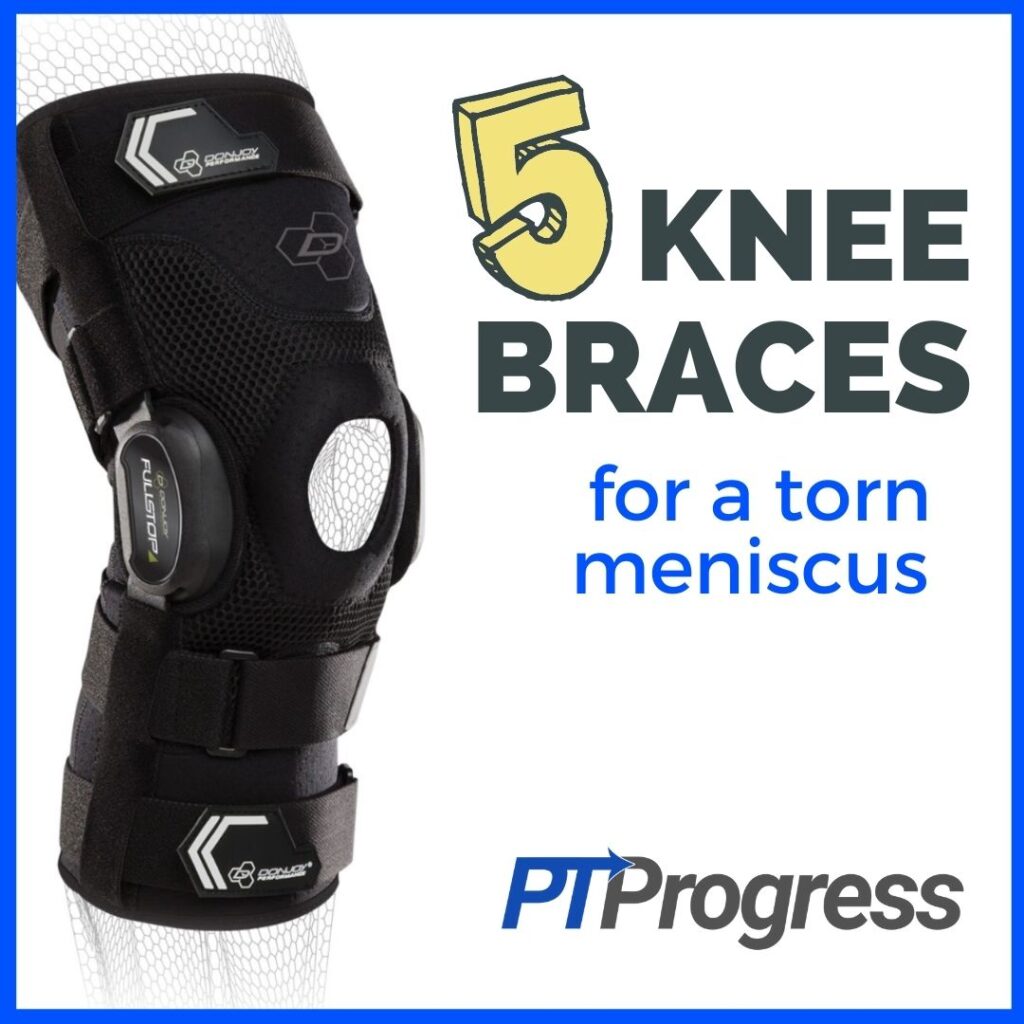 One of the most common knee injuries is a meniscus tear, and it can affect people of all ages and fitness levels. If you have a meniscus injury, your doctor may recommend you wear a knee brace to facilitate healing. A fully supportive knee brace will protect your meniscus from lateral forces that could cause further injury.
What is a Meniscus Tear?
The meniscus is a thin, fibrous cartilage that stabilizes the knee and acts as a shock absorber. Each knee has two menisci, a medial and lateral meniscus, and they can be damaged by falls, sharp turning/pivoting in sports, or knee trauma.
Depending on the injury, you may need to undergo surgery to repair the meniscus or remove the torn portion. In either situation, your physician may recommend a supportive knee brace to stabilize your knee and protect the injured meniscus.
How to Find the Right Knee Brace
Not all knee braces are made the same, so make sure you know what to look for when buying a knee brace.
Generally, there are two styles of knee brace: a compression sleeve and a hinged brace.
A compression sleeve brace may look cozy, but it will offer only a moderate amount of lateral support, insufficient for a true meniscus injury.
By contrast, a hinged brace will fully support the knee, reinforcing your knee's natural hinges and preventing hyperextension. For a meniscus tear, look for a hinged brace with lateral stays.
In fact, I recommend buying a medical-grade hinged knee brace. These include lateral stabilizers designed to keep your knee from twisting, the very action that tore the meniscus in the first place. Those lateral stabilizers are key for maintaining proper support.
Additionally, a hinged brace may feature a compression sleeve to quell swelling. But in general, look for stability; a knee brace with hinges and lateral stays will do the job.
5 Knee Braces for Meniscus Tears
If you're looking for the best knee brace for a meniscus tear, below are 5 top-rated braces: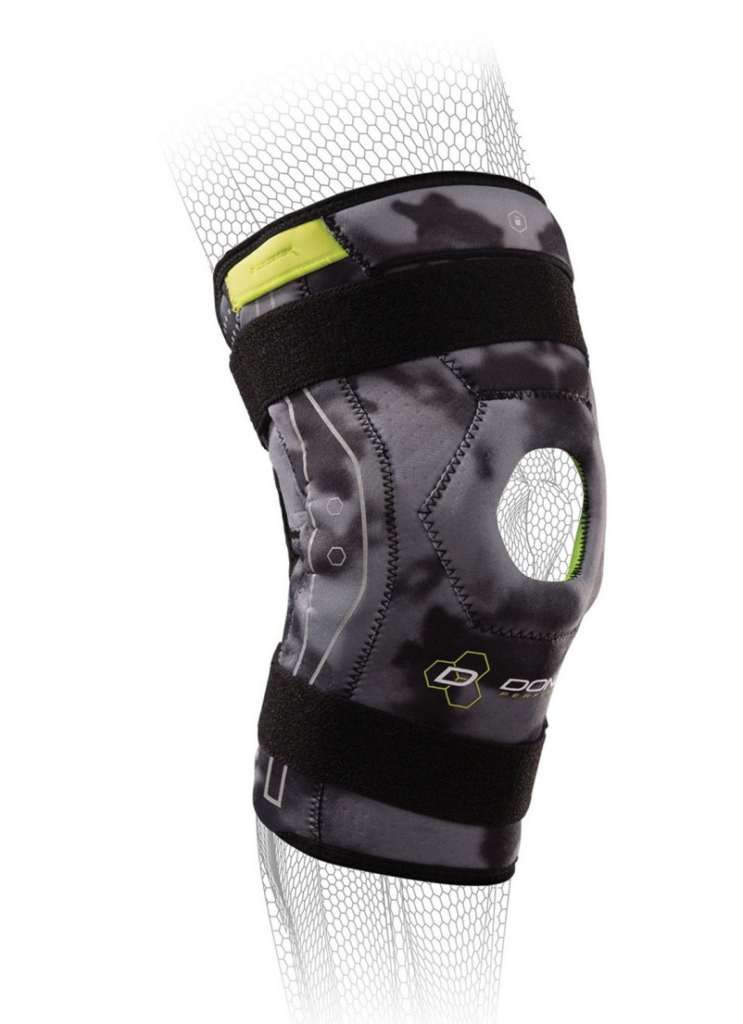 One of DonJoy's best-selling knee braces, the Bionic brace features everything you're looking for in knee support and meniscus protection. The bilateral hinges stabilize the knee and prevent hyperextension, while patella and popliteal openings enhance comfort and function. This brace is recommended for patients with meniscus injuries, patella instability, and hyperextension issues.
Features:
Wrap-around with stretch webbing and tabs
Patella and popliteal openings
Bilateral hinges prevent hyperextension
Slip-resistant fabric
Reflective in low light
Perforated, breathable Neoprene
Includes a pocket to stash items
$85; Black or Camo, 4 sizes
Positives:
Generous patella opening
Convenient, wrap-around design
Affordable yet medical-grade
Negatives:
Can be challenging to tighten in the back
Hinges are not removable
Runs small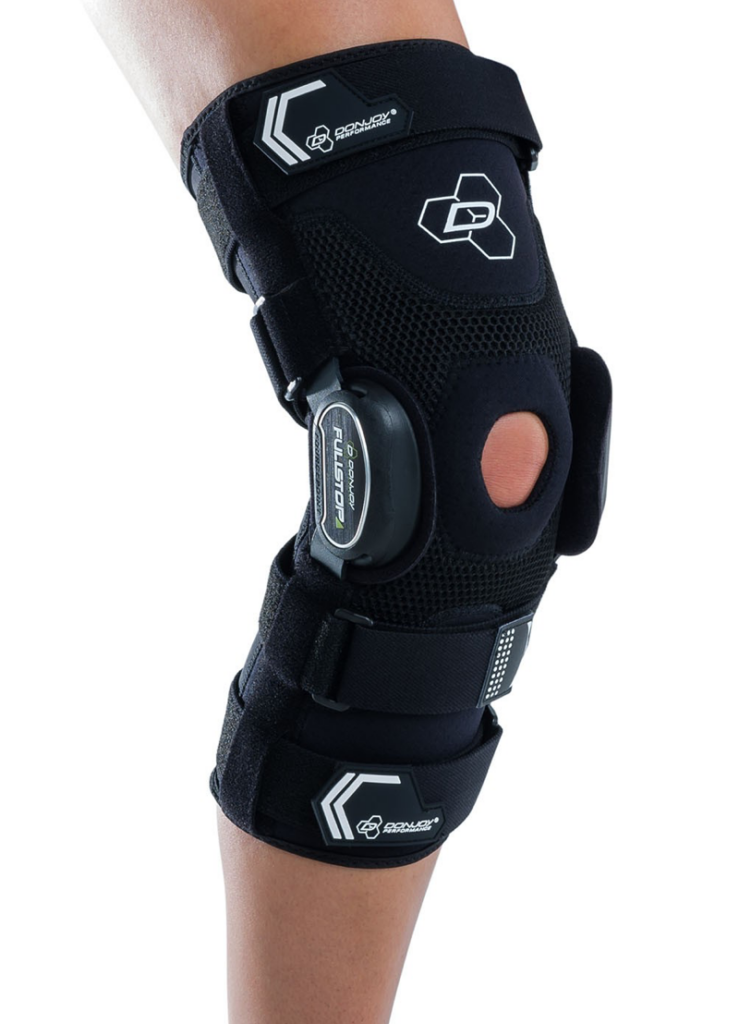 The Bionic FullStop is DonJoy's most stable line of sport performance bracing products. This long, rigid brace will stabilize your knee throughout daily activities and even high-impact sports. After a custom-made brace, the Bionic FullStop is arguably the best top-of-the-line brace available. It's recommended for patients with ACL injuries, joint instability, patella support, ligament strains, and hyperextension, as well as meniscus tears.
Features:
Slip-on brace, with 4 adjustable straps
Patella opening; no popliteal opening
Hinge system prevents hyperextension
Slip-resistant fabric
Sleeve for compression and heat regulation
Reflective in low light
Neoprene and breathable mesh
$250; Black, 4 sizes
Positives:
Full range of motion without hyperextension
Includes a thick compression stocking
Hinges stay close to the side of the knee
Stays in place; no slipping
Negatives:
Must remove shoes to slip on or off
Hinges can scratch and tear fabric
No replacement sleeve
Very expensive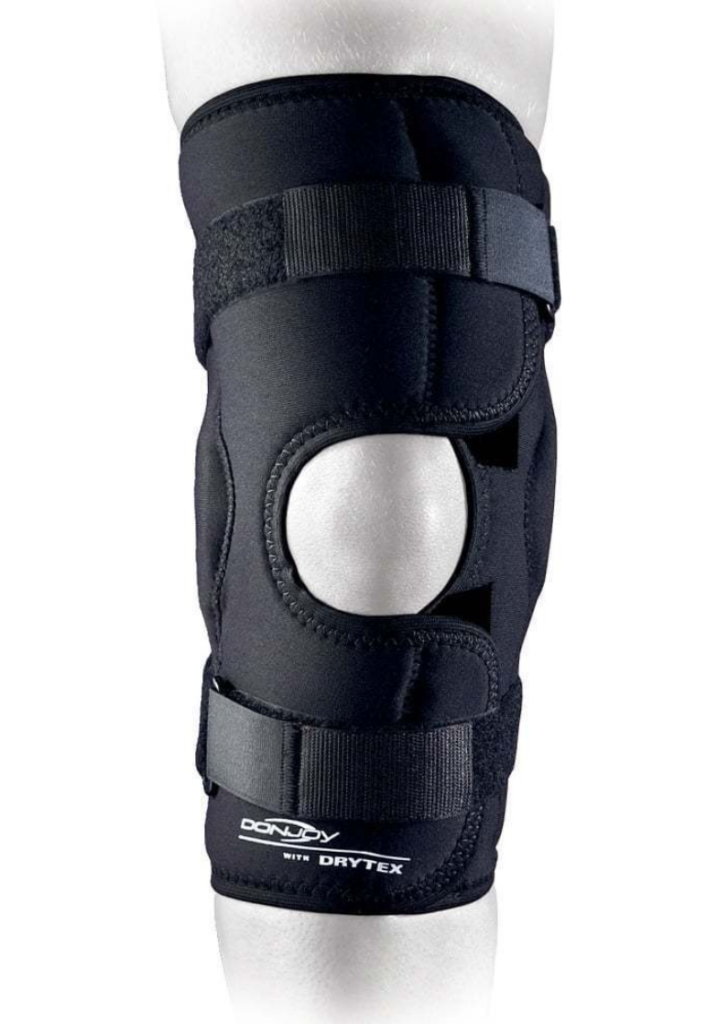 If you're allergic to neoprene, it can be challenging to find a supportive brace that won't set off your allergies. The Drytex Sport knee brace offers the same benefits as other medical-grade devices, yet in a hypoallergenic Drytex fabric. Best for everyday activities and non-contact sports, the Drytex Sport brace can. support patients with knee sprains, mild ACL injuries, and torn menisci.
Features:
Available as a sleeve or wrap-around brace
Patella opening; no popliteal opening
Polycentric hinges stabilize the knee
Compression sleeve for stability and swelling
Drytex fabric improves airflow and cools skin
$101; Black, 6 sizes
Positives:
Hypoallergenic
Well-rated for meniscus
Many size options for close fit
Negatives:
Velcro wears out/straps stretch out quickly
No hyperextension prevention
4. DonJoy Economy Hinged Knee Brace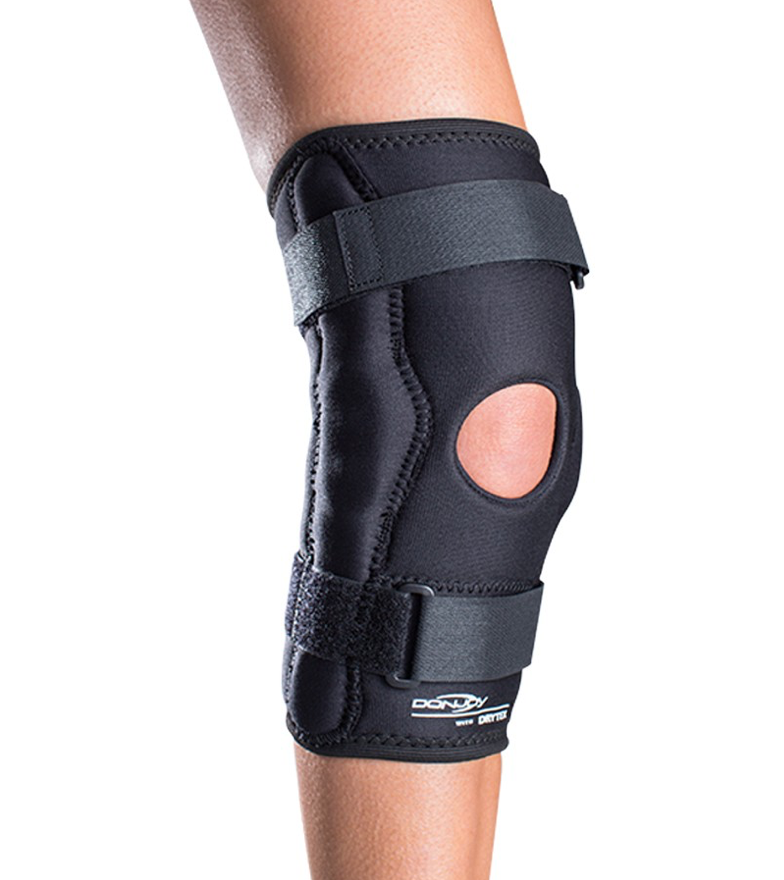 When finding the perfect knee brace, you shouldn't have to sacrifice a feature you like for ones you don't. Thankfully, the customizable Economy Hinged Brace from DonJoy lets you choose the material (Neoprene or Drytex), patella support (with or without buttressing), popliteal opening, and even the style of brace (sleeve or wrap-around).
No matter your choices, this brace will provide unshakeable knee support through its durable compression and polycentric hinges (which are removable!). Designed to withstand everyday activities and most sports, the Economy brace will protect the knee from swelling, osteoarthritis pain, patella instability, and meniscal re-injury.
Features:
Sleeve or wrap-around, thigh and calf straps
Patella opening and buttress available
Popliteal opening optional
Removable, polycentric hinges
10-3/4″ aluminum uprights
Light and durable design
Drytex or Neoprene option
$133; Black, 6 sizes
Positives:
Customizable options
Removable hinges for gradual use/disuse
Available in hypoallergenic material
Easy to apply and fit
Negatives:
Smelly odor; needs frequent handwashing
Pricey
5. Shock Doctor 875 Ultra Knee Support Brace
Most of the popular knee braces on Amazon fall short of the support and stability needed to protect a meniscus tear. However, the Shock Doctor 875 is a notable exception. With bilateral hinges, aluminum stays, and an x-fit strap system, this brace delivers substantial support with medical-grade quality. Good for light activity or heavy sports, the 875 Ultra Knee Brace will guard against lateral instability, patella instability, meniscus re-injury, minor ligament sprains, and hyperextension.
Features:
Slip-on hinged brace, with X-fit strap system
Patella opening; no popliteal opening
Lycra mesh and latex-free Neoprene
Bilateral dual hinges stop hyperextension
Aluminum stays for lateral support
Antimicrobial technology wicks moisture
~$65, Black, 6 sizes
Positives:
Highly supportive
Aluminium stays are comfortably snug
Affordable price
Negatives:
Runs small
Needs a cloth lining for easy removal
Tends to slip a little
Rehabilitating a Meniscus Tear
Besides wearing a supportive, hinged brace, the next best thing you can do for your meniscus tear is see a physical therapist. Especially if you have had meniscal surgery, you'll need light, deliberate therapeutic movement to fully rehabilitate your meniscus tear and prevent future injury.