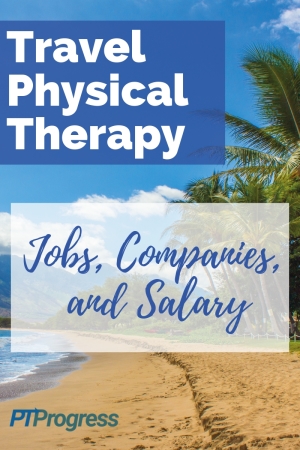 If you're considering a travel Physical Therapy job, it's an exciting time to enter the job market. The same is true for job seekers in travel occupational therapy and travel nursing.
The demand for travel therapy has never been higher. This ultimate guide to travel therapy will point you in the direction you need to maximize your opportunities in travel therapy.
How Does Travel Physical Therapy Work?
As a travel Physical Therapist, you'll sign a contract with an agency that staffs itinerant health professionals like you at various spots across the country. These assignments take place in all kinds of therapy settings but are designed to be short-term or temporary, usually 13 weeks at a time.
Depending on the assignment, your contract might run as long as 26 weeks or as short as 4 weeks. However, you may have the opportunity to renew your contract at a particular facility, so if you really enjoy the gig, you might not have to move on right away.
As a travel physical therapist, you'll also have the flexibility to take time off between assignments. So if you want to plan for a vacation or a friend's wedding in the summer, you can arrange your schedule so that you're off during that period.
Where to Work as a Travel PT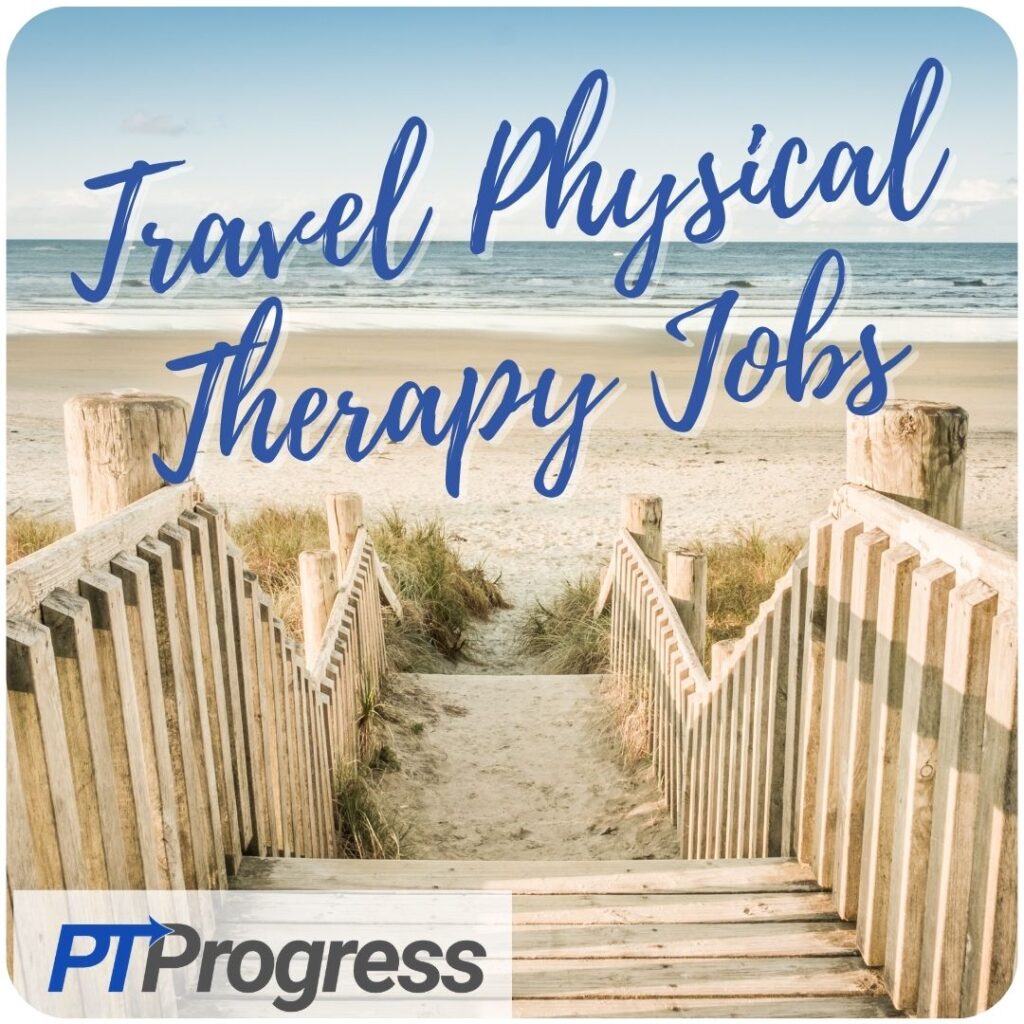 The great part about being a travel physical therapist is that you can decide which area of the country you'd like to be. There are opportunities all over the United States, so depending on available assignments within your travel company, you may be able to work anywhere in the country. So if you need a steady job but don't want to be tied down to one place, travel PT is perfect for you.
Maybe you've always wanted to check out the beaches of southern California or the Florida Keys. Don't forget hiking the Rockies, fishing the Outer Banks, or exploring America's many national parks. If there's a part of the country you're itching to see, there's a good chance they have a PT job for you!
Travel PT Jobs in Hawaii
You may be thinking, "How can I become a travel physical therapist in Hawaii? Someone, please tell me!"
It sounds like fantasy, but actually it is possible to find travel physical therapy jobs in Hawaii.
The problem is that you may end up taking a lower rate of pay due to a high saturation of available therapists (everyone wants to go to Hawaii!).
You may also have higher expenses for housing, food and transportation, and you'll probably need to rent a vehicle for the 13 weeks you're there.
There are plenty of therapists who do this and it might work out really well for you! If it's more about the experience than the money, exotic locations such as Hawaii make travel PT a dream come true.
Travel Physical Therapy Job Settings
Physical therapist travel jobs take place in a variety of clinic settings.
Your contract might take you to an outpatient clinic, hospital setting, home health setting, skilled nursing facility, school setting, or a neuro-rehabilitation facility.
If you want a variety of clinic settings, be sure to sign on with an agency that pools many different opportunities.
The demand for physical therapists continues to rise, leaving organizations under-staffed and in need of temporary help. Travel PTs are the perfect solution, flexible enough to fill in at clinics and therapy agencies all over the country.
The field of travel physical therapy continues to expand to meet increased demands, making it one of the most exciting times to become a travel physical therapist.
Travel PT Salary
If you're wondering, "How much does a travel PT make?" the answer is, "more than the average PT salary!"
Travel physical therapists are typically paid on a weekly basis. You can negotiate your rate before accepting a contract, which I highly recommend.
The amount you're paid depends on the area you choose for your travel assignment, but typically the weekly pay ranges from $1,500 to $1,800 or more. Part of that paycheck will include a stipend for food, housing, and incidentals or travel costs.
Your hourly rate of pay may come out to $25-$30 if you receive a stipend of $100-150 a day or more.
For example, suppose you work a full 40 hours a week at $30/hour and receive just $100 a day for a stipend. Your total paycheck will amount to $1800 each week. (This figure will vary based on your location.)
Something to consider when you're looking at the pay rates: Your stipend will incur little to no tax, but your hourly pay will be taxed based on your state and federal tax bracket.
So when negotiating your pay rate, try to maximize your stipend amount and opt for a lower "hourly" rate. That way, you'll still get the same weekly amount, but your tax burden will be significantly less.
Best Travel Physical Therapy Companies to Work For
A Physical Therapy travel company will make it easy for you to find locations that work best for you.
The question is: what is the best travel physical therapy company to work for?
Finding the Best Travel Therapy Companies: What to Look For
Agencies all over the country match therapists with travel opportunities, but not all companies work the same. It's important that you do some research ahead of time to ensure that the agency with which you contract will give you a positive experience.
Here are some questions to ask when looking for a good travel therapy agency:
Will they pay your license fees and travel expenses?
Remember, your travels may take you out of state – that's part of the appeal for many travel PTs. But every state has unique licensing requirements, and this kind of red tape can be a headache.
Some travel PT agencies make this process much easier by organizing the info you need, offering free CEUs, and even covering the cost of the filing fees. Anytime an agency smooths over the licensing process, it's a great benefit.
What other benefits do they offer?
You're going to be on the road, so you'll want to be sure you have ample medical insurance. Don't settle for an agency that doesn't provide this essential benefit, including dental, vision, and even life insurance. Many companies add professional liability insurance to their benefit package, which is definitely worthwhile.
Can you bring your loved ones along?
Just because you're a free spirit doesn't mean you travel solo. Whether it's a spouse, partner, child, or pet, make sure you can bring your loved ones with you on your travels. With more work and schooling happening remotely all the time, travel PT is a great way to explore the country with your family. Just make sure things like housing and insurance benefits will cover your plus ones.
How will you be housed?
Housing allowances vary based on opportunity, location, and agency. Generally, you should expect a one-bedroom or studio apartment no matter where you go. If you need something different, the travel PT company should give you some sort of housing stipend commensurate with the cost of living in the area. You should also check whether your accommodation will be furnished, and if not, whether you'll be reimbursed for these incidental expenses.
What kind of support will you have on the field?
If you like working with the same people at a clinic, travel PT might take some getting used to. No matter what setting you're placed in, whether a hospital or home health, your travel PT company should provide 24/7 support. Some agencies assign a "clinical manager" to each travel PT to provide some continuity from job to job.
Best Travel Physical Therapy Companies
Med Travelers offers a lot of job opportunities in a wide range of areas throughout the country.
Their strong support staff is well-known for helping therapists find the best contracts in the areas they want to explore.
Here are some of the benefits of working with Med Travelers for a travel physical therapy assignment:
DAY ONE medical, dental, life and prof. liability insurance
Family and pets are welcome to join you
Prearranged housing; move-in ready, with furniture
Housing stipend if you prefer your own accommodations
401k/retirement savings plan; contribute up to $17,500/yr.
Travel reimbursement to your assignment
Housing, payroll and career specialists ready to help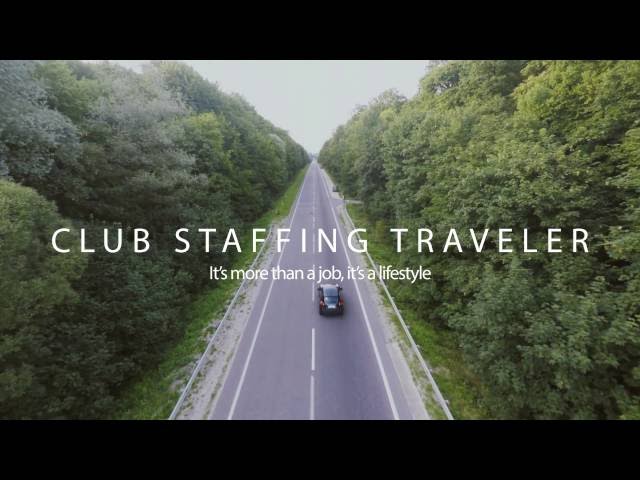 Club Staffing, like MedTravelers, falls under the umbrella of AMN Healthcare. Considered the leading allied travel staffing agency in the country, Club Staffers matches therapists, nurses, imaging specialists, and other healthcare workers with travel jobs all over the US. They offer some of the same excellent benefits as MedTravelers, such as:
PPO and HMO benefits from Day 1
Vision, dental, and disability for therapists and their families
Kids, Partner, and Pets are included
Free CEUs for continuing education
401K Matching Program
24/7 support from clinical managers
New Grad Program – including tuition reimbursement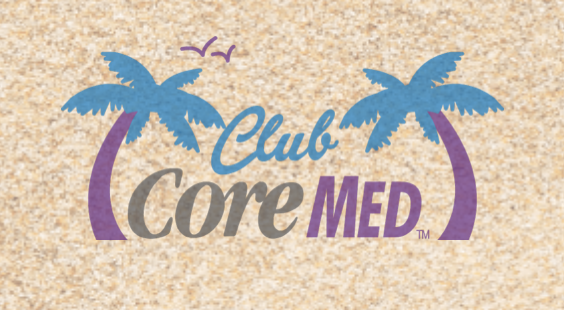 Most of the time, your travel PT job will keep you in the US. But travel therapists working under Core Medical Group have the opportunity to win a tropical vacation in the Caribbean. This benefit, earned through completed contracts and referrals, is unique to Core Medical Group. It rounds out a long list of other excellent travel PT benefits:
Health Insurance, including a Health Reimbursement Account
Life Insurance
Matching 401k
Professional Liability Insurance
Free CEUs through CE Direct
Reimbursed travel costs, immunizations, and licensing fees
Bonus tropical vacation earned through contracts and referrals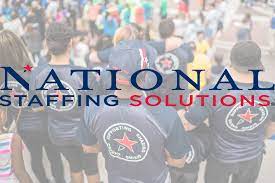 Therapists, nurses, and surgeons alike use National Staffing Solutions to find flexible work, from contracts to temp-to-permanent positions. Connected to hundreds of practice settings all over the country, NSS will help diversify your experience as a PT with unique assignments in location, scope and speciality.
They offer the following benefits:
Competitive Pay Rates
"Day 1" Health Insurance Package
Professional Liability Insurance
Private Housing
Travel, Licensure and Continuing Education Reimbursements
Referral Bonus
Specialized Search and Placement Program
Direct Deposit
A pioneer of travel healthcare staffing, CompHealth has been around for 40 years. All that experience means their support staff is top-notch and specialized for each traveler's needs. CompHealth also helps travel PTs find permanent placements, so when you're ready to settle down, this company can seamlessly secure the perfect job and negotiate a salary on your behalf.
Here are some other perks:
Private housing, travel, and transportation reimbursement
Malpractice insurance
Employment benefits and 401K matching program
Reimbursed licensing fees
Negotiable permanent placements
Travel PT Jobs: What's Not to Like?
You can visit new places, enjoy job flexibility, receive a high wage, and treat patients all over the country. What's not to love about being a travel PT? Whether you're looking for a change in your career or recently graduated PT school, there's a travel PT job for you.