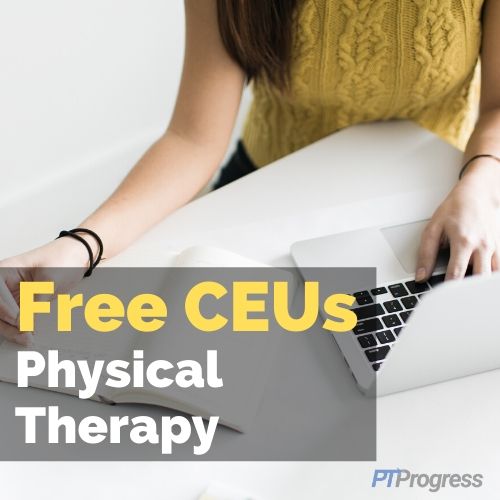 I love finding deals on continuing education, especially when I find free CEUs for physical therapy clinicians.  As a physical therapist, I have to take over 24 hours of continuing education each year. So finding free CEUs for physical therapy can be a real budget saver, especially right now in 2022!

I don't complete all my physical therapy CEUs for free because I use MedBridge for the majority of my CEUs. It's only $225 annually for unlimited CEUs when you use the MedBridge promo code PTProgress (which saves you $150 each year!).  I included this as one of my continuing education hacks for getting cheap CEUs. (The courses are definitely high quality – the only thing cheap about it is the price.)
5 Free CEUs for Physical Therapists
Nevertheless, you came for free CEUs so take a look at some of the best resources to complete CEUs for free 🙂

You can actually earn 10 hours of free CEUs with these courses below!

1. Free APTA Continuing Education Courses


You can complete 3 continuing education hours for free through the APTA, even if you're not a member!

The current courses available for free are the following:
Navigating the Regulatory Environment: Ensuring Compliance While Promoting Professional Integrity (2 contact hours)

Preventing Fraud, Abuse, and Waste: A Primer for Physical Therapists (1 contact hour)
If you are a member of APTA, they provide occasional courses for free, but actually charge members per course.
Personally, I feel that if you're going to pay for a course, you might as well get the biggest bang for your buck. Before I'd sign up for any APTA courses, I'd look to see if any of the online CEU providers have a similar course and pay for unlimited CEUs.

2. ContinuingEducation.com Free CEU


You can sign up for one free course through ContinuingEducation.com, and complete 1 continuing education hour at no cost. You will need to sign up for a free account and add a course priced $19 or less to your shopping cart. As you check out using the promotional link, you'll get the course for free and get one hour closer to your CEU requirements without spending a dime!

3. FlexCEU – Free CEUs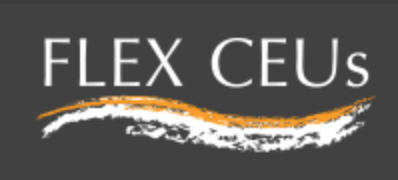 You can complete one free CEU hour through Flex CEU. The available courses may vary from month to month. For this month, there is a 1 hour course about stretching the hamstring. Compared to all the other free CEU sites, I like how you can actually view the material before signing up for the free course.

4. PTWebucation – Free CEus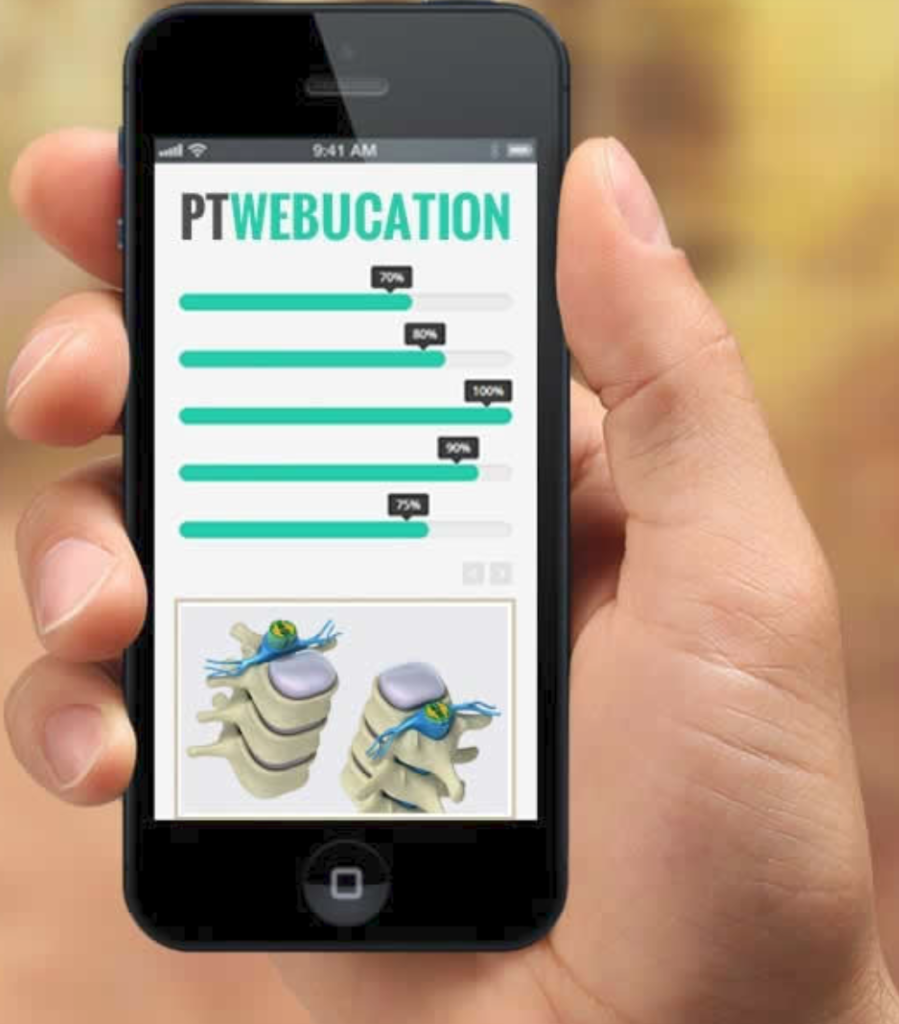 The folks at PTWebucation are offering a 3 hour continuing education course for free: Diabetes and the Implications for the Physical Therapist.

While diabetes may not be the most exciting topic for PTs, I'm sure you would agree that it's becoming more prevalent among our patient population. Taking this free CEU worth 3 hours will also give you a good idea whether or not you like the format of the courses offered on their website.
5. PhysicalTherapy.com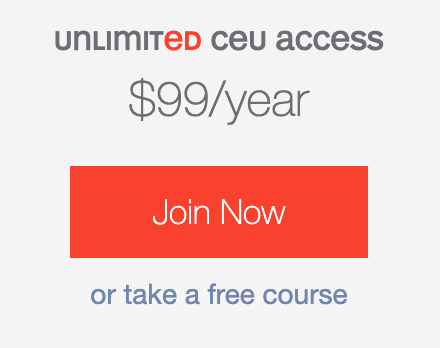 Right now you can get a free CEU through PhysicalTherapy.com when you click on the 'take a free course' button on their website.

You can complete any 1 or 2 hour course for free, which is great if you only need a couple more CEUs to renew your license.

If you like the platform, you can sign up for $99 to access all their courses, which is a better deal than purchasing a single course through APTA for $99…
A Warning About Free CEUs
Sometimes you get what you pay for and that goes for free CEUs as well. Just because it's free doesn't mean it's worth it. Sure these are great options for someone who is looking for a last minute CEU online without spending any money. But as a PT, you need to take CEUs to renew your license every year or every two years.

The bottom line is that you can take these free CEUs, but you're better off in the long run planning ahead to find ways to lower your overall cost per CEU.

I've previously described how I lower my cost per CEU down to around $8 per CEU while still having access to high quality courses that I enjoy.

Your continuing education is important and shouldn't just be another checkmark to renew your license. Pursue education that interests you and that you enjoy.

Best of luck as you complete your PT CEUs!