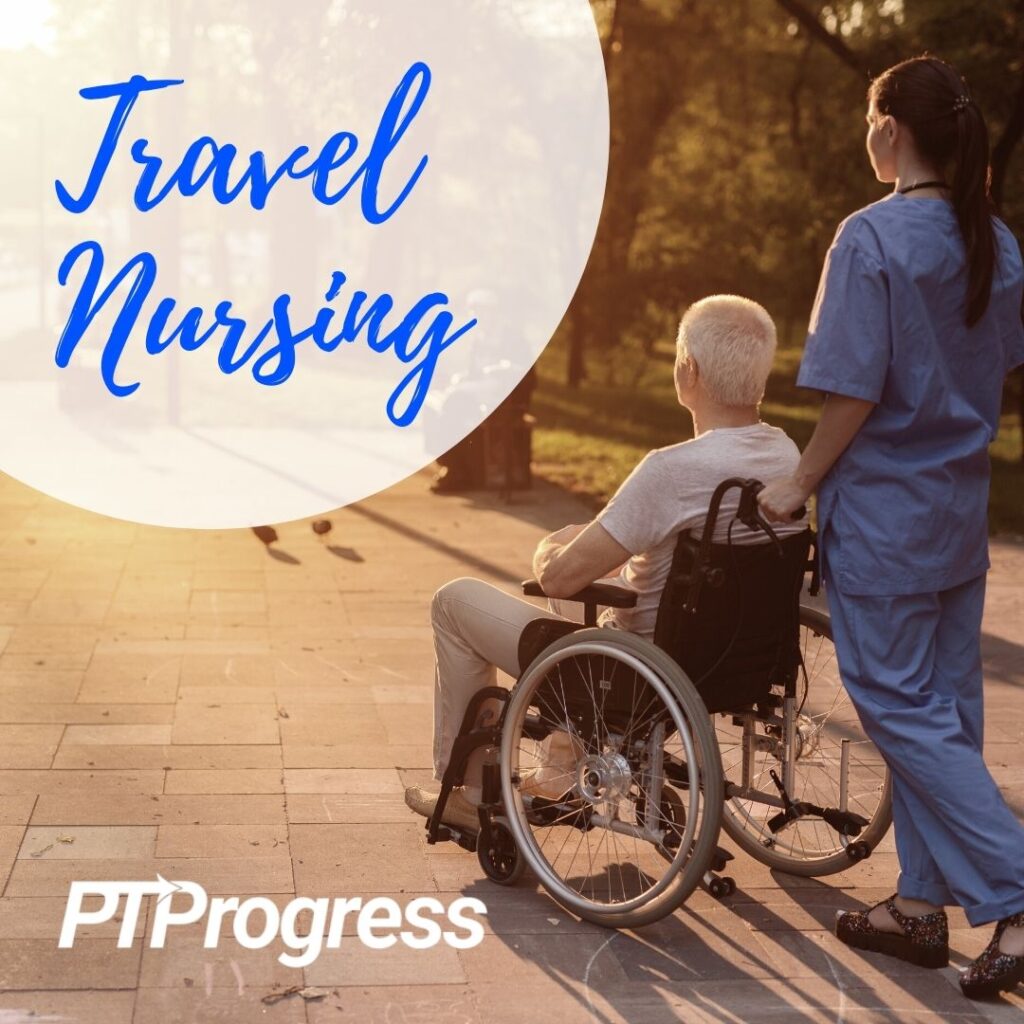 Whether you're looking for a change of pace or a boost in income, travel nursing jobs can be both adventurous and advantageous. In this article I'll give you an overview of travel nursing as well as 5 agencies to consider for your first contract as a travel nurse.
Demand for Travel Nurses
Across the country, nursing shortages are affecting nearly every corner of healthcare. Yet the demand for Nurses is at an all-time high. The growing, longer-living population places a weighty burden on areas and facilities that lack adequate staffing.
Instead of hiring an influx of permanent staff, many facilities seek temporary workers to fill their posts. That's where travel nursing comes in!
What Is Travel Nursing?
Travel nursing is an itinerant job in which, through a staffing agency, a licensed Nurse (LVN/LPN, RN, NP, etc.) fulfills a temporary contract at a desired setting or region.
As a travel Nurse you'll have a say in choosing when and where you'll work. Once you sign on with a staffing agency, you'll collaborate with a recruiter to find your perfect placement. Whether it's to stay close to home or travel cross-country, your recruiter should be able to match what you want with what healthcare facilities need.
How long is each contract?
Most travel nursing jobs last between 13 and 16 weeks, though some are as long as 42 weeks. Once your contract is up, you can choose to move on to a new assignment or renew your contract for another round. It's all up to you!
Where can I go as a travel Nurse?
Travel Nurses are needed all over the country—and I mean all over. From the California coast to the hills of Pennsylvania to the Hawaiian islands, your travel nursing job could take you to practically any state or region you want to explore.
What kind of settings need travel Nurses?
Besides the location of your travel assignments, you can also choose the setting for your work. The greatest need for travel Nurses lies in emergency and intensive care units, but you could also work in a surgical unit, community clinic, school setting, or vaccination site.
What about specialty nursing positions?
Travel agencies often need RNs with specialty certification in order to meet specific demands, whether that's in pediatrics, oncology, obstetrics, psychology, and more. You can request jobs of a certain specialty or position when discussing possible placements with your recruiter.
Pros and Cons of Travel Nursing
As with any career, there are pros and cons to becoming a travel Nurse. First, let's cover the good stuff.
Pros:
– Work Flexibility
Considering a backpacking trip through Europe next summer? Instead of confining yourself to a conventional job's vacation time, as a travel Nurse you can schedule time off in between assignments and seamlessly resume work upon return.
– Less Boredom/Burnout
A negative or unethical work environment can cause burnout in many health professionals, PTs and RNs included. Changing up your environment every few months can help you learn new skills and rekindle your love of nursing.
– Short Commitments
Don't like the team you're working with? One of the perks of travel healthcare is that once your contract is up, you can get out of there and find a better place to work.
– Exploration
Perhaps the most obvious appeal of a travel career is the chance to have expense-paid trips to new places. With travel nursing, you can turn an RN license into your vehicle to see the whole country.
– Better Pay
On average, travel Nurses earn a higher wage than their stationary counterparts. But there's a reason for the extra compensation; a life of traveling isn't for everyone.
So let's take a look at those drawbacks to the travel nursing life.
Cons:
– Lonesome work
If you love working with a consistent team, then you might not thrive in travel nursing. As your workplaces change, you'll have to constantly adjust to new co-workers and workplace cultures.
– Unfamiliarity
Although healthcare standards are fairly uniform across the country, daily operations—such as medical equipment, protocol, and EMR—are not. As a travel Nurse in a new facility, you'll have to adapt quickly to aspects of your work environment that you're unaccustomed to.
– Constant relocating
Moving can be stressful. The allied health professionals who enjoy traveling the most don't mind picking up and moving their life every few months. If that gives you more of a sense of anxiety than a sense of adventure, travel nursing might not be for you.
Travel Nurse Salary
Let's talk about compensation—perhaps the best pro to becoming a travel Nurse.
The salary of a travel Nurse isn't a lone figure; rather, it's a portfolio of hourly pay, weekly stipends, and travel reimbursements.
Hourly pay: There's a wide range of possible hourly rates, but yours will reflect your licensure, specialty, and experience.
Stipends: To offset living expenses, travel agencies either provide free housing or pay a weekly stipend. You may also receive other complimentary offerings such as meal stipends or free CEUs.
Reimbursements: Your agency may reimburse travel costs (as well as licensing fees and moving expenses), either completely or in part.
Finally, each of these amounts vary depending on where you work.
For example, the living expenses in a state such as Texas are generally lower than a state like California. You can expect the housing stipend (and potentially the hourly rate) to be much higher in California as a result.
But collecting a stipend in a low-cost area isn't so bad either; you might be able to pocket more of your paycheck if you aren't paying through the nose for rent.
Travel RN Salary vs. Staff RN Salary
When taken together, the tripartite salary of a travel Nurse is, on average, 15-20% higher than that of a staff Nurse. In some cases it's more than double.
According to the Bureau of Labor Statistics, the average hourly rate of a staff RN is $36.22. Meanwhile, Zip Recruiter reports that the average travel RN makes $47 per hour. They've also listed these ten states that pay higher than the average wage:
How to Maximize Your Travel Nurse Salary
If you've had any experience in the medical field, you know that some shifts naturally pay higher than others—weekends, holidays, overtime, etc. Demand for Nurses in a time of crisis can also raise the wage, particularly for temporary and itinerant workers.
But the secret to maximizing your earnings without maxing out your schedule is to negotiate your stipend. Importantly, your housing allowance, weekly stipend, and travel reimbursements are typically considered "non-taxable income." Although a higher hourly rate means more taxes to pay, a higher stipend won't similarly affect your taxes.
That's why I recommend negotiating your weekly rate for a larger stipend, even if it means taking a lower wage. In the end, you'll pay less tax and keep more of your hard-earned money away from the IRS.
And when tax time rolls around, check in with your staffing agency. They should be able to offer you support in navigating your taxes and optimizing your earnings fairly and legally.
How to Find the Right Staffing Agency
Besides your own interests and aptitudes, the staffing agency with which you book could be the most important factor in whether you'll enjoy working as a travel Nurse. The right agency will make the relocating and relicensing processes a breeze, offering 24/7 specialist support for all the paperwork.
It goes without saying that you should sign contracts only with a staffing agency that is reputable. Luckily, there are dozens of legitimate staffing agencies ready to pair you with your next travel assignment. Amidst these options, ask the following questions:
What kind of benefits do they offer?
And as a follow-up question, when do those benefits become available? Not all staffing agencies offer Day-1 medical benefits or 401(k) contribution matching. And if you have family with you, check whether those medical benefits will also cover your spouse or dependents.
Can I bring my family/pet/partner?
Speaking of family, you might want to investigate how each agency accommodates tag-alongs. If they provide free housing, will they give you flexibility in finding a home appropriate for your pets or kids? Conversely, is their housing stipend enough to suit your family's needs?
What kind of career support do they provide?
I mentioned licensing paperwork and tax questions above, but that's just the tip of the iceberg when it comes to travel Nurse red tape. Ideally, you'll be given your own recruiter or consultant to guide you through each step of every process.
What other perks do they offer?
Competitive pay and benefits are fairly standard, so to find the staffing agency that stands out, compare their deal-sweeteners. Examples include a substantial referral bonus, free continuing education, health and wellness support, and professional liability insurance.
Below are a few outstanding travel Nurse agencies that could offer you a great experience for your first contract.

I grouped these two together because they are both part of the AMN Healthcare network. As a top allied health traveling company, they help fill thousands of contracts for all kinds of healthcare professionals, including PTs, OTs, pharmacists, technicians, and more.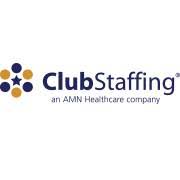 For RNs and LPNS, they offer the following premium benefits:
Free private housing – family included
Family benefits from Day 1 (Medical, Dental, and Vision)
401(k) matching program
Life and disability insurance
Free CEUs
24/7 staff assistance
Referral bonus
Including stipends, the average weekly pay for an RN on MedTravelers ranges from $1,500–2,700, depending on the location and specialty.
If you're a Nurse Practitioner (NP) or Advanced Practice Registered Nurse (APRN), check out National Staffing Solutions and CompHealth.
Both companies offer competitive benefits and may even help you find permanent placement when you're ready to settle down.
You can also find excellent benefits and support from a couple Nurse-specific agencies, such as Aya Health and TNAA, which stands for Travel Nurse Across America. From housing flexibility to Day-1 sick leave, these companies know what Nurses need when they're on the road.
Conclusion: Your Next Steps
Think you're ready for a travel nursing career? Then all you have to do is contact a recruiter. If you already have nursing experience, they may be able to find you an immediate placement.
For all the cons of an itinerant lifestyle, many allied health professionals—including travel physical therapists—recognize and capitalize on the benefits of travel healthcare. Try it out and see whether the better pay, flexibility, and independence give you a fresh new perspective on your nursing career.
For more resources on travel nursing, check out this site.
If you're looking for online nursing CEUs, check out my review of MedBridge Education—discount included.