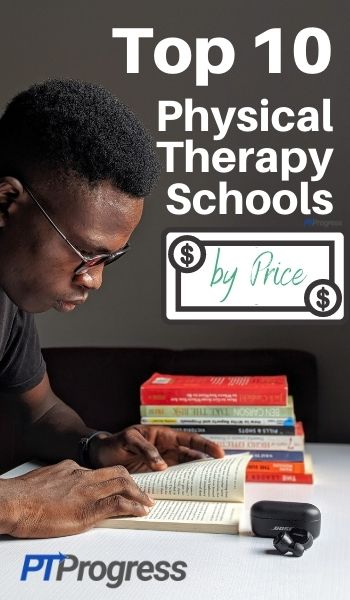 Physical therapy is a fast-growing, worthwhile career in health services, promising job security and workplace satisfaction. However, a quick look at the statistics shows that PT schools are expensive – often unreasonably so.
In your search to find the best Physical Therapy school, ignore the rankings and consider the one factor that most people often ignore: cost.
An Affordable DPT Minimizes Debt
Once upon a time it was possible to practice physical therapy with only a Bachelor's or Master's degree, but nowadays a Doctorate of Physical Therapy is required. Higher education means higher tuition costs, and as a result, 85% of PT grads finish school with $116k of student debt – nearly four times the average student debt of $30k. Not only is tuition exponentially higher for PT students specifically, DPT program costs have risen 30% over the last decade.
While the advanced degree is mandatory, the debt is not. Avoid going to an expensive school in the first place!
Look for tuition rates that will help you achieve a debt-to-income ratio less than 1:1.
What do I mean by that? In your first year on the job as a PT, you'll make between $75-100k. Avoid going to a school that leaves you with more than $75,000 in debt, including living expenses and undergraduate loans.
For PT Schools, How Much Is Cheap?
As a general rule, if you want below-average debt, you need to find a school with below-average tuition costs. In 2019, the average total tuition for an in-state public university was $66k, while tuition for out-of-state students and private students averaged $112k. I define cheap PT tuition as falling below these benchmarks, reducing your overall debt.
Ten Best Physical Therapy Schools Ranked by Price
If you're looking for an inexpensive physical therapy school, I suggest starting with your home state. Broadly speaking, state schools offer some of the lowest tuition rates to resident students.
Not all states have inexpensive PT programs, though, so I made this list to showcase schools with below-average tuition rates for both in- and out-of-state students.
Remember, these rates reflect the minimum tuition cost and are subject to change. Plus, many universities charge additional fees anywhere from $1,000-20,000 on top of the total tuition. When selecting a program, make sure you account for PT-specific departmental fees.

The first school on the list is Northern Arizona University, which comprises two campuses – Flagstaff and Phoenix. The application process is streamlined for both campuses, so you don't need to worry about applying to both if you have no residential preference. Wherever you study, you'll benefit from NAU's award-winning physical therapy faculty – and their graduates' 100% employment rate.
For 98 credit hours over 7 semesters, here's what you'd pay:
| | | |
| --- | --- | --- |
| Residency | Tuition/Semester | Total Program Tuition |
| Arizona state | $5,084 | $35,594 |
| Out-of-state | $10,342 | $72,399 |

The University of Iowa's physical therapy program has been ranked 4th in US News & World Reports' Best Grad Schools, tied with Northwestern and USC. (Though, if you want to hear what I honestly think about school rankings, read this article!) Those other two schools, while on-par with its program, can't compete with UI's affordability. Whether or not you hail from Iowa, you'll get a bargain on top-notch DPT training in one of the largest university-owned teaching hospitals in the country.
For 124 credits over 8 semesters, here's what you'd pay, including fees:
| | | |
| --- | --- | --- |
| Residency | Tuition/Year | Total Program Tuition |
| Iowa State | $17,304 | $43,260 |
| Out-of-state | $34,604 | $89,010 |

What began as an agricultural school on farm-owned property in 1892 is now a major, multi-site research university and one of the most beautiful coastal colleges nationwide. URI's DPT program includes three years of standard training as well as a unique opportunity to practice therapy in an underserved country. To top it off, URI offers three affordable tuition rates, including a regional discount for New England residents.
Here's how much 3 years of 112 credit hours will cost:
| | | |
| --- | --- | --- |
| Residency | Tuition/Year | Total Program Tuition |
| Rhode Island state | $14,096 | $42,288 |
| New England | $21,144 | $63,432 |
| Out-of-state/region | $27,214 | $81,642 |

URI isn't the only school with regional tuition rates. Several states qualify for discounted tuition to Kansas's Wichita State University, making its DPT program affordable to students across the Midwest. The astounding value you get from this Shocker school goes beyond its price point, however. 100% of DPT grads are employed within six months – likely due to the holistic, patient-centered approach they learned from WSU's interprofessional education.
Here's what their 3-year, 124-credit program costs:
| | | |
| --- | --- | --- |
| Residency | Tuition/Credit Hour | Total Program Tuition |
| Kansas state | $308 | $38,189 |
| Plains or Midwest | $462 | $57,288 |
| Out-of-state/region | $756 | $93,791 |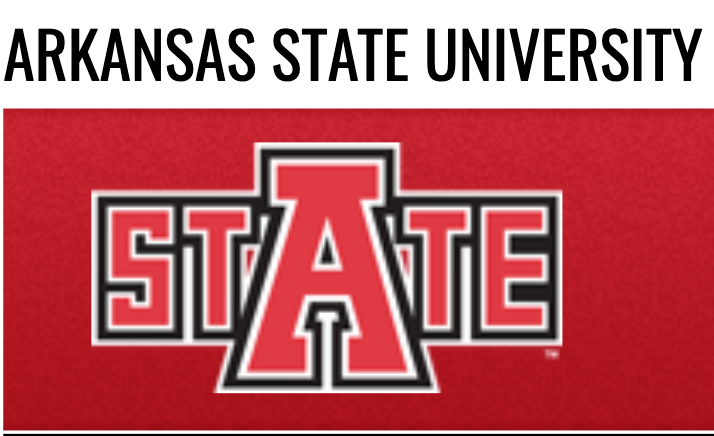 Another school in the midwest worth your money is Arkansas State in Jonesboro. Although ASU boasts over 14,000 students across 11 academic colleges, you'd be one of just 30 students in the DPT program, working closely with internationally-recognized faculty and staff. Furthermore, ASU offers an international rate that is as affordable as out-of-state tuition; so whether you're a continental neighbor or hail from farther abroad, you'll feel at home at Arkansas State.
For 106 credits over 3 years, here's what you'd pay:
| | | |
| --- | --- | --- |
| Residency | Tuition/Credit Hour | Total Program Tuition |
| Arkansas state | $333 | $35,298 |
| Out-of-state / international | $666 | $70,596 |

If you live in Tennessee, you can't go wrong with UTC's physical therapy program. Graduates demonstrate a 100% first-time pass rate on the National Physical Therapy exam and a resulting 100% employment rate within one year of graduation. (Honestly, these are the stats that matter – not school rankings.) Before graduating, you can opt to complete your clinical studies in one of hundreds of UTC-contracted facilities across the US – but considering the culture and beauty of Chattanooga, you just might choose to stay. This low-cost, high-value DPT experience is a steal no matter where you reside; the out-of-state tuition is among the lowest on this list, and neighboring residents of select Alabama and Georgia regions qualify for an additional discount.
Here's the price breakdown for 120 credit hours over 8 semesters:
| | | |
| --- | --- | --- |
| Residency | Tuition/Semester | Total Program Tuition |
| Tennessee state | $5,135 | $41,080 |
| AL/GA regions | $7,151 | $57,208 |
| Out-of-state/region | $9,167 | $73,336 |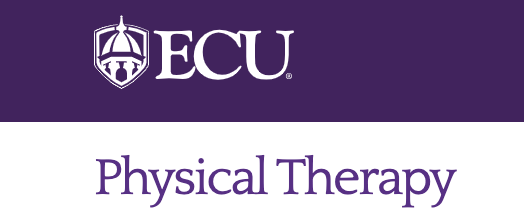 Nearby North Carolinians should consider the DPT program at East Carolina University, where in-state tuition is just over 20k total – that's crazy cheap! However, saving so much money on tuition won't cheat you on career-preparedness: 100% of ECU grads pass the National Physical Therapy Exam and find employment within just six months of graduating. In addition to the DPT program, you just may fall in love with the setting: the coastal plain and tidewaters of the Carolinas. All in all, the DPT program at ECU is a prime contender for a quality education at – if you live in NC – an unbeatable price.
For 106 credits over 9 semesters, here's how much you'd pay:
| | | |
| --- | --- | --- |
| Residency | Tuition/Semester | Total Program Tuition |
| North Carolina | $2,374 | $21,366 |
| Out-of-state | $8,949 | $80,541 |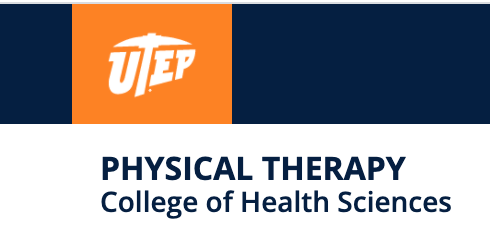 Moving further south, you'll find the temperature rising – but not the cost of a PT education. The following three Texas schools provide some of the lowest tuition rates in the country to residents down in the Lone Star State. Right on the border with Mexico, University of Texas El Paso offers a unique setting for your DPT among students and patients of diverse backgrounds. Other perks include access to an extensive simulation center, a broad emphasis on interprofessional education, and the opportunity to work in multi-lingual clinics. Taken together, the offerings at UTEP have equipped 100% of their DPT candidates to pass the National Physical Therapy exam and find employment within a year.
Here's how much 3 years and 99 credits cost:
| | | |
| --- | --- | --- |
| Residency | Tuition/Year | Total Program Tuition |
| Texas | $10,697 | $32,091 |
| Out-of-state | $28,206 | $84,619 |

For more Texan tuition savings, take a look at the DPT program at TWU. Located in Denton, the now coeducational Texas Women's University is an excellent choice for prospective DPTs of various demographics and strengths. Students interested in neurologic therapy can complete their clinical residency at TWU's Institute of Health Sciences in nearby Dallas or further south in Houston, home of the nation's largest medical center. With TWU, you'll be getting a Texas-sized value at a bargain price, in-state or out-of-state.
Here's how little you'd pay for 98 credits over 8 semesters:
| | | |
| --- | --- | --- |
| Residency | Tuition/Credit Hour | Total Program Tuition |
| Texas state | $280 | $27,508 |
| Out-of-state | $689 | $67,590 |
And Now – The Cheapest PT School

The #1 cheapest Physical Therapy program is the Army-Baylor DPT at San Antonio's Baylor University – and it's actually free. How so? By enlisting in the army, you can earn a Doctorate of Physical Therapy without incurring a single dollar of tuition debt. (Note that Baylor has a separate DPT degree which would cost you over 100 grand.)
Baylor instituted the Army-Baylor program in 1971, after nearly 50 years of training physical therapists to aid injured US soldiers. Now a fully-accredited DPT, the Army-Baylor program offers you both the training and the 100% employment rate you'd get from other schools on this list without costing tens of thousands of dollars. If you can acquiesce to basic training and a few years of army enlistment, the Army-Baylor DPT is absolutely worth a look.
This 6-semester, 124-credit program costs you the following:
| | |
| --- | --- |
| Total Program Tuition | ADSO requirement |
| Free – with Army enlistment | 54 months Active Duty after graduation |
Affordable PT Schools: Runners-up
With over 250 accredited DPT programs across the country, this list of ten is not exhaustive, nor meant to be. In fact, you might choose your favorite among this list of runners-up:
Which Affordable PT School is Right For You?
Here's the bottom line: the best physical therapy school is the one you can afford. What matters is that you earn a DPT without racking up excessive debt. Be smart; apply to affordable schools like these, and don't let the allure of a big name or a made-up ranking cost you money in the long run.
Finally, if you need help financing your DPT education or managing your PT school debt, be sure to check out these resources!