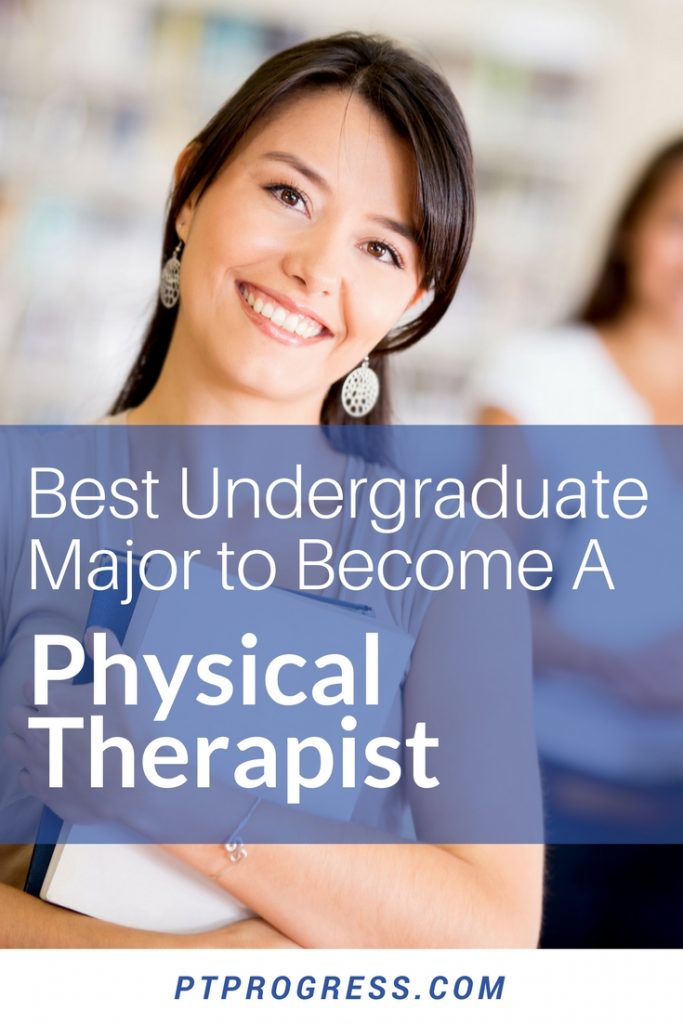 If you're trying to decide on the best physical therapy major if you want to become a PT, you're not alone. Over 19,000 soon to be PT School applicants this year have asked the same question.
The real question is this: does your undergrad degree matter when applying to PT School?
Personally, I had a bachelors in business and an MBA before I applied to PT School. That doesn't fit the mold at all!
Here's my impression on undergrad degrees and Physical Therapy: Your major matters less than what you think it does.
Physical Therapy Majors (pre-PT undergrad)
If you want to become a PT, there isn't a "physical therapy major" option for your undergrad. You must complete certain pre-requisites, but your undergrad degree or major can be in anything you choose. The actual physical therapy degree is what you earn when you graduate from PT school (graduate level program).
Most of the PrePT programs will offer options to complete a bachelor degree in exercise science, human biology, or even kinesiology. Those programs will generally satisfy the prerequisites for PT school but don't necessarily mean you have a better chance of getting in or even succeeding in PT school.
What to major in for Physical Therapy?
Think about it another way: these degrees will give you a glimpse into human movement and will give you more background in terms of the biological processes of the body, but you won't be set apart from everyone else. You will be surrounded by other students with a degree in kinesiology or biology, applying for the same PT School seat you want!
Now consider someone with a degree in engineering, marketing, or teaching. They bring unique experiences and different thought processes to the table. They've completed the same prerequisites as the kinesiology major, but during their PT school interview, they discuss how their training in teaching will help them in the clinic to educate patients on improving their motion or with progressing exercises.
How Long Does it Take to Become a Physical Therapist?
How to Set Yourself Apart When Applying to PT School
There are a number of ways to promote yourself when you have a different degree than the average PT applicant. In my opinion, there are three key benefits to having a non-science degree when you're applying to become a PT (or any health profession for that matter).
You bring a unique perspective, new skills, and a different way of thinking to the field.
Ability to pursue things that generally interest you instead of completing a biology degree because "that's what everyone else does"
You give yourself options to pursue work outside of your field if you change your mind after completing a degree in Physical Therapy.
So What are the Best College Majors for Physical Therapy?
The top majors accepted into Physical Therapy School is actually published by the APTA. Here's a look at the top 15 undergraduate majors for Physical Therapy school.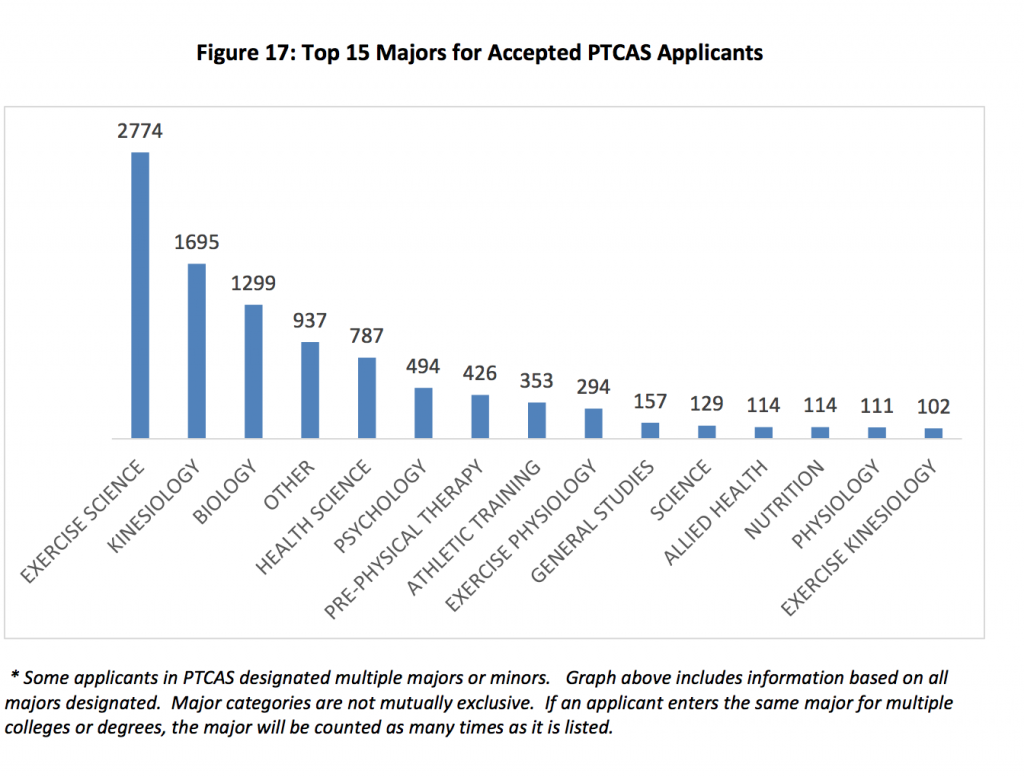 Exercise Science
Kinesiology
Biology
Health Sciences
Psychology
Athletic Training
Exercise Physiology
General Studies
Science
Allied Health
Nutrition
Physiology
Exercise Kinesiology
While the following majors did not make the top 15 listed above, there were still a good number of students with degrees in the following areas of study (I'd recommend any of these majors over the top 15 listed above):
Business Management
Marketing
Finance
Education
Engineering
Human Factors & Ergonomics
At the end of the day, your undergraduate degree will not get you into PT school. They are looking for someone who is willing to put in a lot of hard work to learn the skills, but also someone who can connect well with people. As a Physical Therapist, you educate your patients, engineer solutions to home setups, create marketing plans for your clinic, and balance the budget as a clinic manager. As a clinic owner, you'll need to understand the basics of employment taxes and human resources best practices! Having a degree outside of Biology will certainly work in your favor!
My preference: business management, but I may be biased. 🙂
Curious to Know How To Become a Physical Therapist?
Keep reading to get an insider's look on how to become a physical therapist:
If you're already a physical therapist and looking for continuing education options this year, check out the article highlighting the MedBridge promo code to save $175 on your CEUs this year!
((Pin the infographic or click through to read the full article)