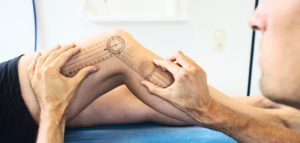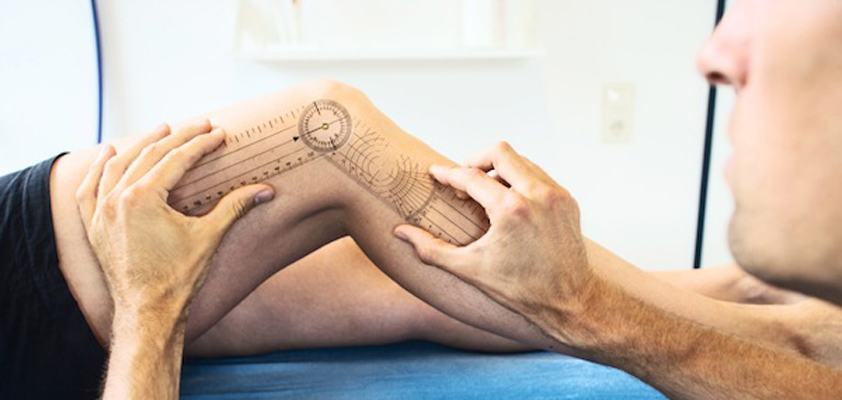 Physical Therapy is consistently rated as one of the most rewarding careers. Sure, Physical Therapy is a good career, but is it right for you? If you've considered Physical Therapy as a career option, consider these tips from a Physical Therapist who changed careers from finance to PT.
I started my career in finance and enjoyed the work for the most part. Like any job, there are times where you may feel bored with your responsibilities or underwhelmed with the challenges. That's how I was feeling, so I started to explore some other career options. When I learned about the field of Physical Therapy, I was fascinated that someone could become a movement expert and affect the quality of life for people in so many ways.
The transition from finance to healthcare wasn't easy. Along the way, I learned a lot about what it takes to succeed in such a big jump from one career to another. Now, as a practicing Physical Therapist, I enjoy talking with students who are considering Physical Therapy as a career and try to share these thoughts about the profession.
1. Find a Physical Therapist to Shadow
Whenever I discuss Physical Therapy with someone, I try to share the importance of shadowing a Physical Therapist before deciding to pursue it as a career. The investment of time and money to become a Physical Therapist is significant. It's not uncommon for someone to spend 1-2 years in completing the prerequisite courses as well as the 3 years of graduate school in a DPT program.
Spending 100 to 200 hours with multiple PTs in various settings will give you a good idea if Physical Therapy is a good career for you. Experiencing PT in multiple settings (hospital, outpatient, pediatrics, nursing home, home health, etc) will give you an appreciation of the different opportunities available to you as a Physical Therapist.
By investing time up front in shadowing a Physical Therapist, you may decide to pursue an entirely different career! Or it may solidify your desire to work with patients in the field as a Physical Therapist. Having hundreds of hours of experience will really be helpful as you prepare your PT school application and eventually attend physical therapy school interviews.
2. Get Ready for a Physically & Mentally Demanding Career
The job of a Physical Therapist is both physically and mentally demanding. Your patients are coming to the clinic because they're in pain or have difficulty with performing movement or functional mobility tasks. Most PTs work on their feet all day, with few breaks to sit down. You can expect a job that keeps you moving throughout the day. In many settings, you may need to transfer or lift patients, which can be even more demanding on your body.
In addition to the high physical demands of PT, you can expect to be challenged mentally as well. The patients are coming to you looking for answers to address their pain, instability, weakness, and immobility. You'll spend a lot of your day answering patient questions about exercises, disease, conditions, and setting expectations for their recovery process.
On top of this, Physical Therapy documentation can take up a lot of your time during the day and even after you're finished treating patients. It's not uncommon for Physical Therapists to spend an hour or more in completing notes after they've finished treating patients for the day.
3. Job Flexibility: My Favorite Feature
As a Physical Therapist, you can choose to work a reduced number of hours if you need flexibility in your work. It's very common to work as a part time PT or to agree to a 32 hour work week based on the clinic's needs.
I personally enjoy the flexibility of working four 10-hour days and having Friday off. It allows me to see patients an average of 2x per week and extends the clinic hours to cover the later hours.
I've known PTs who request two shorter days and three longer days and enjoy the flexibility of working two half days per week. The opportunities for job flexibility are out there, which makes it a desirable career if you have other responsibilities that you need to manage outside of work.
4. Opportunities Beyond Physical Therapy
The role of a Physical Therapist isn't limited strictly to clinic work. Many PTs enjoy teaching, consulting, and even moving up the corporate ladder in various leadership positions. Physical Therapy is a career that can expand into many different opportunities within the clinic and even outside of the clinic.
As a clinician, you have the ability to further specialize in areas of therapy such as Orthopedics, Sports, Pediatrics, Geriatrics, Neurology, and more.
Part of the licensing requirements of a therapist includes taking continuing education courses. Personally, I use resources like MedBridge to stay up to date on the latest treatment options. Regardless of your setting or goals outside of the clinic, you'll need to take continuing education courses in order to keep your license active for your state.
Physical Therapy is a rewarding field that is both challenging and fulfilling. If you've ever considered becoming a PT, spend time shadowing one to learn as much as you can about the profession before committing the time and resources it takes to become a Physical Therapist.