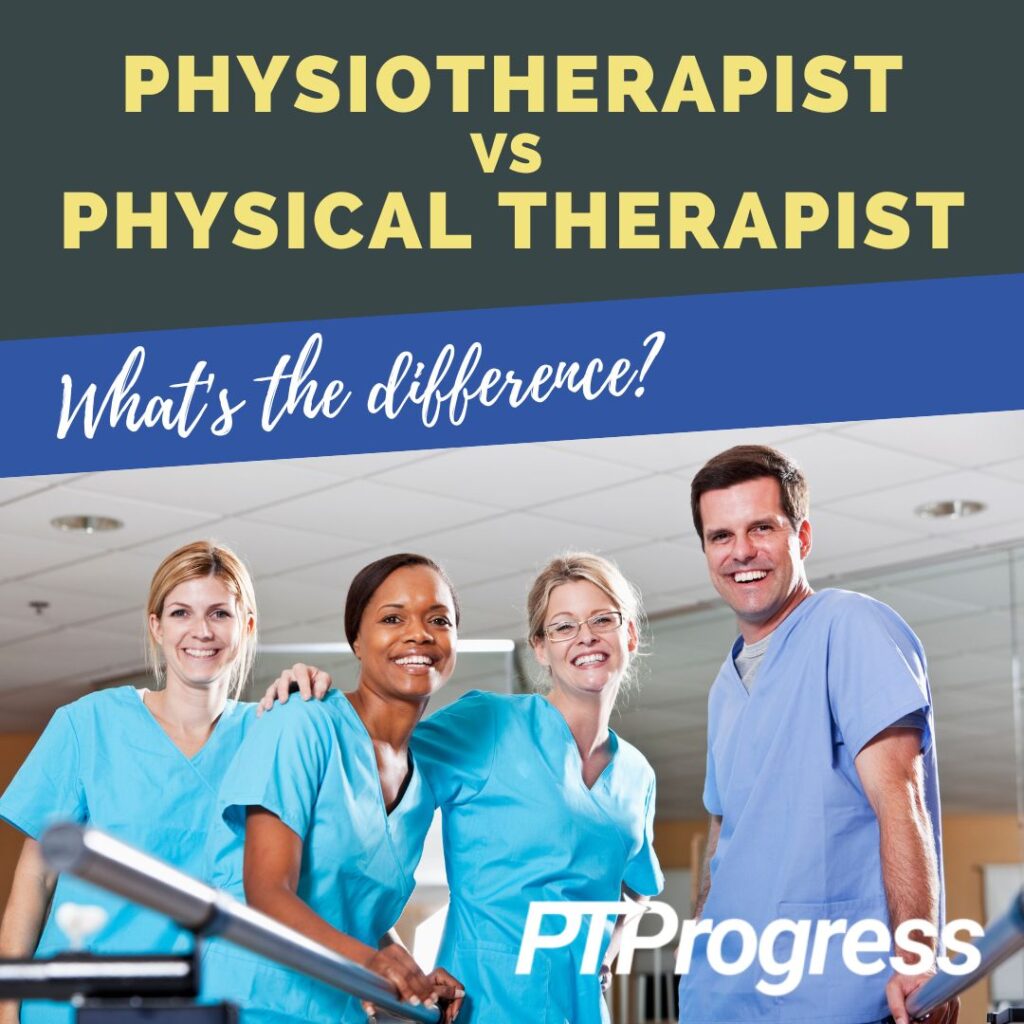 A question I often hear people ask is "What's the difference between physiotherapy vs physical therapy?" And perhaps a better question: "Is there a difference between physical therapy and physiotherapy?"
In this post I'll explain everything you need to know about physiotherapy vs physical therapy, including when to use which term.
Physiotherapy vs Physical Therapy: Overview
Ask any PT, and they'll admit that physiotherapy and physical therapy are remarkably similar careers. Both PTs and Physios are clinical health professionals who use science-based treatments to help restore musculoskeletal function and improve the quality of life in people of all ages and fitness levels.
Distinguishing physiotherapy vs physical therapy is like saying "tomahto" vs "tomayto." It all depends on where you're from. In the United States, we use the term "physical therapist," whereas other parts of the world, including the United Kingdom, Australia, and Europe, would say "physiotherapist."
Traditionally it's been thought that physiotherapists use a more holistic approach to treatment, relying on a variety of modalities and manual therapy, while physical therapists employ an exercise-based approach with more exercise routines and stretches.
However, I can attest that PTs use the same holistic approach that physiotherapists use. As a PT I am not limited to exercise treatments and can employ a wide range of therapies to help my patients achieve their goals.
But that's just my experience. Let's consider what authoritative organizations have to say about their respective professions and how they share common goals.
Defining Physical Therapy vs Physiotherapy
To compare physiotherapy vs physical therapy, I consulted the American Physical Therapy Association (APTA), the UK's Chartered Society for Physiotherapists (CPS), and the World Confederation for Physical Therapy, also called World Physiotherapy, which represents physical therapists and physiotherapists across the globe.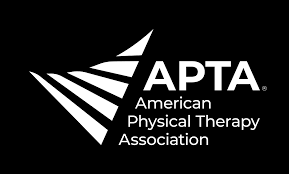 According to APTA, physical therapists are "movement experts who improve quality of life through prescribed exercise, hands-on care, and patient education."
What is Physiotherapy?
The CSP defines physiotherapy as a "science-based profession that takes a 'whole person' approach to health and wellbeing, which includes the patient's general lifestyle."
Reconciling the Two
Although the definitions of physical therapist and physiotherapist differ slightly, this discrepancy might reflect the opinion of the overseeing organization more than the actual job itself.
World Physiotherapy puts it this way: "National physical therapy associations are responsible for defining physical therapy and physical therapists' roles relevant to their nation's service delivery needs."
So if one nation wants to call their physical therapists "physiotherapists" and emphasize a holistic approach, then that's how it will look on paper. However, in practice, the two professions of physical therapy and physiotherapy are virtually identical.
In fact, the WPT uses the terms "physical therapist" and "physiotherapist" interchangeably:
"Physiotherapists have different titles in different countries: in many countries they are called physical therapists. Some countries have their own version of the word physiotherapist, such as kinesiologist, but they are all part of the same profession." (emphasis mine)
Education Requirements for Physiotherapists vs Physical Therapists
Perhaps the main difference between a physiotherapist and a physical therapist is their journey to licensure.
In the US, a physical therapist must complete an undergraduate degree and a 3-year doctorate of physical therapy in order to take the boards exam that will qualify them for state licensure.
But not every country requires a doctorate degree and a boards exam. For example, physiotherapists in the UK need to finish only a 4-year Bachelor's degree or an accelerated Master's degree. Once completed, they must register with the UK's Health and Care Profession Council (HCPC) to begin working as a physiotherapist.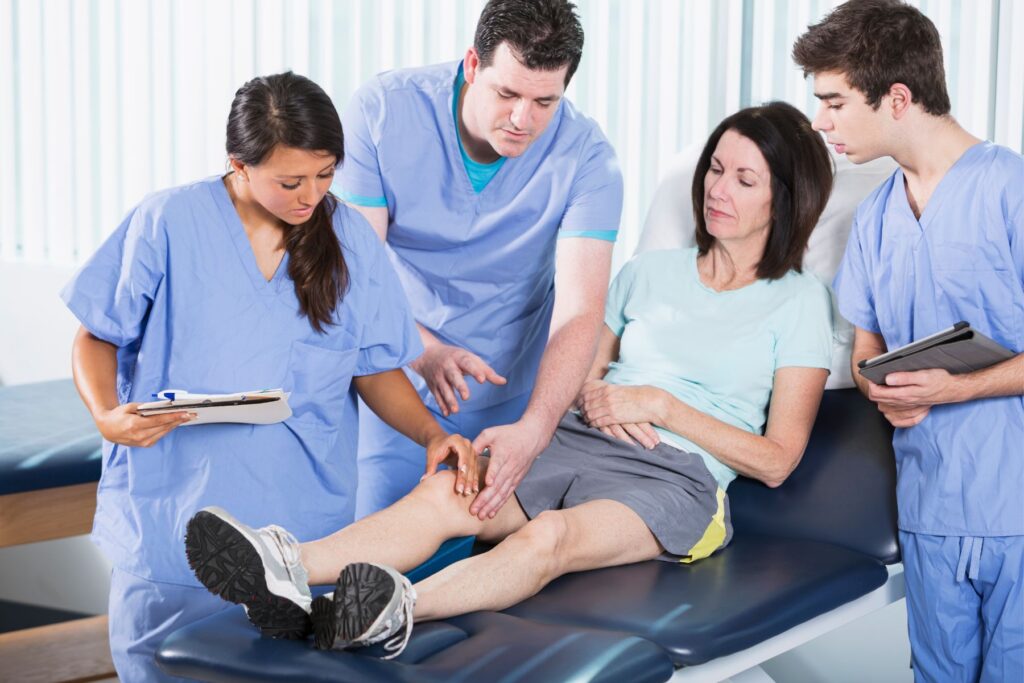 Side note: you may encounter a US physical therapist with only a Bachelor's degree. That's because the DPT requirement is a relatively new change. PTs who earned their degrees and passed their exams before 2016 may not have a doctorate, but that doesn't make them less credentialed as therapists.
So whether it's a Bachelor's degree, a Doctorate, or something in between, the most common denominator between a PT's and Physio's education is program accreditation. In the US, every DPT program must be accredited by CAPTE in order to qualify, while in the UK you'd need a program with CSP accreditation.
For more details on physical therapy/physiotherapy organizations, accreditations, and education programs, check out the World Physiotherapy website.
Physical Therapy and Physiotherapy job duties and settings
The basic job duties of every Physio and PT comprise the following:
Assess and evaluate the patient
Create a treatment plan
Administer treatment across multiple modalities
Determine further care, including referrals to other health professionals
Provide guidance on managing treatment at home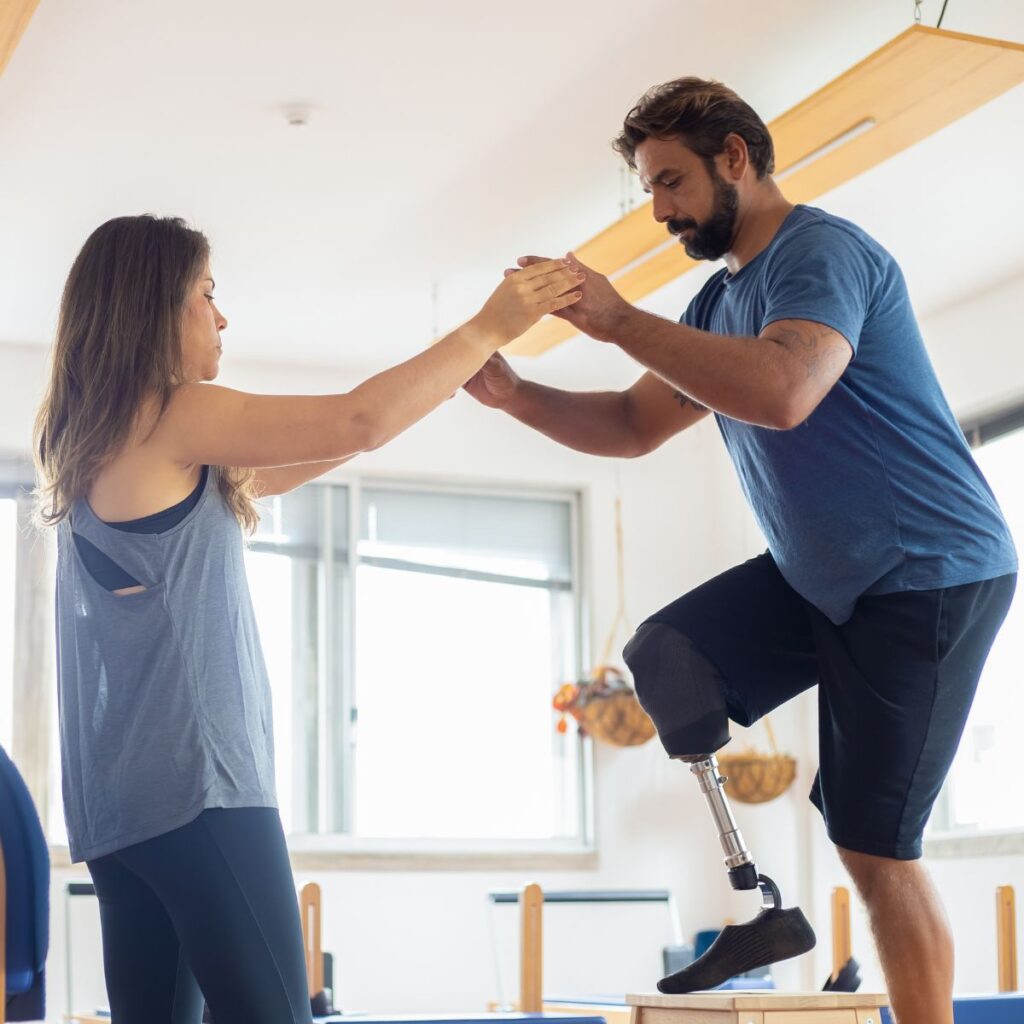 All physiotherapists and physical therapists are committed to improving and restoring their patients' strength, endurance, flexibility, posture, balance, muscle function and mobility.
They may work in a number of settings, such as the following:
Hospitals
Outpatient clinics
Private practice
Home health
Schools, universities, and research centers
Fitness centers and sports facilities
Physical therapy vs Physiotherapy: Which one do I need?
Because of the different terms, you may be wondering, "Which therapy do I need, physical therapy or physiotherapy?"
But again, both professions treat the same issues of impaired mobility, pain, and muscle dysfunction. PTs and Physios alike can help people of all ages and fitness levels, from young children and strong athletes to postoperative patients and senior retirees.
You may need physical therapy to treat a recent injury or chronic pain. Common issues include the following:
What to Expect When Seeing a Physical Therapist or Physiotherapist
If it's your first time seeing a PT, you can expect the following format for your visit, regardless if they're a physiotherapist or physical therapist.
Evaluation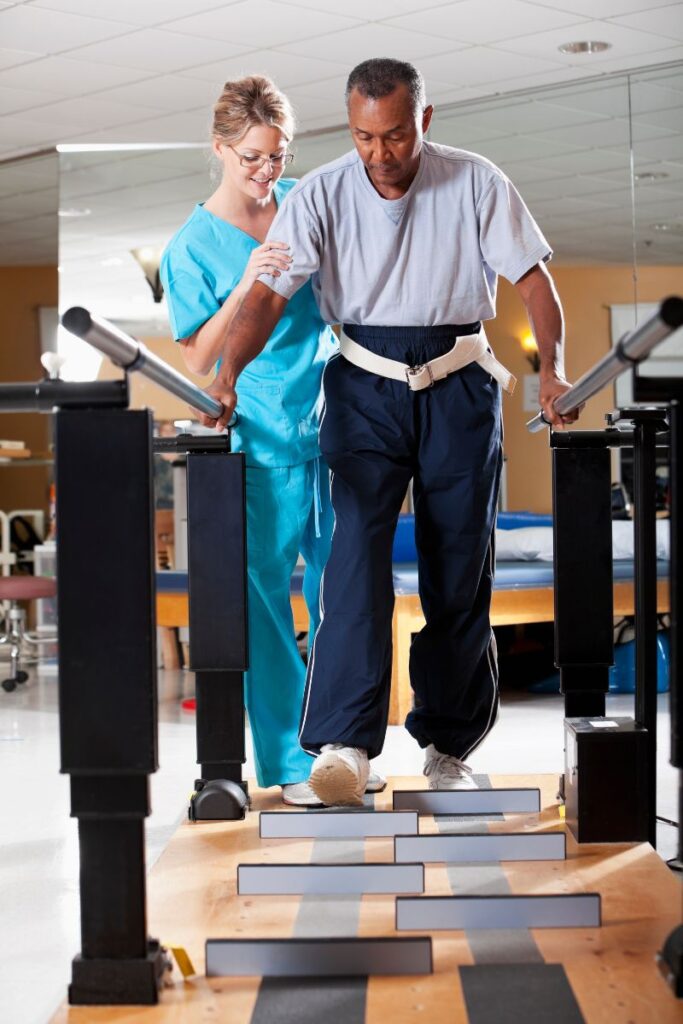 First, the PT will perform an evaluation to assess the issue that brought you in. Are you recovering from a major surgery? Did you suffer an immobilizing injury? Any chronic pain you want sorted out? A PT will listen and let you explain the problem before they run a few tests on you. And don't worry — these tests are often very simple, requiring little to no fancy equipment.
To determine the treatment you'll receive, your PT may evaluate the following:
Strength
Stability and balance
Range of motion
Pain
Treatment
Once your PT has assessed your condition and formulated a plan, you'll undergo your physical therapy or physiotherapy treatment. This is when your PT will use their training and expertise to help your body move better. Types of treatments include therapeutic exercise, manual therapy, soft-tissue and joint mobilization, and other activities.
Perhaps your treatment will include pain management, in the form of massage, ice and elevation, TENS, or even dry needling—a therapy similar to acupuncture that uses trigger points to release tense and painful muscles.
Inevitably your PT will have you work on strength and endurance commensurate to your needs. Equipped with a gym—or perhaps a bag of bands and balls if they came to your home—the PT will lead you through a series of exercises to help mobilize and strengthen your body. These exercises can range from very gentle treatments to challenging tests; either way, the PT will show you how to modify the movement so it hurts the least and helps the most.
Finally, you can expect a PT to address muscle stiffness or tightness with targeted stretching—an often overlooked activity your body craves to stay limber and mobile!
Documentation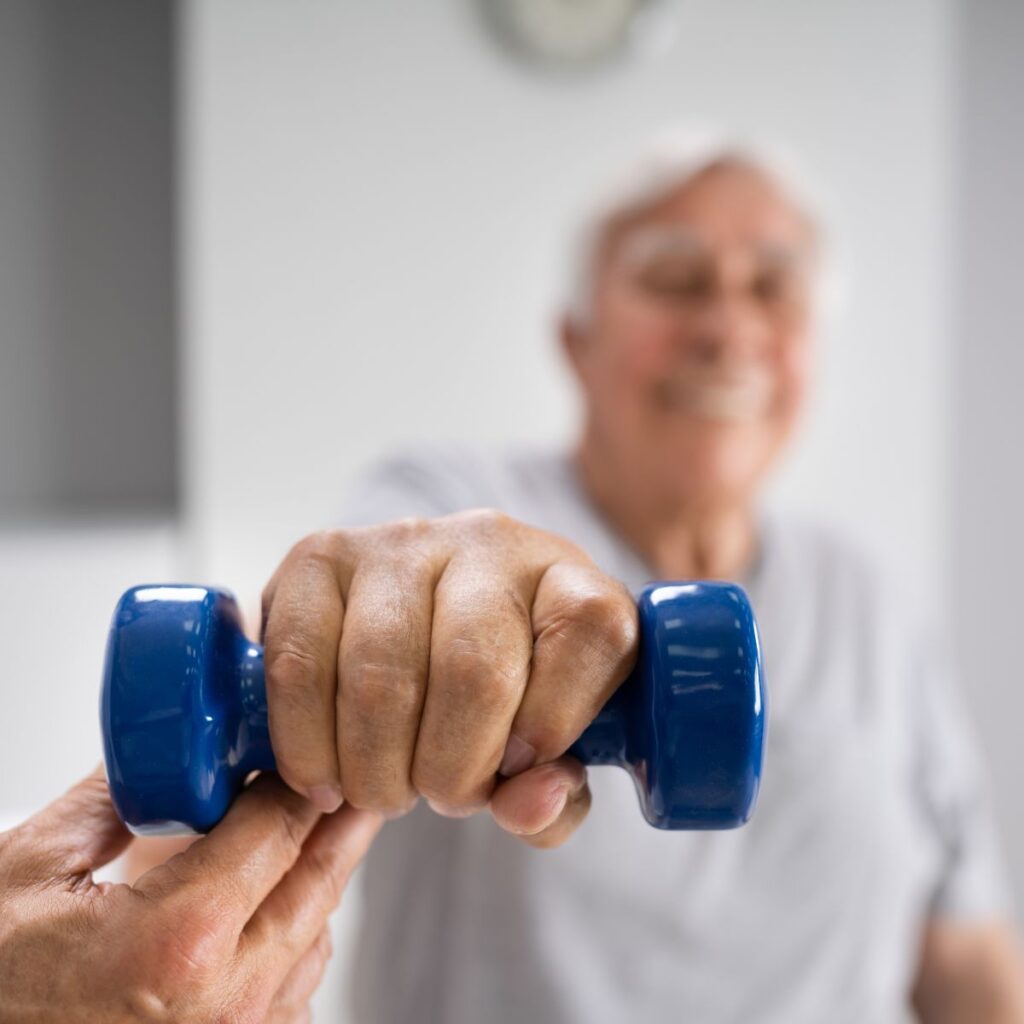 Throughout your treatment, whether it's just one session or a few months' worth, your PT will take careful documentation of your progress. We call these "progress notes," and they follow a simple format that other health professionals use. The progress note is like a report card we send to your physician and insurance company, who like to be looped in on your treatment and how you're tolerating and benefiting from it.
Discharge
Typically, the last note we PTs write for you is a discharge note. But before sending you home, every physiotherapist and physical therapist will make sure you have what you need to enjoy a better quality of life: a stronger body, clear instructions on how to continue therapy at home, guidance on next steps, and a better understanding of your own body's mechanics.
Physiotherapy vs Physical Therapy: Summary
All in all, there are no main differences between physical therapy and physiotherapy. We just use different terms to reflect different regions of the world. Both professions operate with the same hands-on approach, use similar tools and techniques to improve quality of life through restored muscle function, improved mobility, and decreased pain.  
If you'd like to see a physical therapist in the US, try APTA's Find a PT search tool. For more information on physical therapy, including ways to manage pain and improve posture at home, check out the rest of the blog! You might also find this article interesting: Physical Therapists vs Occupational Therapists.